The Daesh terrorist group has once again threatened to attack the 2018 World Cup in Russia via its affiliated media network, this time using one of the most prominent faces of the sport: Lionel Messi.
Employing a picture of the Barcelona star behind bars and in a prisoner suit with blood running down from his left eye, the group vowed to attack the upcoming tournament in Russia, which has provided serious military support to the Syrian regime to take over much of Daesh-occupied territory.
In the poster, the terrorist group calls themselves a "state" and claim to be somehow invincible, despite the fact that a couple of days ago they were struck right in their bastion.
"You are fighting a state that does not have failure in its dictionary," the slogan says.
This has not been the first time Daesh terrorists threatened to attack the World Cup. They have also released another poster before, with the title "Coming to Russia."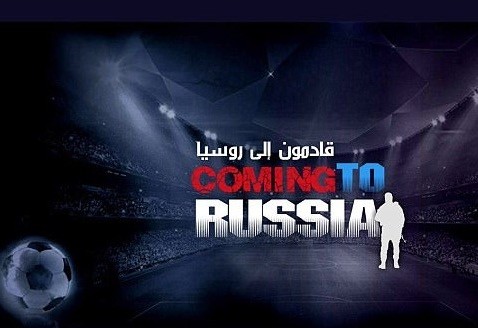 At the bottom, there lies another 'catchy' motto: "Just terrorism," which Daesh fighters use to describe what they do; they claim to act justly and that terror is just a side dish that must also be eaten. This motto in fact reveals the true slogan the group uses to lure more youngsters to become terrorists; Senior Daesh terrorists tell their followers this simple 'logic': foreign countries have bombed us, so we can just go and chop their heads off.
This approach is completely against every virtue Islam dictates, and the true motto of the religion is "One who kills an innocent human being, has killed all humanity."
The terrorist group is in serious decline as their so-called capital Raqqa has fallen to another terrorist group, the PYD.
The PYD and its military wing YPG are the Syrian affiliates of the PKK, which is recognized as a terrorist group by the U.S., Turkey, EU and many other countries.