Prominent musicians will come to Turkey to perform at the Music, Contemporary Art, Gastronomy and Open Air Cappadox Festival, which will run from May 16 to May 18 in the unique region of Cappadocia. Renowned international musicians including Iyeoka, Jozef van Wissem, Mino Cinelu, Mum and Stefan Micus as well as Turkish stars Erkan Oğur, Derya Türkan, Alp Ersönmez, İlhan Erşahin and Mercan Dede will give concerts at exclusively designed alternative stages and locations in the enchanting region of Cappadocia. Many different experiences, from concerts in Bezirhane with a capacity of 90,000 seats to shows at Uçhisar Castle and free music recitals along with the magnificent sunrise of Cappadocia and solar powered stages will come to life at Cappadox.
Bezirhane is thousands of years old and has great acoustics and an incredible mystical atmosphere. It will host relaxing concerts by Josef van Wissem, Julia Holter, Colleen, Nils Petter Molvaer, Grouper, Mino Cinelu and Ulaş Özdemir and Mustafa Kılçık. Moreover, many more artists will perform on the stage that was set up exclusively for Cappadox on the junction of Uçhisar and Güvercinlik Valley surrounded by fairy chimneys.
The highest point of Cappadocia, Uçhisar Castle, will host the best concerts of Cappadox. Audiences will be able experience a unique view of Erciyes and Cappadocia from a bird's eye view. It will host performances by Mercan Dede, Mino Cinelu, Hugh Marsh, Iyeoka, Stephan Micus, Erkan Oğur, Derya Türkan and Alp Ersönmez Grouper's concerts and the stage collaboration of Mercan Dede and Hugh Marsh will take place during the legendary dawn of Cappadocia as a part of the Sunrise Concerts series which are free of charge.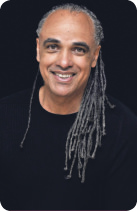 Open air events in Zemi, Meskendir and Love Valley as well as pop-up nature concerts and the solar energy broadcast stage that will be set up on secret locations in the valleys and host the exclusive concerts by Ulaş Özdemir and Mustafa Kılçık, Josef van Wissem and Mino Cinelu will enrich the Cappadox program. The energy that is needed for these performances will be met with solar panels and will be broadcasted live on the Internet. Considered as one of the most extraordinary and brave representative of lutenists thanks to his unique style and technique, the Dutch musician Jozef van Wissem won the best soundtrack award at the Cannes Film Festival for his work on Jim Jarmusch's award-winning film "Only Lovers Left Alive."
Cinelu, who was a member of the groups of legendary musicians such as Miles Davis, Herbie Hancock, Weather Report and Lou Reed and participated in Kate Bush's Before the Dawn tour, which ended her 35-year break from music, will be a guest of the solar powered stage at Bezirhane and share the stage with Turkish musician Mercan Dede at Uçhisar Castle.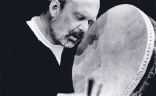 Stephan Micus brought a breath of fresh air to the world music by blending elements of especially Japanese, Indian and South African music with a primitive and innovative approach. The artist surprises his audience with his performances his extraordinary voice as well as his instruments. He will perform at the Uçhisar Castle.
Nigerian-American musician Iyeoka will bring Afro-American tunes with her dynamic performance and melancholic voice to Cappadox. She will perform at the Uçhisar Castle and will delight the audience while performing her unique musical style switching from one mood to another.
Erkan Oğur, a well-known Turkish musician and pioneer of the fretless guitars, will be on stage with his kopuz, a fretless stringed instrument, and cura, a small bağlama. He will be accompanied with Derya Türkan creating original melodies with the classical kemençe and Alp Ersönmez, who interprets different genres on the bass guitar, again at the Uçhisar Castle during the concert Uzaktaki Müzik (Distant Music). Gathering traditional instruments of Iceland and experimental folk elements, the Icelandic electronic band Mum will introduce interesting visuals that will create a fictional atmosphere on the Cevizlik stage. Turkish musician İlhan Erşahin will perform at the Cappadox with his Wonderland project, describing how he imagines Turkey in his mind. From funk to traditional Turkish music, the Turkish-Swedish musician is both creative and inventive on the stage. Cappadox promises a night of future jazz covering Turkish arabesque from the 1970s with Hüsnü Şenlendirici and Nils Petter Molvaer. The three musicians will create a bridge between modern jazz and Turkish music. More details about the festival program are available at cappadox.com.
Local food events

The open-air festival will offer more than music and contemporary art as visitors can taste the region's cuisine as well. The festival's food events are curated by chef Maksut Aşkar, who introduces Turkish cuisine with a modern touch to the world. He will share his kitchen experiences from professional cooking techniques to more traditional practices at Cappadox. Aşkar will follow the traces of the cuisine of Cappadocia with food culture researcher Nilhan Aras, Raffles Hotel Executive Chef Ali Ronay and Alaçatı L'Escargot Restaurant owner and chef Yılmaz Öztürk. Prior to the festival the trio will take discovery tours to uncover unknown and almost-forgotten tastes of the region and observe local people's daily food culture. Lesser-known local foods will be introduced to become a part of modern food culture. The gastronomy team will try different recipes with modern interpretations for Cappadox visitors. They will make a special menu of Cappadocia, which has been the harbor of civilizations for centuries. Visitors can try any of them at highlighted venues of the festival such as the Muti Restaurant, Babayan House and Table of Chefs, exclusively designed for the festival. Under Aşkar's supervision, all local and new tastes will be served at the Cappadox Festival on Aşk Vadisi (Valley of Love). While trying local food, visitors will be entertained by acoustic concerts.