Boasting over 250 artists at 15 different venues, the 22nd International Istanbul Jazz Festival will begin with a rich line-up this Saturday. The Istanbul Culture and Arts Foundation (İKSV) will organize over 35 concerts in Istanbul under the sponsorship of Garanti Bank for the festival. Alongside the important names of folk, blues and jazz music like Joan Baez, Jools Holland, Marcus Miller, Melody Gardot and Tigran Hamasyan, the festival covers special music events - "Jazz at the Park" at Fenerbahçe Park and "Night Out" in Kadıköy - on Istanbul's Anatolian side. Promising to light up the city in jazzy lights, the Istanbul Jazz Festival will kick off with an opening ceremony and concert at the Austrian Consulate General's Cultural Office Garden at 9:00 p.m. This year, the Lifetime Achievement Award will be presented to master musician, arranger and composer Emin Fındıkoğlu. Following the award ceremony, Fındıkoğlu will premiere his new music project "Emin Fındıkoğlu+12" featuring his latest compositions. The opening night will also introduce the much-acclaimed R&B vocalist Bora Uzer with his project specially designed for this festival.
Tigran Hamasyan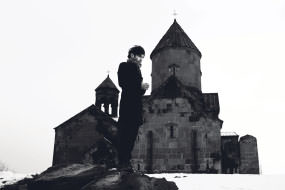 Armenian jazz musician Tigran Hamasyan is among the guests of the festival with his two special projects. Hamasyan will interpret traditional Armenian music at his first concert "Luys i Luso" taking place at the Haghia Irene Museum on June 30. He will be accompanied by the Yerevan State Chamber Music Choir under the baton of Harutyun Topikyan. His project will be performed at 100 different churches around the world and its album will be released in September. His second concert will take place on July 1 at 7:00 p.m. at the Cemal Reşit Rey Concert Hall. Recalling indie-rock musicians with his stage performance, Hamasyan will be joined by Sam Minaie on bass and Arthur Hnatek on drums for a melodic jazz night. His second concert will feature pieces from his latest album Mockroot, which was released in February and made him one of the established young jazz musicians. Hamasyan started the piano when he was three and won the piano competitions of both the Montreux Jazz Festival and the Thelonious Monk Institute at the age of 18. The Guardian describes the 28-year-old musician as "a multi-stylistic jazz virtuoso and a groove-powered hit-maker simultaneously." Herbie Hancock has already told him, "You are my teacher now." Brad Mehldau, Chick Corea, Jools Holland and Trilok Gurtu are among the young musician's admirers.
Joan Baez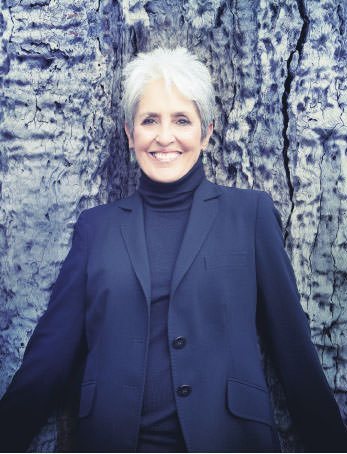 Legendary folk singer Joan Baez, one of the musicians that are identified with the '68 generation, will perform at Cemil Topuzlu Open-air Stage on July 1. Known as a strong activist, Baez gives voice to her unforgettable songs like "Diamonds & Rust," "Donna Donna" and "Queen of Hearts," as well as classics such as "Suzanne" by Leonard Cohen, "House of The Rising Sun" by the Animals, "Blowin' in the Wind" by Bob Dylan and "Imagine" by John Lennon. Baez has been producing music in the industry for 50 years and has recorded over 30 studio albums so far. Regarded as one of the most important voices of popular music, the artist came to Istanbul in 2004 for the first time as a guest of the 11th Istanbul Jazz Festival. She was among the legendary stars that were featured in Woodstock's line-up in 1969 and she has been writing and performing songs about freedom and human rights since the beginning of her career. Baez was also granted a Lifetime Achievement Award at the 2007 Grammy Awards and was presented with an Ambassador of Conscience Award by Amnesty International this year.
Marcus Miller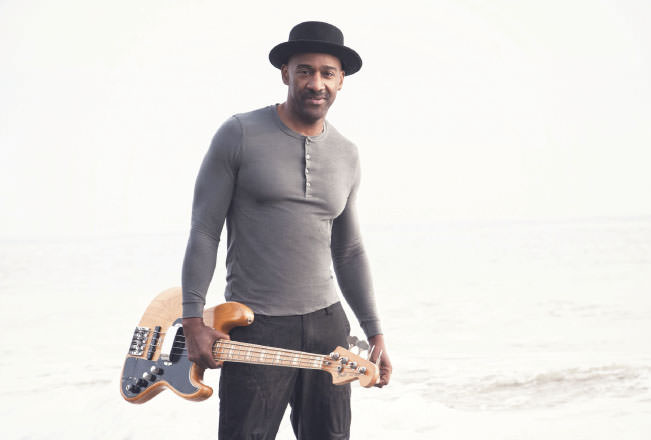 Known for his impressive technique and stage performances by the festival followers, Grammy winner Marcus Miller returns to the source of jazz rhythms with his new inspiring project "Afrodeezia" and will perform on the stage of Cemil Topuzlu on July 2 as part of Istanbul Jazz Festival. During the concert, which will be sponsored by Akasya Acıbadem, Miller will take the audience to a journey full of jazz, Latin music, afro-beat and reggae. On the festival stage, Miller will be accompanied by a group of young musicians: Alex Han on saxophone, Adam Agati on guitar, Brett Williams on keyboards and Louis Cato on the drums. Before the main concert, TRT Light Music and Jazz Orchestras will warm up the audience. Miller, who has performed as part of Istanbul Jazz Festival several times before, has worked with some of his idols such as Miles Davis, Aretha Franklin, Roberta Flack and David Sanborn in his 30-year career. He played bass guitar on over 400 studio albums, including the albums of Joe Sample, McCoy Tyner, Elton John, Bryan Ferry, Jay Z and LL Cool J.
European Jazz Club
European Jazz Club, which brings veteran jazz musicians from Turkey and Europe together for exclusive projects, continues with its ninth season. The concert series will continue at Salon İKSV during the Istanbul Jazz Festival. On June 30, at the first concert of the series, the iconic figure of contemporary music Şenol Küçükyıldırım's band WeeD, with Çağlayan Yıldız and Şevket Akıncı on guitar and Murat Çopur on bass guitar, will accompany Dutch cellist Ernst Reijseger. On July 3, Ediz Hafızoğlu, who has accompanied numerous musicians throughout his career, will perform the songs from his latest album Nazdrave at Salon İKSV.