The International Istanbul Jazz Festival wraps up today with an enlivening concert series at the Uniq Open-Air Stage. Grabbing the crowd's interest with his personal style, young American trumpeter Theo Croker, who began playing music at an early age, will give the opening concert on the final festival day. Following his performance, Australian group Hiatus Kaiyote, frequently referenced as the future of soul music, will continue to jazz up the night and invite everyone for a dance show. The final concert series will end with young soul musician Michael Kiwanuka, whose name has been mentioned along with the masters of souls and blues such as Bill Withers and Otis Redding.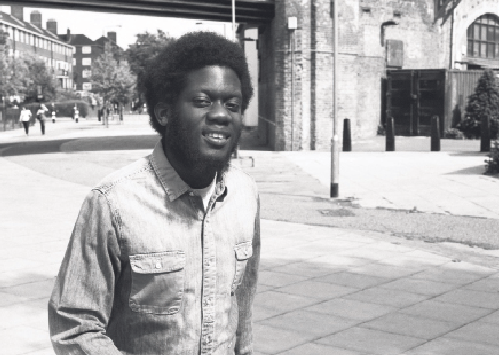 North London-based Kiwanuka released his first album "Home Again" in 2012. In the same year, his album was nominated for a Mercury Music Award and it received critical acclaim for its influential and emotional rhythms. As the winner of BBC Sound of 2012, Kiwanuka went on tours with Adele, Stevie Wonder and Alabama Shakes and became more popular with Mumford & Sons, a British rock band from London. Again in 2012, he continued to create dynamic recordings. His performance with Dan Auerbach, the vocalist of The Black Keys, for his song "Lasan" in the "I'm Getting Ready" single and his cover for Town Van Zandt's "Waiting Round to Die" are only some of his hit songs. In 2013, Kiwanuka composed "You've Got Nothing to Lose" with Jack White at his studio in Nashville upon his invitation. Inspired by accomplished musicians such as Jimi Hendrix, Bill Withers, Otis Redding, Bob Dylan, and Joni Mitchell, Kiwanuka has a great voice and talent in songwriting. Born in 1987, he is often compared to Bill Withers, Van Morrison and the Temptations.
Featuring Nai Palm, Paul Bender, Perrin Moss and Simon Mavin, Hiatus Kaiyote was nominated for a Grammy Award with its song "Nakamarra" in 2013. The group released their debut album "Tawk Tomahawk" in 2012 followed by a second one called "Choose Your Weapon" in May 2015. Born in Florida, Theo Croker studied at the Oberlin Conservatory of Music, where the well-known legends of jazz graduated. Influenced not only by classical jazz, but also different music genres like contemporary, classical, hip-hop and rap, Croker released his latest album "AfroPhysicist" in 2014 with Dee Dee Bridgewater as the producer. Featuring Roy Hargrove and David Gilmore as guest musicians, "AfroPhysicist" was among last year's best jazz albums. The final concerts will start at 7:00 p.m. The International Jazz Festival is sponsored by Coca-Cola, Türk Tuborg A.Ş. and MasterCard.