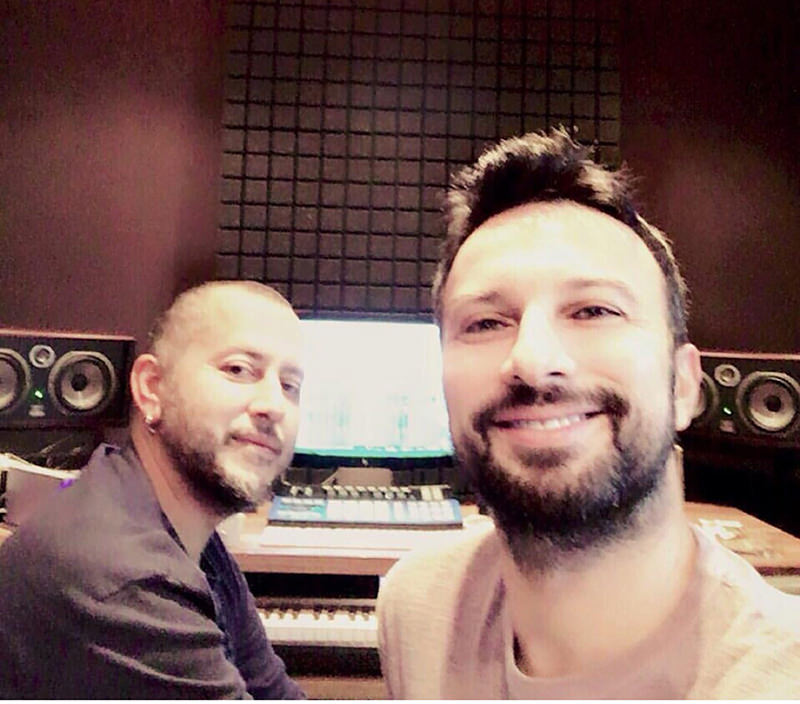 Tarkan (R) and his arranger Ozan Çolakoğlu are all smiles in the studio. (FILE Photo)
It seems that Tarkan is finally breaking his unfortunate bad-luck chain.
As allegations that Turkish pop star Tarkan had lost his studio records of his much-awaited album due to a hard-disk error circulated social media on Wednesday, however early Thursday the star reassured his fans that his new album remained intact and all the claims were 'untrue.'
The mega star sent a tweet on his official account Thursday, saying: "The news piece titled 'All hopes smashed after hard-disk crash' is utterly untrue. Preparations for the album are at full speed and continueing problem-free."
Bugün çıkan 'Hard Disk Çöktü Şarkılar Uçtu' başlıklı haber asılsızdır. Albüm çalışmalarımız sorunsuz, tüm hızıyla devam etmektedir.

— Tarkan (@tarkan) December 23, 2015
Subsequently, the star shared an all-smiles photo on Twitter with his arranger Ozan Çolakoğlu in the studio.
The news that Tarkan had lost his new album saved on a hard-disk, which was at the point of no return, made a big splash in Turkish media. According to a report by Turkish daily HaberTurkHaberTürk, hopes to save the star's hours-long work were shattered after results came out negative. The report also claimed that the mega star applied to the police for help in saving his work with technologically more advanced systems for such incidents.
The upcoming album will be Tarkan's first album in six years and is planned to be released in January.
Earlier in the year in the summer months, Tarkan had cancelled many events and concerts due to rise surge in terror events throughout Turkey.