Hosting international musicians throughout the year, Istanbul Foundation for Culture and Arts' (İKSV) Salon is ready to host concerts of various genres including rock, punk and jazz this week. The concerts will be performed by Turkish singer Şirin Soysal, Canadian post-punk band Ought and Turkish rock 'n' roll band The Ringo Jets.
Part cabaret, part art rock: Şirin Soysal to perform her jazz pieces at Salon
Jazz musician Şirin Soysal graduated from Dublin Trinity College's Department of Drama. She has performed various plays and musicals, and collaborated with Mustafa Yurdakul and Sibel Köse. While her debut album "Bir Şeyler Var" added classical touches and avant-garde approaches to the cabaret and chanson traditions, her second album "Ziyaret" centers on the art-rock sound that emerged in the 1960s in England. Approaching the jazz world more with her third album "Mutlu Melankolik," Soysal will perform her dark cabaret, art-rock and jazz-filled pieces that are sometimes reminiscent of Ute Lemper's as well as Marlene Dietrich's styles along with guitarist Eylül Biçer, pianist Barış Büyükyıldırım, contrabassist Volkan Topakoğlu and percussionist Erdem Göymen on April 13 at 9:30 p.m.
Ought to present a post-punk night full of pure guitar melodies at Salon
Canadian post-punk band Ought was brought to life by four young musicians who met during the Maple Spring events in Quebec in 2012. After signing with Constellation Records, which have signed several cult bands from Godspeed You! and Black Emperor to Tindersticks, the band recorded their debut album "More Than Another Day," which was listed on many year-end lists and called the "Best New Music" by Pitchfork. Releasing their second album "Sun Coming Down" in 2015, the band started touring with some of the favorite bands of indie rock fans, such as Speedy Ortiz, Parquet Courts and Ex Hex. Following their successful performance at Le Guess Who?, the band will take the stage at Salon to present real post-punk nostalgia with their original indie-rock melodies and pure guitar timbers on April 14 at 9:30 p.m.
Two guitars, one drum set: The Ringo Jets to rock the stage at Salon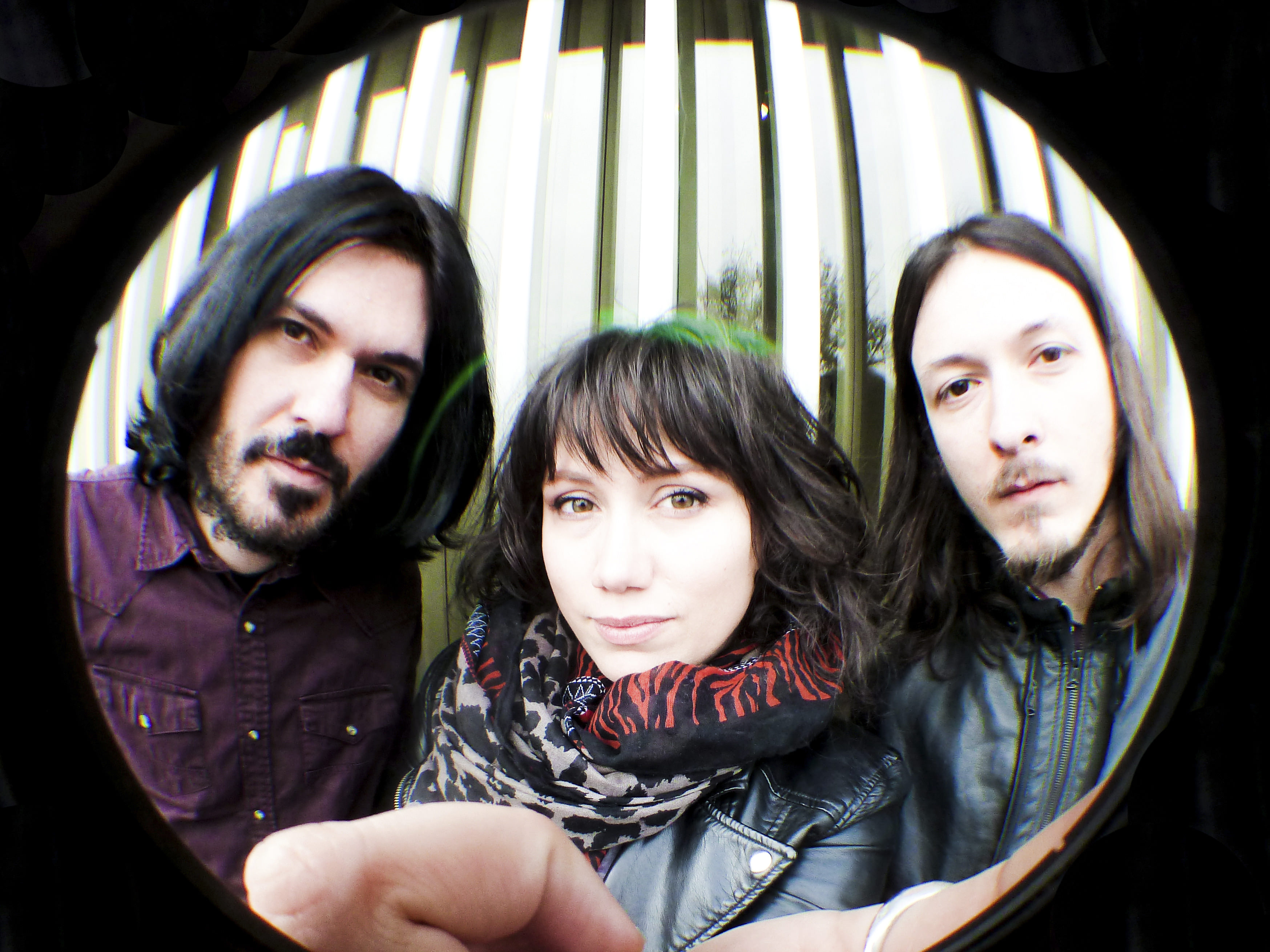 Istanbul-based rock 'n' roll band The Ringo Jets started their musical career with the Demonation and Newcomers festivals. The band's drummer raised the bar among female drummers with her skillful drumstick moves. Collaborating with Grammy Award-winning producer Tommaso Colliva, all three members of the band supply the vocals and present their audience a full feast of rock 'n' roll. Before The Ringo Jets promise a night of limit-pushing, long-awaited rock music, Help! The Captain Threw Up will perform. Founded in 2012, the band started their musical career with post-rock melodies, which later led to an instrumental rock sound. Granted second prize at the Roxy Music Days in 2011, the band also performed with Eskiz in Adrasan by only using solar power in 2013. Help! The Captain Threw Up and The Ringo Jets will perform at Salon on April 15.