Garanti Jazz Green shares the enthusiasm of April 30, International Jazz Day, celebrated by UNESCO since 2012 with special concerts. Within the scope of the Jazz Green program, performances include Quincy Jones presents the Alfredo Rodriguez Trio at Babylon Bomonti, the Sons of Kemet at Garajistanbul, the Judy Niemack Quartet at Nardis Jazz Club, the Ece Göksu & Neşet Ruacan Trio and Jülide Özçelik at Zorlu PSM as well as a Jazz Tree event held in Salon İKSV in commemoration of world-famous jazz guitarist Django Reinhardt.
Judy Niemack Quartet
Talented and adventurous jazz vocalist Judy Niemack will perform with pianist Kürşad Deniz, bassist Matt Hall and drummer Cem Aksel. Performing in Europe and renowned for her colorful improvisations, Niemack is also an important teacher.
Where: Nardis Jazz Club
Quincy Jones presents the Alfredo Rodríguez Trio
Presented to the music world by living legend Quincy Jones, the Alfredo Rodriguez Trio meets will be on the Bomonti stage. Starting his musical career at a very young age on percussion, Rodriguez continued his education with piano and later started playing in his father's orchestra. Meeting Jones in 2006, he moved to the United States in 2009 and released his debut album "Sound of Space."
Where: Babylon Bomonti
Sons of Kemet
Founded by saxophonist, clarinetist, composer and BBC New Generation Artist Shabaka Hutchings in 2011, Sons of Kemet will perform in Istanbul along with drummers Seb Rochford and Tom Skinner and tuba player Theon Cross for International Jazz Day. The MOBO-winning group is among the top bands on London's jazz stages.
Where:
Garajistanbul
Ece Göksu & Neşet Ruacan Trio
One of Turkey's most important vocalists, Ece Göksu, and Neşet Ruacan, who has collaborated with many world-famous musicians, will perform at Zorlu PSM on April 30. Göksü and Ruacan previously recorded an album called "Slow, Hot Wind," and they will perform pieces by formidable jazz composers.
Where: Zorlu PSM
Jülide Özçelik


Jülide Özçelik started her musical career with the idea of making music with Turkish lyrics in universal standards. When she released her debut album, "Istanbul Volume-1," she was praised not just by the jazz world, but also a wide range of listeners. Interpreting her own songs as well as folk ballads, Özçelik will perform at Zorlu PSM on April 30.
Where: Zorlu PSM​
Jazz Tree with Django Reinhardt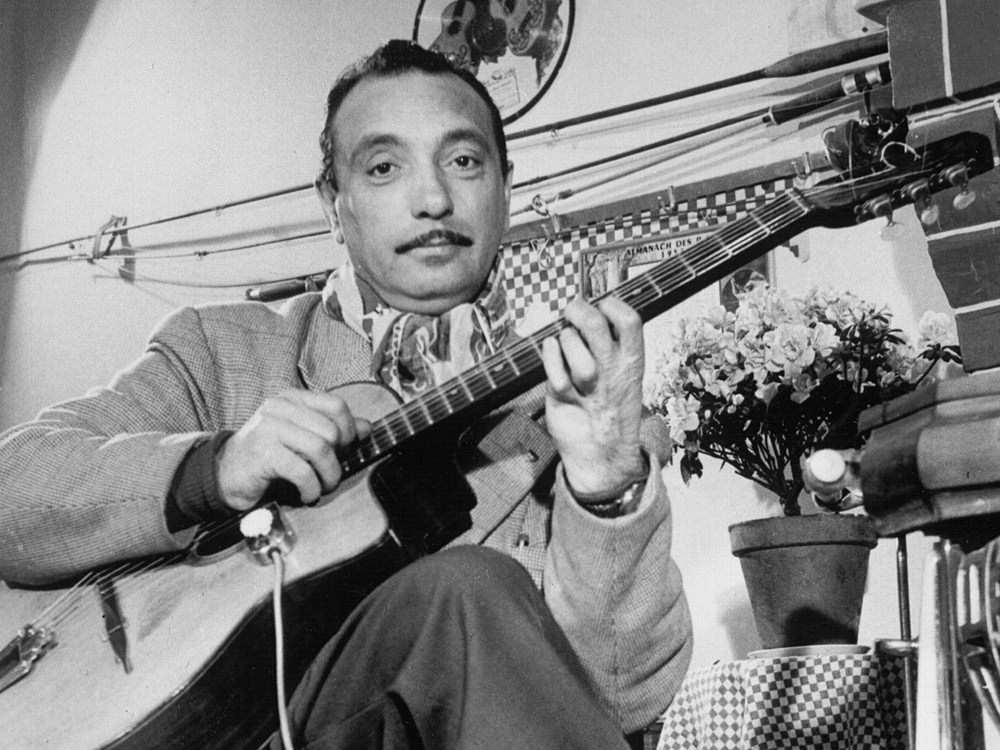 Known as the first important European jazz musician to make major contributions to jazz guitar, French gypsy Django Reinhardt will be commemorated on the International Jazz Day.
The Jazz Tree concert series continues with unforgettable pieces by Django Reinhardt, one of the most important jazz guitarists of all times. Vocalists Şirin Soysal, Başak Yavuz and Ülkü Aybala Sunat and guitarists Bilal Karaman and Mehmet Mutlu will perform with contrabassist Baran Say in a concert presented by Vedat Özdemiroğlu.
Where: Salon İKSV