Akbank Sanat is hosting colorful concerts between May 5 and May 27 as part of the Akbank Sanat Contemporary Vocal Days. The festival, which kicked off with a performance by Turkish a capella band Mensemble yesterday, will continue with Greek duo Vassiliki Papageorgiou and Aliki Markantonatou on May 10, and Yinon Muallem and Guy Mintus on May 27. Moreover, A Capella Boğaziçi will perform at Summart on May 11, and Rezonans will take the stage on May 12 at the Austrian Cultural Office in Istanbul.
Greek and Turkish shores meet at Akbank Sanat Vocal Days
Greek singer and songwriter Vassiliki Papageorgiou, living in Istanbul for many years, will share the stage with a well-known player of the ancient lyre, Aliki Markantonatou from Greece, as part of Akbank Sanat's Vocal Days with their project titled "The Blue Chords of the Lyre" on May 10. The fusion of the ancient lyre sound blended with voices will be enhanced by the mandolin melodies played by Vassiliki, while the minimal sounds of the accompanying percussion will contribute an archaic simplicity to the performance. The songs will unravel through the blue notes of the ancient lyre starting from ancient music and reaching out to traditional and contemporary compositions; from the blues to "zeybek" (a form of folk dance peculiar to western, central and southern Anatolia), from ancient Greek and modern Greek songs to Turkish folk melodies, weaving a rich embroidery characteristic of the Aegean and the Anatolian hinterland.
When: May 10 at 8 p.m.
Akbank Sanat Contemporary Vocal Days ends with Yinon Muallem and Guy Mintus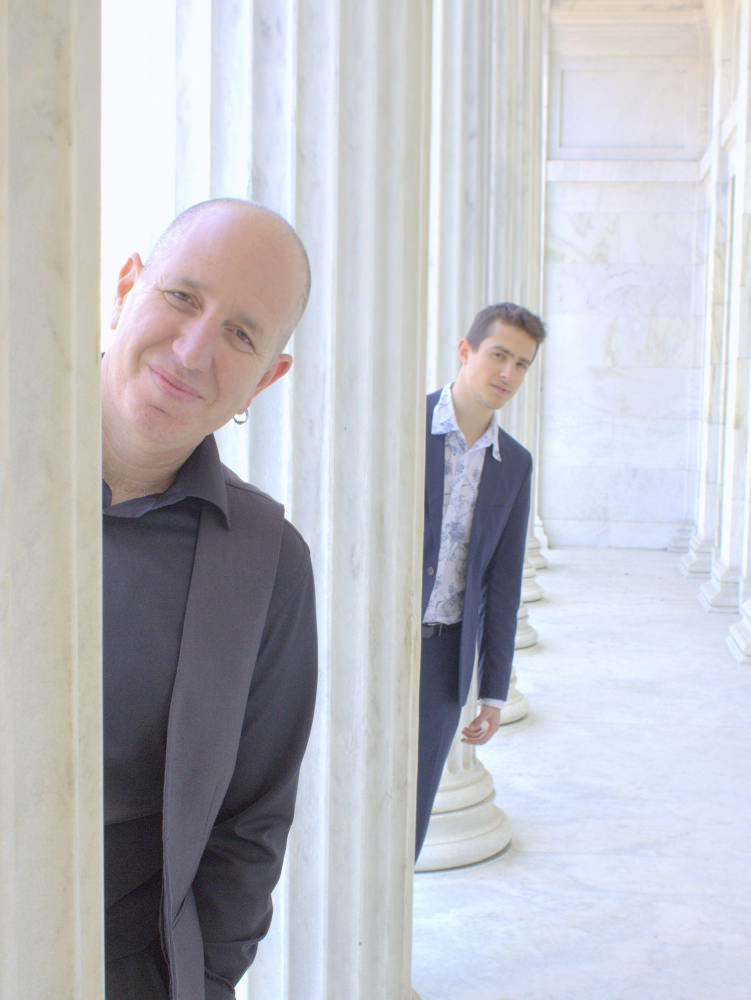 Composer and percussion virtuoso Yinon Muallem, from Istanbul, will close the event with young American jazz pianist Guy Mintus on May 27. The duo will be accompanied by Turkish jazz artist Elif Çağlar, and they will perform songs from their new album "Offlines," which blends different cultures and traces the footsteps of ancient civilizations.
When: May 27 at 8 p.m.