Supporting electronic music via events in Turkey, Burn Energy Drink brings world famous DJs to Istanbul's favorite clubs in May. Renowned musicians, such as Tensnake, John Digweed, Markus Schulz, Jackmaster, Jon Rundell, and Loco & Jam, will perform for electronic music lovers.
Markus Schulz
Preserving his place in the top 10 on DJ Magazine's 100 list for three years, Markus Schulz is America's most sought-after international DJ. Legendary progressive house and trance figure, Schulz has many fans in Turkey as well. He has appeared at important festivals, such as Trance Energy, Nature One, Dance Valley, Sunrise, Tomorrowland, Pleasure Island, Creamfields and Global Gathering. He has topped the charts with remixes in collaboration with formidable music figures, including Depeche Mode, Madonna, Everything but The Girl, Télépopmusik, Fat Boy Slim, and Jewel.
When: May 14
Where: garajistanbul
Tensnake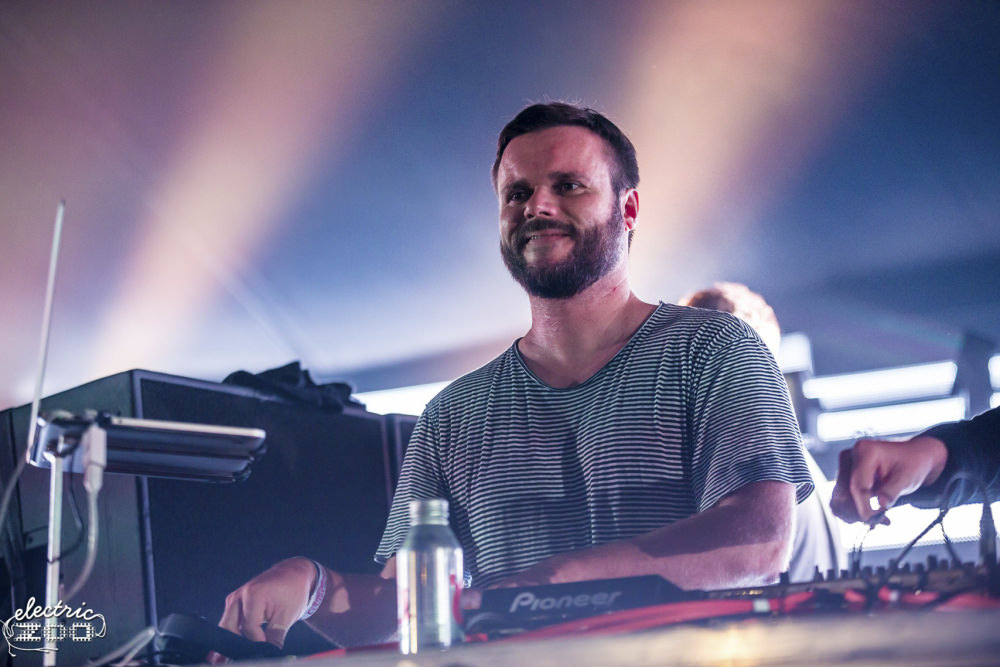 Born in Hamburg, DJ and producer Tensnake is best-know for his "Coma Cat" single released in 2010, which was included in at least 15 compilations that year and listed as 17th on the UK Dance Chart, 11th on the UK Indie Chart and 85th on the UK Singles Chart. A headliner at Coachella 2016, Tensnake emerged in the mid-2000s and drew attention with his disco-inspired style. Utilizing disco, soul, boogie, funk and '80s pop, Tensnake (Marco Niemerski) released his debut album "Around the house" via the Mirau label, followed by "Restless," "I Say Mista," "Dust," "Fried Egg" and "Keep Believin'." His "In the End" (I Want You to Cry) in 2009 carried him to the top of djhistory.com's year-end list. "Coma Cat" in 2010 was a turning point in his career. Among his remixes are Toby Tobias – "In Your Eyes," Aloe Blacc – "I Need A Dollar," Scissor Sisters – "Any Which Way," Lana Del Rey – "National Anthem," Pet Shop Boys – "Thursday" and London Grammar – "Hey Now."
When: May 18
Where: Klein
John Digweed
Starting his DJ career at 15 and quickly rising in his profession, John Digweed reached the top of DJ Magazine's 100 list. A music devotee from Hastings, Digweed first attracted attention at the famous Renaissance club in 1992 where he started creating his own sound that would later be called "epic house." He didn't just settle for being a DJ, but also did many compilation CDs. His first Renaissance Compilation album in collaboration with his co-worker Sacha was highly praised. He brought the concept "DJ Mix Compilation" into the literature with this album. The Bedrock record company, which he founded and directed, has become one of the biggest music labels. Digweed remains an essential headliner in the most substantial festivals, parties and clubs around the world.
When: May 20
Jackmaster
Also known as Jackmaster, Scottish DJ Jack Revill is one of the co-founders of Numbers, Wireblock, Dress 2 Sweat and Point One Recordings. Renowned for his successful mixing of different genres, Jackmaster is one of the few known as a DJ before his career as a producer. Ranked 11th on Resident Advisor's prestigious Top 100 DJ list in 2014, he received the best DJ award at DJ Magazine's Best of British Awards. As well as world famous clubs, such as fabric, DC10, The Warehouse Project, and Berghain, Jackmaster has appeared at the Glastonbury Festival, Unknown, Dekmantel, Bestival, T In The Park and Dimensions Festival.
When: May 27
Jon Rundell - Loco & Jam
The leader of Carl Cox's record company, Intec Digital, irreplaceable in international festivals and one of the latest talents on techno stages in Britain, John Rundell shares the stage with Beatport Top 10's essential name and the owner of EPs via the world's best techno labels with their original style Northern Irish duo Loco & Jam at Garajistanbul on May 28.
When: May 28