The ballet department of the Istanbul State Opera and Ballet (İDOB) will greet audiences with their new season of magnificent works including "The Pirate," "The Nutcracker," "The Sleeping Beauty" and "Firebird - Rite of Spring."
The ballet group will perform many distinct works during the new season under the experienced leadership of dancer Ayşem Sunal, who became the main choreographer of the İDOB last year. The group continues its rehearsals in the İDOB building in Paşalimanı and will greet audience with "The Pirate" ballet in the Süreyya Opera House in Kadıköy today.
The first work to be staged will be "The Pirate," which premiered last year. The ballet production, adapted from British poet Lord Byron's namesake poem, and co-written by Jules-Henri Vernoy de Saint-Georges and Joseph Mazilier, will be staged with the choreography of Canadian "living legend of ballet," Anna-Marie Holmes.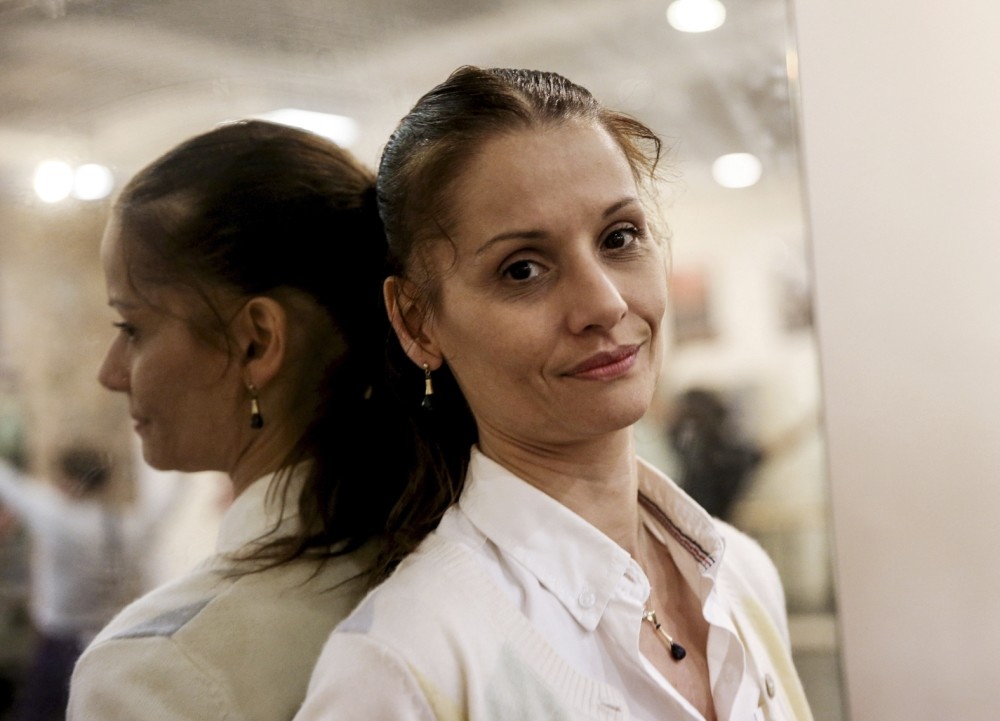 After The Pirate, which is known for being technically strong and artistically thrilling, "The Nutcracker" of Tchaikovsky will be on the stage. The ballet will be performed with the choreography of Uğur Seyrek starting Nov. 3.
İDOB will also stage Tchaikovsky's "The Sleeping Beauty" for Istanbulites. The premier of the ballet, staged by the main choreographer Ayşem Sunal, will take place in February.
In the spring, ballet lovers will have a chance to watch one of the most important composers of 20th century, Igor Fyodorovich Stravinsky's "Firebird" and "Rite of Spring."
The main choreographer of İDOB ballet department, Ayşem Sunal, talked to the Anadolu Agency (AA) about how she first started ballet and about last and new season.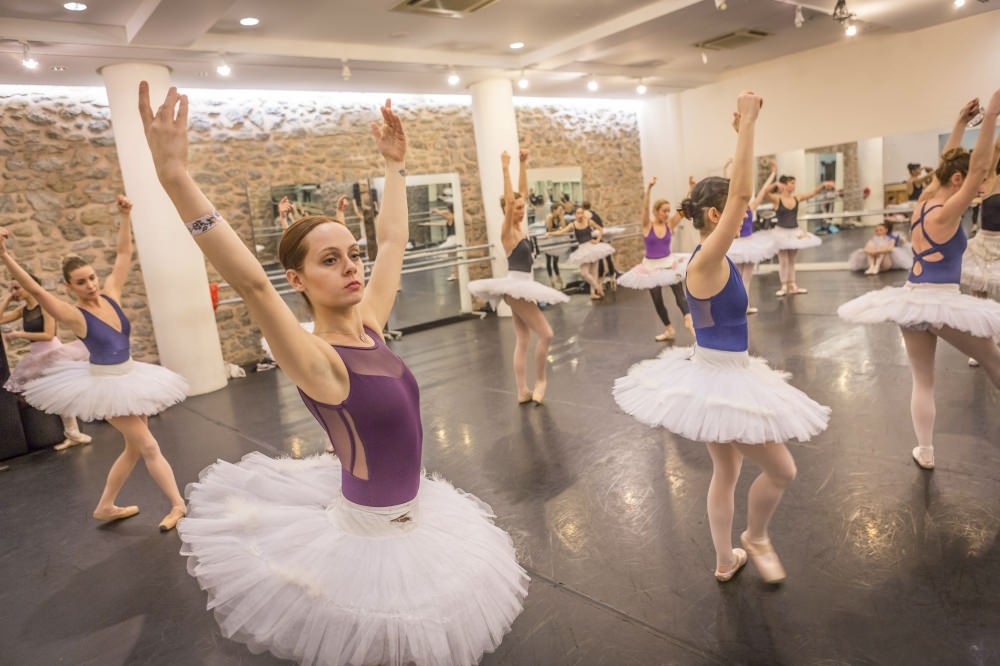 Sunal said dance was always a part of their home. She followed her mother, dad and sister's path and decided to be a ballet dancer despite objections from the outside. When she was preparing for Robert College entry exams, she secretly took exams for the conservatory and started her career in ballet.
After finishing the Ankara State Conservatory, Sunal won the International Ballet Competition in Japan with her partner. "After becoming the finalist in Japan, I got an offer from the Royal Ballet of Flanders in Belgium. I started dancing there in 1990, soon moved to dancing in a group and later advanced to prima ballerina. I have a championship award and second prize in Luxembourg and Halgate. I was also recognized in the Prix de Benoi in Moscow, which is known as the "Oscar" of dance. Meanwhile, I performed in many classical ballet repertoires. The Royal Ballet of Flanders in Belgium is on stage 180-200 times a year, which means we were on stage every two days. I worked with world-famous choreographers such as Jiri Krylan, Cristof Malliot, Mats Ek, Andre Prokovsky and Poula Bartolluzi. I have had chances to perform in classic, neoclassic and modern styles. I decided to go back to Turkey after I burned out and homesickness took over. After returning, I performed in state opera and ballets in Istanbul and Ankara. I became a ballet teacher and repetiteur. Now, I am the main choreographer of Istanbul State Opera and Ballet."
Sunal also said one of the reasons she came back to Turkey was that she felt indebted to Turkey. "It is my duty to transfer my experience and accumulation of knowledge to the younger generation. I couldn't stay in Europe, keeping all of my experience to myself," she said.
Sunal also said last season was successful. They got a thumbs up with distinct works such as "Afife," "Sylvia," "The Nutcracker," "The Pirate" and "Bach Alaturca-Dansın Rengi." Sunal said the last season was full of success, specially noting that "The Pirate" was awarded "The Best Ballet of the Year" in 22nd Türkan Kahramankaptan Awards. "It ended in May and we worked really hard last year. I think we made huge progress in terms of academic techniques. We easily got over the adaptation process and we will continue to make progress this year," she said.
"The Pirate," will be the first work to be staged in the new season. Sunal said "The Nutcracker" will also be staged around the New Year.
Ayşem Sunal also noted "The Sleeping Beauty," which is one of the most important works in classical ballet, will be performed with her own choreography.
"I will put this work on the stage. There are two reasons that I chose "The Sleeping Beauty." First of all, it is an academic work and we need to focus on ballet's academic side. Of course, Istanbul State Ballet will also stage neo-classical works such as "The Nutcracker" or modern works such as "Rite of Spring," but we will essentially put a new-classical work on stage every year. This year I have chosen "The Sleeping Beauty." We need to work really hard, but I am sure we will manage to successfully perform it. It is also fun for the audience. I am planning to adapt some old parts of the work to more modern style. It will be more modern with the decor and costumes, but the technique and choreography will remain same," she said.
Sunal said she thinks Istanbullites will like "Firebird" and "Rite of Spring" of Stravinsky, which will be staged in the spring. Sunal said "Rite of Spring" will be staged by Mauricio Wainrot and "Firebird" will be staged by Beyhan Murphy.
Her first priority is dancers when it comes to choosing a work Sunal explained, "It is important for them to enjoy what they do. Ballet is actually a difficult job even though it looks like dancers enjoy it and don't have any difficulty. That's why I take them into consideration when I choose a work. I am trying to stage distinct, academic and traditional works for Istanbullites. If I choose a traditional work, I try to choose one that hasn't been staged in Istanbul before."
Ayşem Sunal added that they are considering staging a Spartacus ballet in Istanbul if they get over difficulties in finding sponsors.