The Akbank Jazz Festival, which draws more and more audiences every year, will host exclusive live performances for its 26th birthday. This year, the 26th Akbank Jazz Festival will welcome two-time Grammy winner Ron Carter, who is considered as one of the most legendary musicians in jazz history and became the most productive musician in history by contributing to nearly 2,500 albums,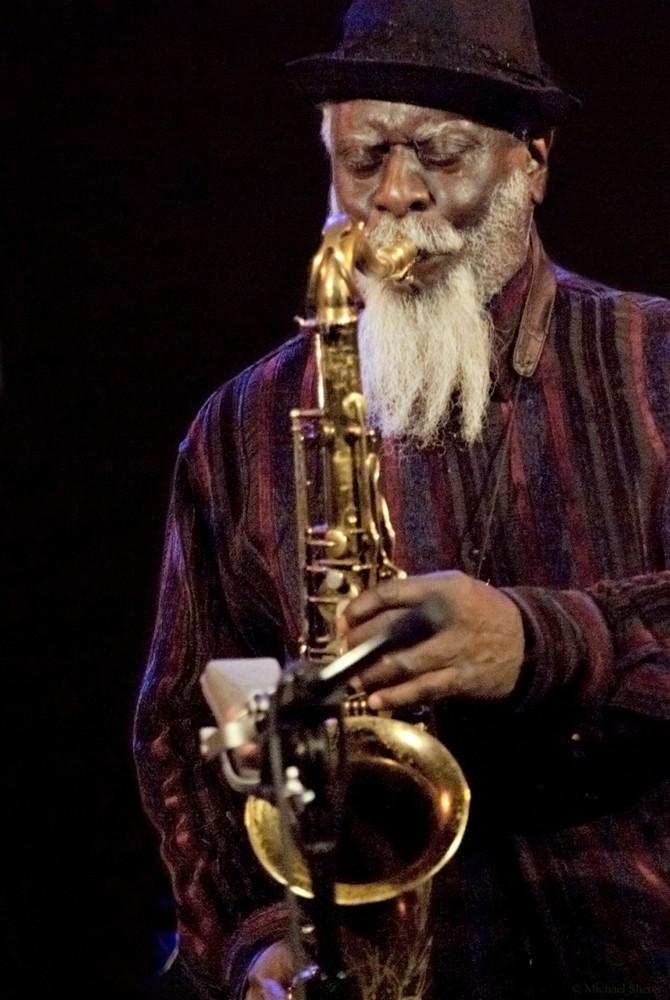 Imany, who adds new colors to modern jazz, Nigerian drummer, composer and songwriter Tony Allen who blends jazz and funk and manages to mix rock and hip hop with the "afrobeat" genre, 75-year-old Pharoah Sanders, who is called the best tenor saxophone player, prominent trumpeter Paolo Fresu, who has numerous international awards for his music, and three-time Grammy nominee Cuban composer and pianist Omar Sosa, who is considered among the most important jazz musicians of today. Turkish jazz musicians such as Fatih Erkoç, İlham Gencer, Önder Focan, Okay Temiz and Ferit Odman will give live performances as a part of the festival as well.
Apart from the live concerts, panel sessions, workshops and exclusive events will also enrich the festival program.
DANCE FLOOR
Belgian DJ and producer Poldoore, who uses low beat hip hop and soul trip hop and his music is characterized as "modest and honest" will give a novel touch to the 26th Akbank Jazz Festival. The artist produces different melodies and fine-textured sounds in his music and will give an unforgettable concert for festival goers on Oct. 14 at Babylon.
"Awesome Tapes from Africa," created by cassette culture-addicted Brian Shimkovitz, is an internet project in which the project managers collected recordings from all over Africa. The project pays a visit to the festival with its archive which features a wide range of different genres dating back the 1970s, from local music to African disco, avant-garde performances and jazz. Festival-goers should get ready to hear sounds that they have never heard before and take a musical safari on Oct. 21 at Babylon.
Jonny Rock, who collaborates and tours with world-renowned DJs such as Luke Solomon, Justin Harris and Derrick Carter, blends genres such as underground disco, old school Chicago house and boogie vibes during his sets. The artist never loses touch with the land he was born in and uses old Turkish songs with psychedelic funk rhythms. Jonny Rock will be in the DJ booth on Oct. 22 at Babylon.
DJ Chris Tofu, who reconstructed swing and introduced a whole new genre of electro swing invites all music lovers to conquer Babylon's dance floor on Oct. 15.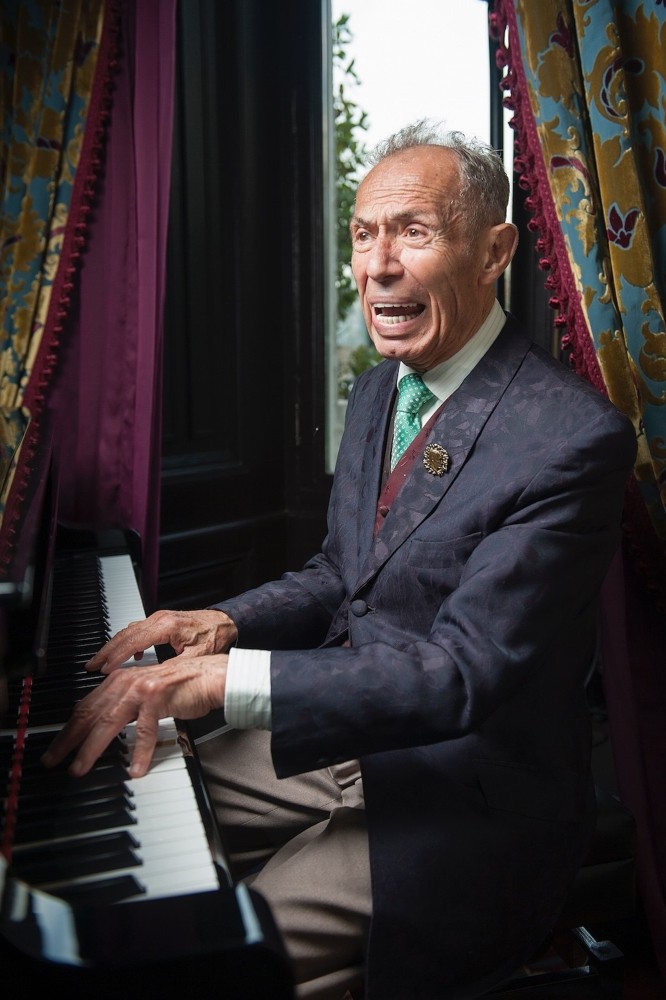 PANELS AND WORKSHOPS
The 26th Akbank Jazz Festival will host several panel sessions, chat sessions and workshops as it does every year.
PANEL: JAZZ LOVERS' TODAY, THE FUTURE OF JAZZ
Jazz music, which has acted as a mirror in life to reflect the streets, cultures, technology and even politics since the day of its birth, is greatly influenced by the chaotic environment of our century. With the increasing use of latest technologies and digital media, jazz lovers have been following the latest developments, news and releases on the internet and their smart phones. Jazz programmer Hakan Rauf Tüfekçi and the owner of Lale Plak Hakan Atala will guide participants to search for an answer to questions regarding the adaptation of jazz music, its future in the music industry and its area of freedom. The panel session will take place at 1 p.m on Oct. 22 at Akbank Sanat. The event is free of charge.
PANEL: JAZZ IN FASHION
Throughout this panel session which will be moderated by fashion writer Barış Çakmakçı with the participation of Hülya Tunçağ, the participants will be taken to a short but delightful excursion in jazz history with examples from not only music but also from cinema, literature and fashion magazines. The event is free of charge for the participants. Those who are interested in both fashion and jazz are welcomed to Soho House on Oct. 22 at 4 p.m.
CHILDREN WORKSHOP: RHYTHM INSIDE ME
Initiated and managed by Sahne Istanbul, the workshop "Rhythm Inside Me" is a collection of various activities are designed to help children understand the concept of "improvisation" -- one of the most powerful elements of jazz music. During these activities, children will learn more about the impromptu rhythms that they can make with pan lids, plastic cups, cans, by stamping and clapping or using their own bodies as well as ways to express themselves. Geared for children between the ages seven and 12, the event will take place at Akbank Sanat onOct. 15 at 3 p.m.
WORKSHOP: LINDY HOPPERS SWING JAZZ
This workshop awaits dance lovers to learn the details, rhythms and first steps of swing, which is a movement kicked off in the golden age of jazz, staring from the mid-1920s and continuing until the end of the 1940s. This fun workshop is led by Lindy Hoppers. The first session is to take place at Studio Harlem in Taksim on Oct. 15 at 3 p.m. and the second session is scheduled to take place at Studio Savoy in Kadıköy on Oct. 22 at 3 p.m.
WORKSHOP: LINDY HOPPERS JAZZ TAP
Tap is a solo jazz technique characterized by creating a rhythm using the sounds made by tapping the floor with the feet. We welcome you to our workshop to become acquainted with this dance form, which is based on entertainment and improvisation, contains the jazz steps of the 1920s and combines musicality and a sense of rhythm. The workshop is set to take place at Studio Savoy in Kadıköy on Oct. 22 at 4 p.m.
WORKSHOP: DANCE & JAZZ
Choreographer Korhan Başaran, who lives in New York and Istanbul, and famous Syrian clarinetist Kinan Azmeh who also lives in New York join their forces for the dance show "Project Re-Rau." The duo will present their show on Oct. 20 and 21 at Akbank Sanat. Free panel sessions and masterclasses will also take place for dance lovers.
CHAT SESSIONS
Known for his books on the history of music such as "Pop Dedik" (It's Pop) and "100 Şarkıda Memleket Tarihi" (The History of Turkey in 100 Songs), Murat Meriç will talk about Turkey's music history at Pera Palace Hotel Jumeirah as a part of the festival.
Radio programmer and music writer Seda Binbaşgil talk about American independent cinema's pioneer director John Cassavetes' 1959 film "Shadows" in her chat session titled "Cinema and Jazz." The film, whose music was composed by jazz musicians Charles Mingus and Shafi Hadi, is considered as one of the most important examples of impromptu acting and enactment.
Kontra Plak will host a chat session titled "An Overview of the Jazz Records released in Turkey" on Oct. 15. During the session, Murat Meriç and Okan Aydın will take a look into Turkey's jazz history, and records that were never released to the public.
BRUNCH WITH JAZZ
The Akbank Jazz Festival continues its Jazz with Brunch series which addresses not only the ears but also the palatal delight of jazz lovers. Those who want to welcome the week in an entertaining way are invited to Bizim Tepe Tepe Majeur's relaxing atmosphere on Oct. 16 and to Club Quartier located within Saint Joseph Graduates Social Facilities on Oct. 23 to listen to Papyon Quartet.
JAZZ AT TEA TIME
The "Jazz at Tea Time" event is taking place at two different venues this year. The veteran name in Turkish jazz, İlham Gencer, will grace the first "Jazz at Tea Time" session on Oct. 13 at Pera Palace Hotel Jumeirah. To enjoy a cup of tea while listening to the fine piano rhythms of Gencer, please do not forget to make a reservation beforehand.
The Grand Tarabya, one of the icons of İstanbul, invites guests to its traditional 5 p.m. tea time with jazz music at the most attractive spot on the Bosporus, to take place on the Oct. 20 as part of the Akbank Jazz Festival. "Jazz at Tea Time" will infuse your spirit with melodies from jazz's golden age in the hotel's "T Lounge," and will appeal to multiple of jazz lovers' senses. Apart from these concerts, the jazz band Oldies But Goodies composed of vocalist Sanat Deliorman and pianist Kaan Bıyıkoğlu will take to the stage at Akbank Sanat Café on Oct. 15 and Oct. 22 as a part of Jazz in the Evening part of the festival.
JAZZ WORKSHOPS AT HIGH SCHOOLS
Aiming to get high school students familiar with jazz music, "Jazz workshops at high schools" is one of the most effective and creative activities in this year's festival program. By teaching them the basics of instrumental instruction, students will be encouraged to explore instruments. Throughout the day there also will be lectures on how to perceive and listen to this great style of music. These workshops will be held free of charge and will be hosted by very special musicians: Ercüment Orkut, Bulut Gülen, and Volkan Topakoğlu. "Jazz workshops at high schools" will take place at Üsküdar American Collage and Kadıköy Anatolian High School on Oct. 13, the private Şişli Terakki High School and Enka High School on Oct. 14, Private German High School and Istanbul American Robert College on Oct. 17 and Austria High School and Galatasaray High School on Oct. 18. The events will be free of charge.