CRR Jazz February, for the fourth time in its history, will bring together jazz lovers with masters of jazz music from all around the world.
Under the scope of the jazz event, many formidable artists will take the stage at Cemal Reşit Rey Concert (CRR) Hall, with seven different programs. The event will kick off with a performance from Terje Rypdal and Ketil Bjornstad, two leading figures of North European jazz, on Feb. 13. Rypdal, an accomplished guitarist and composer renowned for his mixed compositions of jazz and rock music, and Bjornstad, one of the most important figures in modern jazz, will share the stage with Fred Frith, one of the pioneer avant-garde musicians of Britain.
Italian jazz artist Roberta Gambarini, one of the most sought-after performers for international jazz festivals, will also take the stage on Feb. 14 with her select repertoire.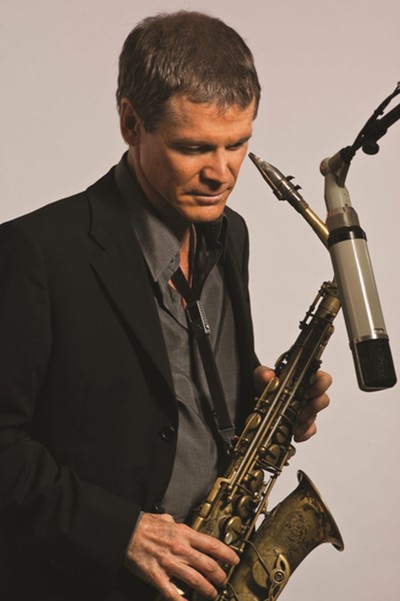 CRR Jazz Orchestra, which consists of masters of their fields, will perform under the conductorship of Nail Yavuzoğlu on Feb. 17. Meltem Ege, who was accepted to the department of vocal performance of Berklee College of Music, one of the most prestigious music schools in the world, and graduated with a special achievement award, will accompany the ensemble as a soloist.
During the festival, Italian trumpet player Enrico Rava and his quartet will share the stage with the modern jazz band "Trio Elf," which received the Bremen Jazz Prize in 2016. The Enrico Rava New Quartet, consisting of Enrico Rava, Francesco Diodati, Gabriele Evangelista and Enrico Morello, and the German jazz band "Trio Elf" including Gerwin Eisenhauer, Walter Lang and Gerwin Eisenhauer, will perform on Feb. 18.
Saxophonist David Sanborn, who has released 24 albums and won seven Grammy awards throughout his nearly 35-year music career, will perform on Sunday, Feb. 19.The "Hijazz Project" will be on stage on Feb. 20, with the idea of combining the traditional patterns of eastern music with the rhythm of western music. During this concert, ghazal poet Mehmet Kemiksiz will share the stage with Artun Sürmeli on piano, Eylem Pelit on bass, Volkan Öktem on drums, Ercüment Ateş on guitar, Şenova Ülker on trumpet, Birol Yayla on bowed tambour and guitar, Şenol Filiz on ney, Levent Altındağ on saxophone, and Aycan Teztel on trombone.
Nail Yavuzoğlu, the conductor of the CRR Jazz Orchestra, will also present a music concert on Feb. 14 and Feb. 19 in the CRR foyer area, playing his bass guitar and repertoire of his own works.
On Feb. 21, "Dünden Bugüne" (From Past to Present), which brings together "Jazz Band" with Zerrin Özer on the same stage, will be the closing concert of the festival.