A popular venue ın Istanbul's Şişli district, Babylon
is ready to host a number of accomplished musicians this week in Istanbul. "Hey! Douglas," the latest project of VEYasin, a prominent figure of Turkish hip hop scene, is coming to Babylon's stage with a performance on Feb. 11, blending Turkish music samples with the psychedelic, funk and soul beats of the 1970s with a touch of disco.
Known for their Nu Soul, R&B and hip-hop beats, the band FOURinthePOCKET graces the Babylon stage on Valentine's Day. Composed of vocalist Elif Çağlar, saxophonist Toygun Sözen, keyboard player Çağrı Sertel, bass player Alp Ersönmez and drummer Mert Önal, Nu Soul's modern rhythms mix with the soul songs of the 1960s, 1970s and 1990s hip hop.
"In Hoodies," the solo project of Murat Kılıkçıer who claimed his place onthe alternative music stage with his single "She Got Caught," will take the stage on Feb. 15. "In Hoodies" performed on prominent music stages and festivals in Turkey and the ensemble is composed of Todd Gibson on solo guitar, Feryin Kaya on bass and back vocals, Çağrı Sertel on the synth and keyboards, Murat Yakupoğlu on drums and Gülşah Erol on the cello.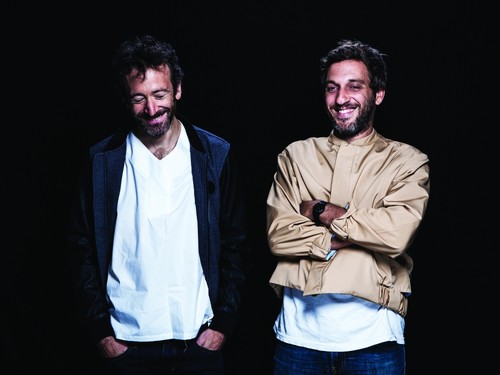 Acid Arab
Before "In Hoodies" takes the stage, Ponza, which blends garage music of the 1960s and 1970s with surf rock, will heat up the stage for local Istanbulites. The psychedelic rock band composed of Güneş, Akyürek and Salih Topuz found themselves under the spotlight with their EP "Free Kinds."
Musician Korhan Futacı comes to Babylon with his dark beats, energetic live performances and ensemble Kara Orkestra on Feb. 16. Korhan Futacıand Kara Orkestra narrate Istanbul's unique chaos through a polyphonic musical story.
"Acid Arab," the newest project of the Parisian duo Guido Minisky and Herve Carvalho who cover Middle Eastern music with their own style, comes to Babylon to meet fans in Istanbul. "Acid Arab," which caused a sensation with their first EP "Le bon vieux temps" featuring French dance music genius I:Cube Adnan Mohamed, Omar Souleyman and Judah Warsky, went on to become the favorite ensemble of prominent DJs and producers such as Love Fingers, Skudge and Tim Sweeney, synthesizing the complex rhythms of Eastern music with techno music. Tickets for the concerts are available for purchase on www.biletix.com, and at the counters of Biletix and Babylon.