The first edition of Sonar Istanbul will perform for audiences on March 24-25 at Istanbul Zorlu PSM (Zorlu Performing Arts Center) with the cooperation of Zorlu PSM and Charm Music.
A unique experience for participants based on the concepts of creativity and technology, Sonar Festival is coming to Turkey for the first time. The festival was launched in Barcelona in 1994 and created its own loyal audience due to its unique concept, and has gathered the leading figures and latest trends of avant-garde and electronic music in 50 different cities around the world. As part of the Turkish edition, SonarLab stands out because of its vivid program. The first names that were announced as appearing at SonarLab include Prins Thomas, a prominent representative of space disco, Kode9, a successful dubstep figure, and Helena Hauff, who has added an utterly different dimension to techno and electro music.
Experimental disco music from the North: Prins Thomas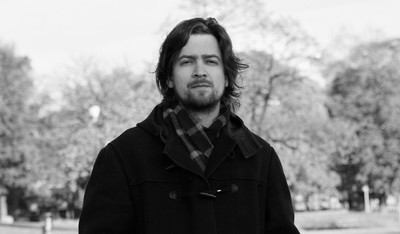 Norwegian DJ and producer Prins Thomas combines house, minimal techno, and jazz fusion in his music genre defined as "space disco." An innovative figure in house music, Thomas joined forces with Hans-Peter Lindstrom, owner of Spellemannprisen (known as the Norwegian Grammy Awards) to release the album "Principe Del Norte." The duo has so far released two records, producing a paramount example of experimental disco music. Working with leading musicians on its labels "Full Pupp" and "Internasjonal," the Norwegian producer will appear at SonarLab.
Crownless king of dubstep: Kode9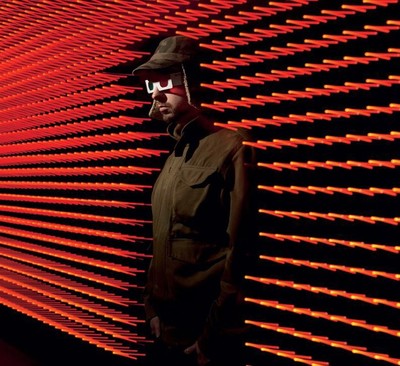 A prominent figure in dubstep, Scott Goodman, also known as Kode9, will stir up the audience with his hard bass decrescendos. In addition to being the founder of a leading record label specialized in dubstep and grime, Goodman is also a cult figure in electronic music as a DJ/producer, and is considered to have played a huge part in the rise of dubstep. The Scottish artist started his DJ career in 1990, when he was only 16 years old, inspired by jungle and drum'n'bass, and became famous with his bass sets following his move to London in 1997. Goodman published his work as Kode9 in 2002 for the first time and founded his own record label "Hyperdub" in 2004. Later, Hyperdub worked with Burial, Jessy Lanza, Zomby, Mark Pritchard, and Fatima Al Qadiri, publishing the first Kode9 record, "Memories of the Future," in 2006 in collaboration with The Spaceape. Goodman also published highly successful mix records for Dubstep Allstars in 2006 and for DJ-Kicks series in 2010, also giving life to a book called "Sonic Warfare: Sound, Affect, and the Ecology of Fear" as the first step of his writing career. Kode9 lost his long-time partner The Spaceape in 2014 and published his first solo record "Nothing" in 2015.
A distinctive DJ from Germany: Helena Hauff
Helena Hauff started her DJ career at the Golden Pudel Club, Hamburg with acid house, EBM/industrial, and electro sets, making a name for herself through night events called "Birds and Other Instruments." Preferring analogue equipment for her music, Hauff added a different dimension to techno and electro with her records, which were generally completed in one shot. Meeting artists such as The Cure and Karlheinz Stockhausen at a young age, Hauff has used sets inspired by them and worked with prestigious record labels such as Werkdiscs, Ninja Tune, PAN, and Blackest Ever Black throughout her career.
Hauff published her first EP, "Actio Reactio," in 2013, simultaneously carrying out the "Black Sites" project with DJ F#x whom she knows from Golden Pudel. Hauff continued her cooperative work by participating in the Hypnobeat project, which was started by James Dean Brown in 1983 to create improvised work in analog techno-industrial genres.
The DJ from Hamburg released her maxi singles, "Shatter Cone" and "Return to Disorder," proving herself a very productive artist along with a joint EP with Andreas Gehm and two Black Sites records. Hauff remixed tracks from bands such as Pankow and Factory Floor, while her experimental works which she had once recorded on cassette tapes were published under the name of "A Tape" by Hand Made Birds, a record label from Texas, in 2015.
Hauff released her first studio record, "Discreet Desires," from Werkdiscs at the end of 2015, preserving the taste of the early periods of her career but carrying her sound to a more melodious electro structure.