The concerts of the Istanbul Jazz Festival organized for the 24th time this year by the Istanbul Foundation of Culture and Arts (İKSV) continue to offer all jazz lovers the chance to cool down for a while in the heat of the summer.
The festival will host Roberta Fonseca, the genius Cuban pianist, Antonio Sanchez who created the unforgettable drum rhythms for the soundtrack of the Oscar-winning "Birdman" and Nik Bartsch, deemed as one of the most extraordinary names in the European jazz scene with his minimalistic style inspired by the Zen philosophy. Turkish jazz players will also perform, creating amazing nights for listeners.
The multifaceted musician, Mehmet Ali Sanlıkol, who combines modern jazz with Turkish tunes, will perform with his "Whatsnext?" project, defying genres together with American jazz trumpet player Tiger Okoshi. Kerem Görsev, the first name that comes to mind in terms of Turkish jazz, will also perform with his quartet consisting of Ferit Odman, Kağan Yıldız and Engin Recepoğulları.
Those who seek new discoveries can visit Zorlu Performance Art Center's (PSM) "Young Jazz" performances to see new and young bands performing.
Joshua Redman, Christian McBride, Kandace Springs
One of the most esteemed jazz bands of our country, TRT Light Music and Jazz Orchestra will be performing with veteran names of the world jazz scene, Christian McBride and Joshua Redman and rising star Kandace Springs, with its conductor Kamil Özler. The soloist followed by many will be coming together for the first time for Istanbul Jazz Festival.
June 11, Zorlu PSM Main Theater
Roberto Fonseca and Dayme Arocena
Cuban jazz pianist Roboerto Fonseca, who toured the world with the Buena Vista Social Club and recorded an album, "ABUC," resembling a documentary to return to his Cuban music roots, and 23-year old Cuban neo-soul vocalist Dayme Arocena, discovered by Gilles Peterson, will offer Afro, Latin and Cuban music under the sponsorship of Schindler. You may be up on your feet dancing the whole night with the atmosphere of Havana nights. Dress accordingly for this beautiful performance.
July 12, Unique Open Air Stage
Whatsnext? featuring Tiger Okoshi
Jazz musician, composer and academic Mehmet Ali Sanlıkol is returning to the Istanbul Jazz Festival after 14 years with his band Whatsnext?, formed of Japanese origin American jazz trumpet player Tiger Okoshi for a night with a combination of genres. Inspired by the Turkish janissary band and Ottoman music, Sanlıkol will be joining forces with Okoshi, who has collaborated with numerous legendary jazz musicians including Gary Burton, Bruce Arnold and Rakalam Bob Moses. Sanlıkol will be sharing songs from his latest album "Resolution," which formed a synthesis between New Orleans jazz and Turkish folk dances.
July 13, Zorlu PSM Drama Stage
Nik Bartsch's Ronin
​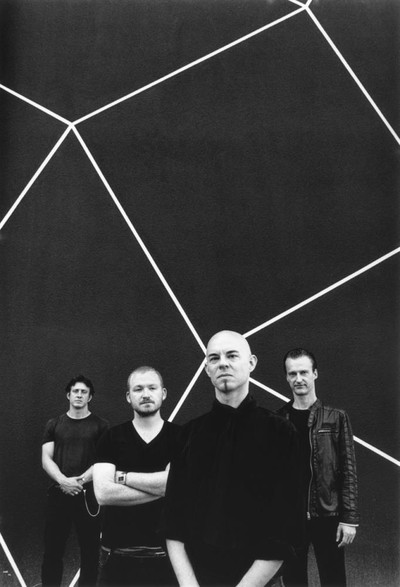 Swedish pianist, composer and producer Nik Bartsch will invite audiences to discover their souls with his Zen funk quartet offering minimalistic and mystical tunes. With his musical language, Bartsch wanders on the borders of contemporary music blues and ethnic music transcending jazz.
Antonio Sanchez & Migration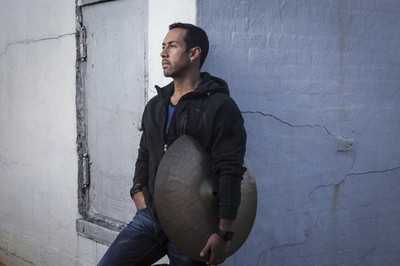 Mexican jazz drummer Antonio Sanchez, who composed the soundtrack of the Oscar-winning "Birdman," has performed with giant names including Antonio Sanchez, Chick Corea and Pat Metheny. Following his latest album as a band leader, "The Meridian Suite," he is visiting Istanbul. Having started playing drums at the age of five, four-time Grammy-award winner Sanchez has been deemed one of the best band leaders in the world. Some movie critics have also asserted that without the music, "Birdman" would not have received an Oscar. This performance is one you do not want to miss.
July 14, Zorlu PSM Drama Stage
Young Jazz: Vibes Trio
With Mehmet Ali Şimayli on the drums, Yiğit Can Öztop on the bass guitar and Cenk Esen on the piano, the trio performs compositions along with jazz by sticking to the traditions of the repertoire. Their young and questioning musical approach gives them a voice with inspiration from veteran jazz composers and performers.
July 13, Zorlu PSM Amphi
Young Jazz: Fulya Akça Quartet
Fulya Akça embarked on her music career at the age of 12 with the flute and attended workshops by some of the best names of Turkish jazz, including Elif Çağlar and Sibel Köse. She received the mention award at Akbank Jazz Festival's JamZZ Young Talents Competition in 2012 and the NTV Special Microphone in 2013 at Nardis Young Jazz Vocal Awards. She shared the same stage with Fatih Erkoç, one of the best performers of Turkish jazz, and she continues to attend various jazz workshops in Europe as well as plays with various important jazz musicians.
July 14, Zorlu PSM Amphi
Kerem Görsev Quartet
Celebrating the 50th year of playing the piano, Kerem Görsev's quartet featuring Ferit Odman, Kağan Yıldız and Engin Recepoğulları' will be unforgettable on this special night. Görsev's passion for jazz started at the end of the 1960s at a conservatory and he composed his first songs in the 1990s and became one of the leading jazz pianists of Turkey's jazz scene. He has worked with various artists both national and international, and continues his performances throughout Turkey and the world.