The giants of world electronic music, including Dixon, Luciano, Loco Dice, Richie Hawtin, Nicole Moudaber, Nu, Acid Pauli and Bedouin, are coming to Istanbul to perform at the Big Burn Istanbul festival to be held from July 21-23 on Suma Beach.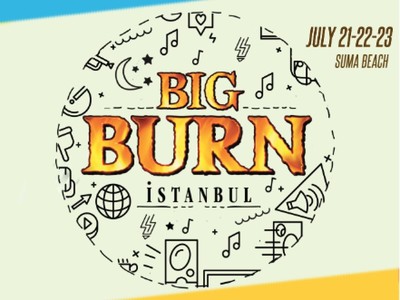 Are you ready to enjoy an uninterrupted 60-hour electronic music festival and a camping experience at five different stages for three days with the best DJs of the world?
The Burn energy drink, which supports electronic music with the events it holds in Istanbul, has brought together more than 150 DJs with thousands of music lovers in 150 different venues over the past year. Burn is now organizing "The Big Burn Istanbul" to bring a brand-new electronic music festival experience to Turkey.
Many prominent music producers and DJs from the world electronic music arena, including Richie Hawtin, Loco Dice, Nicole Moudaber, Dixon, Acid Pauli, Nu, Luciano, Bedouin, Argenis Brito, Dani Casarano, Felipe Valenzuela, Jeremy Olander, André Galluzzi, Anthea, Autarkic, Barnt, Boot & Tax, Isolée, Janina, Javi Redondo, Kalabrese, Lake people, Patrice Bäumel, Aex, Bu Bu, Lemurian, Nastia, subb-an, Tobi dei, Ulises, Valentino Kanzyani and many others are coming to Istanbul to perform.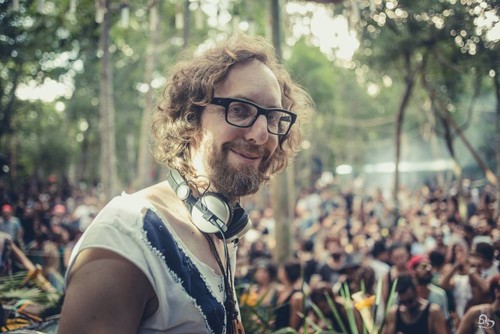 Acid Pauli
Luciano, one of the starring figures of the electronic music world who is behind the most exciting parties of Ibiza, is a DJ who breaks the rules with his eclectic sets ranging from minimal techno to house and Latin melodies.
Richie Hawtin, an iconic star who has turned into a techno legend at the end of 30 years of progressive success in electronic music, is a musician who always keeps music and contemporary art parallel to each other and adds dimension to his creativity.
Hawtin, as a musician for all seasons who has been repeatedly chosen the best techno DJ and still plays in all the hubs of electronic music, from Ibiza to New York and from Berlin to London, continues to release sets of didactical stage performances that hypnotize the whole world.
Having been named the best DJ by Resident Advisor every year since 2013, Dixon is an outstanding DJ with his unique mix technique, his ability to perfectly read the atmosphere at the venues where he plays, and his grasp of all types of music. Dixon continues to prove to the world why he is indisputably the number-one star of the nights at every festival and club where he performs.
Loco Dice, a self-styled "house and techno Kung Fu master," will also appear at Big Burn Istanbul. A DJ and electronic music producer who was born in Düsseldorf, Loco Dice gets his inspiration from the 1990s hip-hop to dance bands. Loco Dice, who reflects the success of bringing together different genres and cultures to his sets, attracts attention with his tours in which he accompanied the famous hip-hop singers of the 1990s while he was regularly playing at DC-10 in Ibiza.
Acid Pauli, indisputably the most prestigious musician of minimal house tracks, has a huge fan base in Turkey with his own production technique and mix skills fascinating his listeners on all occasions.
Lebanese Nicole Moudaber, the star of techno music and one of the best female DJs of the world, is one of the prominent DJs who will perform at Big Burn Istanbul. Moudaber, who introduced Beirut to dance music, ranked among Resident Advisor's best 100 DJs of the world in 2015.
With her incredible energy, Moudaber is the founder of a recording company, party promoter, radio personality and one of the most successful DJs in the world who is followed with great passion. Fascinating the whole world with her music and striking style, Moudaber impresses her audiences even before playing the first track at the DJ booth.
The most successful DJs of the local electronic music industry, including Aksak, Ali Gültekin, Ali Efe Dinç, Birol Giray, Can Tanca, Cervus, Cure-Shot, Ferhat Albayrak, Orkun Bozdemir, Procombo and Tangun, will also appear at Big Burn Istanbul.
Price-favorable tickets for Big Burn Istanbul, the new festival experience of Turkey, are on sale on biletix.com. The immediate discount of TL 50 ($14) on combined tickets is on Migros Money Club and all Burn Original and Burn Lemon Ice cans in Migros stores.
Do not forget to take note of the Big Burn Istanbul festival on your agenda. The event will bring together thousands of music lovers in a unique festival environment on Suma Beach, one of Istanbul's most popular open air venues, with music and nature.
For more information and the chance to win a free ticket, you can visit bigburn.istanbul.