One of the most important spots for contemporary music lovers, the innovative Istanbul Foundation of Culture and Arts' Salon opened its doors on Sept. 22 and is now offering a full program with all forms of art, making the event a must on artists' agendas.
Having opened with a concert by German musician Roosevelt, Salon continues its season with performances by Canadian artist Zoe Keating, a breakthrough artist in Neo-classical music, who started studying cello when eight-years old before studying electronic music and contemporary composition. She also studied information architecture and data analysis, providing her with technological skills that she incorporates in her music. She has worked alongside figures such as Imogen Heap, Amanda Palmer, DJ Shadow and Paolo Nutini. In addition to receiving awards for compositions she created for ballet productions, plays, film and TV, Keating has also received many awards at festivals and exhibitions worldwide. Keating appears at Wednesday, Sept. 27 with some of her most noteworthy songs, hinting at both pop and classical music.
Salon will also welcome the Norwegian quartet Flunk, an ensemble that has left their mark on fans of "trip-hop" since the beginning of the millennium. After the release of their long-anticipated album "Chemistry and Math" in September, the quartet will take the Salon stage, performing their well-known songs as well as songs that are a perfect reflection of the chemistry and mathematics of electronic music from their new album on Friday, Sept. 29.
Right after Flunk, Minor Empire will be welcomed by Salon. Founded in Toronto, Canada, by producer Ozan Boz and vocalist Özgü Özman, the band introduced themselves in Canada with their debut album "Second Nature" before going on to make a world-name for themselves with "Second Nature" becoming a top 10 best-selling albums in 2014. They have performed at many festivals and venues and have left their mark with stunning performances. Combining music of the West and the East, their sounds establish a great balance between acoustic and electronic music. They take the Salon stage on Saturday Sept. 30.
Other stars that will be on Salon's stage this year include British jazz pianist Anthony Strong, whose performances have deemed him as one of the most important talents of modern time. The concert list includes Mammal Hands who combines rhythms and melodies borrowed from Shamanism with jazz harmonies and contemporary classics; Nathan Fale, the British DJ who offers a set inspired by atmospheric tech-house combined with shoegaze and downtempo; Douglas Dare, a returning guest on the Salon stage who will perform with Greg Haines, reflecting British minimalism; the band Papooz, a "tropical garage" band that reminds us of the 1970s with their perfect melodies and rhythms; Com Truise, American Seth Haley's synthetic wave project for those who cannot stay away from 1980s music for very long; and a project from one of the best new-generation music producers Mathew Barnes, Forest Swords. Barnes has a large repertoire that ranges from trip-hop to R&B and even dub and is just another of the names to be welcomed at Salon this year.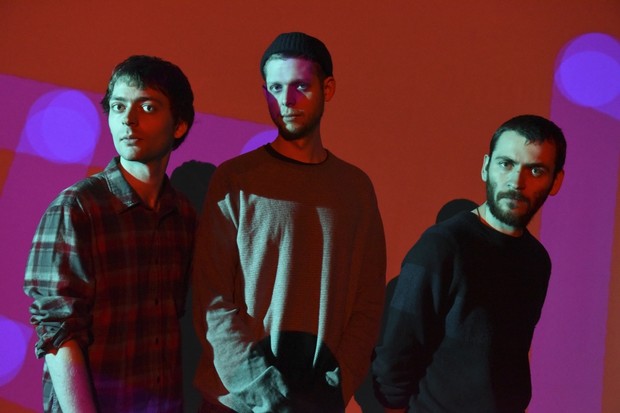 The November and December program is also filled with the stars of contemporary music, including French Neo-jazz musician Makaya McCrave, who is admired by many for his talent in improvisation; Ölöf Arnalds, one of the best names in string instrumentation from Iceland; New Yorker, vocalist and songwriter Julie Byrne, one of the best folk poets of recent years; Henry Wu with his new project, the Kamaal Williams Ensemble which combines 1970s funk jazz with modern London hip-hop and beats; the Hidden Orchestra, multi-instrumentalist Joe Acheson's acoustic electronic project offering a great synthesis of jazz, classical music and drum 'n bass; Norwegian talent Siv Jakobsen, who gives great performances with his vocal and acoustical sounds; London-based Neo-jazz drummer and producer Moses Boyd Exodus, who combines electronica and jazz; the New York dance-punk and art-rock band Liars, who are visiting Istanbul during the tour for their new album "TFCF" and have been on the music scene with a courageous approach for more than 20 years; Anna RF, combining sounds from the West and the East with Oriental and modern instruments as well as analog and digitals sounds; and one of the best representatives of post rock of the 2000s, 65daysofstatic.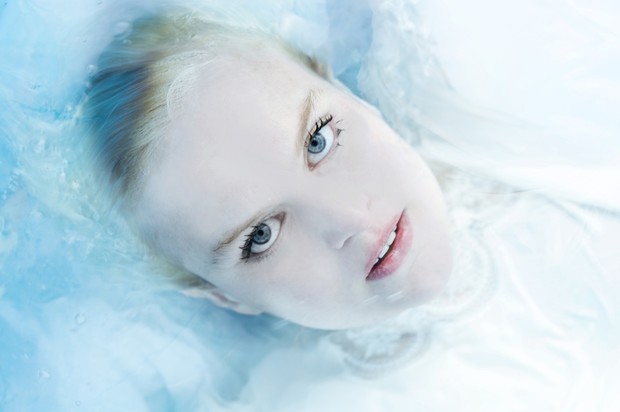 Within the scope of the Garanti Caz Yeşili concerts, which continue throughout the year, Sleep Party People, the dream-pop project by Danish Brian Batz, will visit Salon and Istanbul again to perform great songs from his latest album "Lingering." In addition, Israeli and Indie-pop band Lola Marsh, challenging winter with their warm tunes and melodies, will greet fans this year in Istanbul. One of the best representatives of Indie rock and synthetic pop, Wild Best and American Ernes Greene's dream pop, synthetic pop and chill wave: "Project Washed Out," will also take the stage at Salon with a 100percent musical concept.
Salon will continue the same pace in 2018 when it welcomes American solo pianist Chad Lawson, who studied music at the Berkley College of Music. His 2015 album "The Chopin Variations" earned him a place on numerous classical music lists, ranging from Billboard to iTunes. Lawson founded his own trio after completing his musical education and released an album with this band. He toured as the keyboardist of Latin music's legendary Julio Iglesias in Spain and released his first solo album in 2009. He has also composed many songs for TV series and advertising agencies. Expect a unique performance that combines vibrations of classical music and jazz improvisations.