The Akbank Jazz Festival, which has been introducing world renowned jazz musicians from aroundthe world for the past 27 years, is again offering a rich selection this year. It will host Abdullah Ibrahim & Ekaya and Hugh Masekela, Chucho Valdes and Gonzalo Rubalcaba, Trance and Emin Fındıkoğlu + 12 in its Masters of Jazz section.
Abdullah Ibrahim & Ekaya and Hugh Masekela's concert will be at Uniq Hall on Nov. 8. Ekaya, who resurrected the spirit of The Jazz Epistles, the first black bebop band of South Africa founded by Abdullah Ibrahim, will be accompanied by Hugh Masekela, another jazz icon.
Valdés and Rubalcaba, two leading figures of Cuban piano music, whose friendship, respect and collaboration have stood the test of time over many years, will be hosted by the festival on Nov. 12. The two music giants will be at Cemal Reşit Rey Concert Hall with their duo piano project, which includes a wide-ranging repertoire from popular songs to Cuban music and Thelonious Monk.
Pianist, arranger, festival director and trainer, Fındıkoğlu, who has contributed a great deal to Turkish jazz, will be at the festival with Emin Fındıkoğlu + 12, consisting of 15 musicians, including Şenova Ülker and İmer Demirer and young talents in Turkey. The outfit was founded by Fındıkoğlu two-and-a-half years ago. The concert will be on Nov. 8 at Babylon in memory of Mehmet Uluğ. Along with songs arranged by the man himself, "A Night in Tunisia," composed by Arif Mardin in the end of the 1950s, will be played.
SOUL TIME
The festival will kick off with Vanessa Rubin, who uses her voice like an instrument with experience and offers an aesthetic presentation; she will play together with The Seed at the festival on Friday.
İlhan Erşahin, who is never satisfied with a single project or idea and is extremely prolific, will be at the festival with Dave Harrington, one of the leading figures of the new jazz stage. As they have joined forces for the album "Istanbul Sessions - Solar Plexus", they will also be on Babylon stage on Friday for their performances of the sound of now, which knows no limits or time.
The festival will welcome the Wolfgang Muthspiel Trio of unique jazz guitarists at Zorlu PSM Drama Stage on Nov. 6. Louisiana-based trumpet player, composer and producer Christian Scott will be at Zorlu PSM Drama Stage on Nov. 7.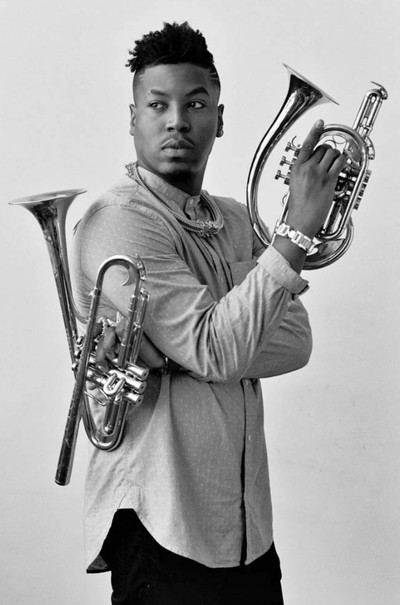 Scott is another innovationist saxophone player renowned for his whispering technique whose sound resembles the ego improvisation forecasting cell with the trumpet and flugelhorn, and who has also won two Edison Awards and one Grammy nomination.
British saxophone player Shabaka Hutchings is also visiting the festival with her South African friends, The Ancestors. Shabaka & The Ancestors will be at Babylon on Nov. 9, playing songs from "Wisdom of Elders," recorded in Johannesburg in 2016.
On the techno side of jazz, American drummer and producer Mark Guiliana will be at Babylon on Nov. 15. The artist has expanded his fan base with the All-Star Trio world tour and "Blackstar," released two days before the death of David Bowie. He will also perform "Mehliana: Taming the Dragon," blending synth-funk and progressive rock of Mehldau, and will bring to the festival a completely different acoustic project. Guiliana will be perform the "Family First" album containing all his songs recorded at New York Bunker studios.
The London-born Ala.Ni, whose digital platform sales have reached more than 2.5 million will be meeting fans on Nov. 16 with songs from her EP "Winter, Autumn, Summer and Spring" and the "You & I" series.
The soul band founded by the guitarist Hillman Mondegreen three years ago, Ephemerals, will be performing their songs with the themes of reincarnation, love, world politics and philosophy on Nov. 17 at Babylon. They bring a retro soul, unprocessed sounds, wind instruments, African rhythms, rock, hip hop, psychedelic elements and Wolfgang's vocals full of passion, pain and desperation.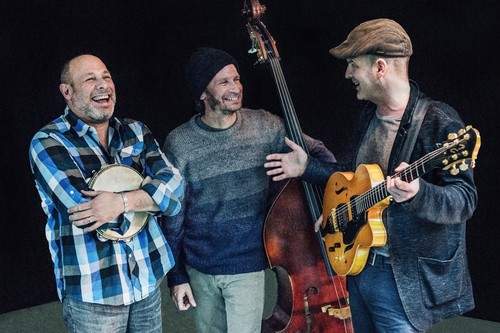 RHYTHM AT IT'S BEST
Combining new post-modern jazz, funk, Afro rhythms and exotic sounds, creating a different adventure with their albums, Mop Mop are the guests of the 27th Akbank Jazz Festival with their "Lunar Love" world your, on Nov. 18. The band will welcome you to a different musical experience with their music enriched with the vocals of Anthony Joseph, the author, poet, academic and musician.
With Simon Raab on piano, Stepan Flagar on saxophone, Martin Kocian on double bass and Michal Wierzgon on drums, Purple is the Color was established at a jam session in Linz, Austria, during their school years. While the band thrives on the rich jazz quartet tradition, they are not afraid to use elements from pop and folk music and combine European rhythms with the modern world of sound. On Nov. 8 at St. Benoit High School, they will be harmonizing European songs with an American improvisational sound.
The mathematician, scientist, pianist and composer living in Berlin, Benedikt Jahnel founded the Benedikt Jahnel Trio a decade ago and will be visiting the festival on Nov. 11. He offers unique rhythm arithmetic, drum melodies and a contrabass that offers a combination of classical music with contemporary approaches in music.
Baku-born pianist and composer Amina Figarova founded the Amina Figarova Sextet with Belgian flutist Brat Platteau and will be making his first appearance at the festival, harmonizing classical music with groovy rhythms and harmonies and performing songs from their 13th album, "Blue Whispers."
Pianist, singer-songwriter Howe Gelb, the gift of the Arizonian dessert to indie rock, who has released 22 solo albums with Giant Sand, which he founded in 1985, will be at the festival on Nov. 13. "Future Standards," released last year, which encompasses Leonard Cohen's tranquility following previous jazz standards, will be taking the listeners on a tour at Babylon.
Combining flamenco with jazz, Valentian guitarist Ximi Temar with his revolutionary "Last Mediterranean" will be offering a flamenco-jazz feast at Nardis Jazz Club on Nov. 13 and 14.
Alfredo Rodriguez, discovered by the legendary musician Quincy Jones at the Montreux Jazz Festival in 2006, will be a guest of the festival. The Cuban jazz pianist and composer will be performing songs from Bach to Flamenco, from African music to tango and even rock on Nov. 14.
NORTHERN DUOS
Norwegian tuba player and composer Daniel Heskedal has combined Norwegian folk tunes with European church music and will be at Akbank Sanat on Saturday with Marius Neset, who is renowned as one of the musicians that will change the face of jazz's future.
A Swedish guitarist who expresses his inner rhythm with poetic expression, Ulf Wakenius, will be hosted by the festival with his guitar virtuoso son Eric on Nov. 7. They will be performing songs from their album "Father and Son," released this year in April.