Swiss pianist Teo Gheorghiu will perform the works of Johannes Brahms, Frederic Chopin, Robert Schumann and Modest Mussorgsky at the Seed hall of Sakıp Sabancı Museum at 8 p.m. Thursday, Nov. 14.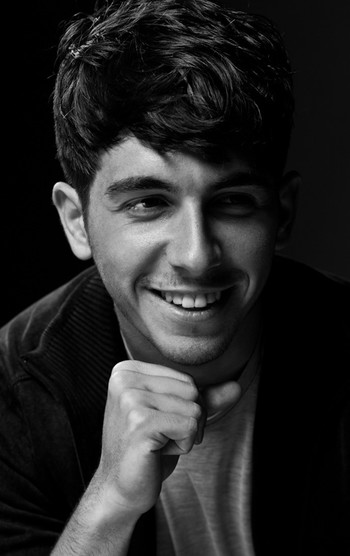 Having been hosted by Istanbul Recitals for the first time when he was 16, Teo Gheorghiu has come a long way in the past 10 years to become a world pianist. Today, the young performer, who takes the stage at the most famous halls of the world, is now one of the most prominent pianists.
Gaining popularity after winning the San Marino International Piano Competition in 2004 and the Franz Liszt International Piano Competition in 2005, the pianist released his first album, "Deutsche Grammophon" in 2009. The very next year in 2010, the Beethoven Society granted him the "Beethoven Ring" award, which is given to the soloists and conductors who best perform Ludwig van Beethoven. Before Gheorghiu, the award was given to famous figures such as Gustavo Dudamel, Julia Fischer and Lisa Batiashvili.
Having continued his musical education at Purcell School in London, the Curtis Institute in Philadelphia and the Royal Academy of Music in London, the pianist also starred in the leading role of "Vitus," a film about a child piano prodigy.
After his Zürich Tonhalle concert, he began performing in famous halls throughout the world. Among the most famous places the young pianist has performed, the Queen Elizabeth Hall, Royal Festival Hall, Barbican Centre, the Royal Albert Hall in London and the Phillips Collection in Washington come to mind. The artist performs everywhere from New York to Paris and St. Petersburg to Tokyo.
He has shared the stage with the Tokyo Symphony Orchestra, Sinfonieorchester Basel, the Geneve Chamber Orchestra (Orchestre de Chambre de Geneve), the Utah Symphony Orchestra, the Zurich Chamber Orchestra, the Tokyo New City Orchestra and the Bern Symphony Orchestra.
Howard Griffiths and Andrey Boreyko are also among the conductors that have appeared on the same stage with him. Also, the Lucerne Festival, Mecklenburg Vorpmmern, Beethovenfest Bonn, Rostock, Enescu and Dvorak Prag are some of the festivals that he has been invited to. The artist performed works from Franz Schubert and Franz Liszt in his last album "Sony Classical," which was released in 2015.