After his debut at the age of 12, Cihat Aşkın has gone on to perform internationally and serve on the juries of numerous international competitions, skyrocketing him to the top on the list of Turkish violin masters in the international arena.
With the talented teachers and students associated with his educational project, "Cihat Aşkın and His Little Friends (CAKA)," the young violinist hopes to introduce Turkey to the world.
Speaking to Anadolu Agency (AA), Cihat Aşkın said talent has been discovered in cities throughout Turkey thanks to CAKA, which he established in 2002.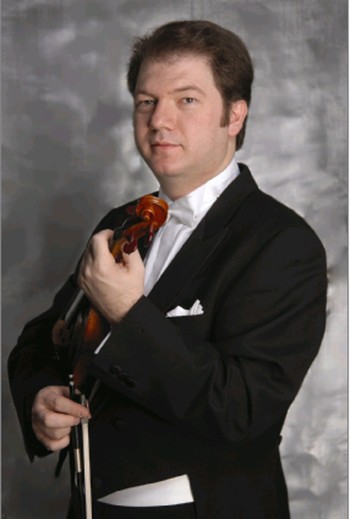 "There is hidden talent waiting to be discovered throughout Anatolia, from its remote villages to its huge cities. The important part is discovering these talents. I was educated abroad and came back to Turkey. I have performed in Istanbul, Ankara and İzmir, but I believe that giving concerts isn't enough. These places need more educational institutions," he said.
Explaining that Anatolia is a great place to find new teaching talent, Aşkın continued, "It's really important to find qualified teachers. Once a successful teacher is in place, the educated youth can provide you with a good network. I have encouraged students and teachers in this respect, and we have established an association together with these teachers."
"We are like a federation now, and though we lack an official administration, we are connected through our love of learning. We have tried some strategies where the teachers come to us and students come to the teachers. After they perfect their talent, we introduce the children to the world in international platforms," he continued.
Noting that CAKA is an educational project, the renowned violin virtuoso mentioned that he prefers addressing the students as his "little friends."
"The name 'my little friends' is appropriate for both them and me. It fits them because they are placed in important positions and respected in important places by influential people. It is also good for me since I'm really just a kid at heart," said the violin virtuoso.
Implying that he especially encourages underprivileged young talent, he noted, "I aim to present opportunities and platforms, from the smallest to the biggest, to them. We sometimes even hold concerts alongside educational workshops. After all, our little friends represent our country to the whole world."
He emphasized that CAKA will continue to grow, with current plans for new branches in various cities.
'Foreign artists recognize our talent'
Implying that the violin is a kind of bridge between cultures, he said, "My goal was to introduce our values and culture to the world, but how? It can be done through the violin. Artists are the most important elements in a culture. You can break an economy, politics and other social fields, but the most determined aspects of a civilization are culture and art."
Stressing that artists can often open even the most stubborn cultural doors, he continued, "The younger generation not only knows its own culture very well and introduces it, but it also has the potential to learn the world's culture and be integrated into it. Therefore, we have the opportunity to promote our culture around the world through these talented youths. Foreign artists recognize them and get to know Turkish youths and spectators this way."
'Children should be set free'
Mentioning his early love and passion for the violin, he implied that children should be encouraged according to their desires and talents, and free to choose what they want to do.
Highlighting that culture, art, science and sports help connect people, he added, "Our country should emphasize the importance of culture, art, science, sports and artists. If we can help people develop in these fields, we can reach every key point in the world."