Akbank Sanat will be welcoming three big names in the international guitar scene throughout January: Two-time Diapason d'Or winner Hopkinson Smith, Hungarian guitarist Zsofia Boros and Kazuhito Yamashita's talented daughter Kanahi Yamashita.
On Wednesday, Jan. 17, world-renowned lute player and two-time Diapason d'Or Prize winner Hopkinson Smith will take the stage at Akbank Sanat to perform popular samples of Elizabethian lute music.
Born in New York in 1946, Smith participated in various projects, including early chamber ensembles like Hesperion XX. However, since the 1980s, he has concentrated on improving his solo repertoire, and his recordings for Astree using early-period string instruments have won him a number of awards.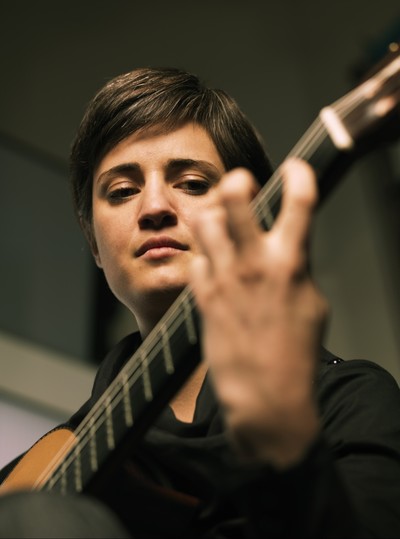 Zsofia Boros
His album released in 2000, which included lute arrangements for Sonata and Partita for Bach's solo violin, was well received. He also released an album by Pierre Attaingnant, including lute samples of Renaissance music, and his 2005 "John Dowland" album earned him a Diapason D'Or prize, twice.
The recital series at Akbank Sanat continues on Wednesday, Jan. 24 with Hungarian guitarist Zsofia Boros whose 2013 "En Otra Parte" and 2016 "Local Objects" albums were well received by audiences and praised by critics.
Akbank Sanat Guitar Days will come to an end with a concert from the talented Kanahi Yamashita, the daughter of Kazuhito Yamashita.
As a member of the Kazuhito Yamashita Quintet Family, she has travelled to and performed in many countries, including Italy, Portugal, the Czech Republic, Hungary, the U.S., Korea, Vietnam, Singapore and Japan. The artist advanced to the finals in the 66th ARD International Music Contest organized each year in Munich and has been deemed a rising star.