Okay Temiz, one of the living legends of Turkish music history, is celebrating his 80th birthday with his fellow musicians at Babylon tonight. The artist, considered one of the most productive names in jazz, uses handmade instruments in his performances.
Starting with the music doyen's birthday party, Babylon's March timetable continues with Radyo Eksen Party, Chinese Man Records Party, DJ Hell - Midnight Session, Jones, The Away Days, Stavroz, Fink, The Boxer Rebellion, Oceanvs Orientalis, Elif Çağlar, TOKiMONSTA, Altın Gün, Pamela, and Acid Arab / 47 SOUL.
Radyo Eksen DJs, playing whatever they feel, are all at Babylon for the Radyo Eksen Party tomorrow with their infinite selection from rock to ska, punk and hip-hop.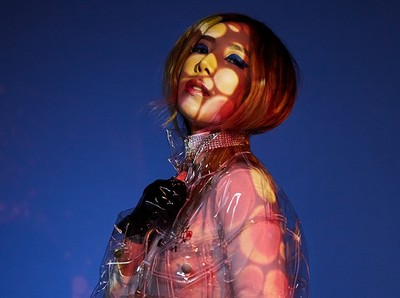 Tokimonsta
Marseille trio High Ku, SLY, and Ze Mateo's project Chinese Man feat. Youthstar & A.S.M. is at Babylon on Saturday, March 3 with their motto, "Make music, not war" with the contribution of Institut Français de Turquie. On the same night, the music flows at Midnight Session with DJ Hell, one of the distinctive names in electronic music, breaking grounds in various genres from punk to techno, house and electroclash.
Young talent Jones, inspired by Stevie Wonder, having worked with celebrities such as Pharrell Williams and Lykke Li, will perform at Babylon on Wednesday, March 7 with electronic soul rhythms that she has added to the old pop tradition.
The Away Days, an indie rock band put together by Turkish musicians Oğuz Can Özen and Sezer Koç, will be hosted by Babylon on Thursday, March 8 with classical indie-rock, shoegaze, dream pop, and psychedelic tunes.
Stavroz, inspired by Balkan melodies, extending the borders of house music to jazz and minimal house, calls for music lovers to the dance floor at Babylon on March 9 and 10, two nights in a row.



Jones
Fink, a British musician and songwriter, will perform his music that he has enriched with blues and funk elements at Babylon on Wednesday, March 14 within the scope of tour of his album "Resurgam."
The Boxer Rebellion, the British alternative rock band pronounced by NME Magazine as "This band would change your life," will perform for Istanbulites on Thursday, March 15.
Şafak Özkütle's project Oceanvs Orientalis, making an impressive entrance to the world of electronic music with his unique productions and remixes, will take the stage on March 16 with his tribal rhythms. Oceanvs Orientalis, which got credits at Burning Man in Maya Hearts and Cappadox performances with İlhan Erşahin, offers a wide musical range inspired and transformed by music history.
Turkish jazz musician Elif Çağlar, with her new album accompanied by Çağrı Sertel on the piano, Volkan Hürsever on the contrabass, and Ediz Hafızoğlu on the drums, will be performing on March 22.
One of the most creative beat-makers of our time, California based DJ and producer TOKiMONSTA, within the scope of their new album "Luna Rouge" tour will be on the Istanbul stage on Saturday, March 23 with their finest blend of instrumental hip-hop, R&B, and 90s pop breezes.
Altın Gün, one of the inspiring names of new age psychedelic rock scene, combining the traditional repertoire with western rock, from Selda Bağcan to Barış Manço and Erkin Koray, will perform on Saturday, March 24. Additionally, Barış K, Grup Ses and Undomondo will be on the stage with their sets.
Pamela will join the stage on Wednesday, March 28 with her new album "Yara," bringing a breath of fresh air to arabesque and Turkish extravaganza.
Last but not the least event of March, Palestinian electronic rock band, drawing attention with a brand-new genre that they call Shamstep, will perform on Friday, March 30. Right after, the music will go on with Parisien duo Guido Minisky and Herve Carvalho's project Acid Arab, reinterpreting Middle Eastern tunes at Midnight Session.