With the theme set as "silence," the fourth Cappadox Festival invites participants to experience day-long music, contemporary art, gastronomy, outdoor events, workshops in the market area and street food in the gorgeous, layered region of Cappadocia.
Taking place June 14-19 this year, the Cappadox music program includes Mulatu Astatka, Duman, Kalben, Tsu !, Nicola Cruz, Christian Löffler (Live), Ala.ni, BaBa ZuLa, Birsen Tezer, Ceylan Ertem, Gaye Su Akyol, Islandman, Flamingods, Feathered Sun, Fontan, Ahmet Aslan, Gigi Masin, Dwarfs of East Agouza, Populous, Chihei Hatakeyama, Dijf Sanders, Cero 39, Yazz Ahmed and many others.
Musicians will perform on stages specially designed for Cappadox in natural settings.
Ala.ni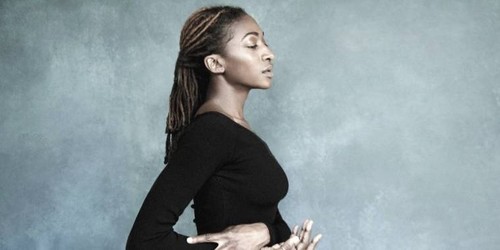 A backing vocalist for Andrea Bocelli, Mary J Bilge and Blur, British artist Ala.ni takes the stage at Uçhisar Farm House on June 15, Friday. Showing off her talent with "Over the Rainbow" she sang at the age of three and later became popular with her golden voice on "Later... with Jools Holland." The artist takes music fans to the '40s and '50s. More than 2.5 million users listened to her debut album "Spring, Summer, Autumn and Winter," which tell the story of her real lost love, on digital platforms.
Dijf Sanders
Multi-instrumentalist, traveler and producer, Dave "Dijf" Sanders from Ghent will be at Bezirhane on Friday, June 15. Inspired by distant lands, he creates surprising, extraordinary projects. Discovering blurry borders between electronica, jazz and psychedelic tunes, Dijf released his latest album "JAVA" in 2017.
Named after an Indonesian island between Sumatra and Bali, the album takes music lovers on a modern journey from the smallest towns of the island to cities. The album consists of nine songs combining the traditions of Java with everyday life in the town center and countryside, the fertile nature of the island with jazz touches.
Populous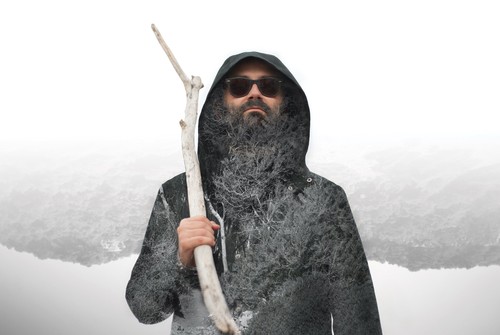 Italian producer Andrea Mangia from Lecce, a.k.a. Populous, will take the stage at Perili Ozanlar Vadisi (Haunted Poet's Valley) on Friday, June 15. Combining warm analog sounds with digital sounds in genres such as soul and hip-hop inspiring him, Populous started his musical journey in 2003 with "Quipo."
Inspired by Lecce's reggae/hip-hop scene, the artist made his name in the global music scene with the albums "Queue For Love" and then "Drawn in Basic." With his boundless musical attitude, the artist draws admiration from music fans, and he released "Night Safari," which he describes as the "concrete form of a dream" in 2014. Following this album, he recorded "Azulejos" in Lisbon with just a small MIDI keyboard, microphone and a laptop, accompanied by Nina Miranda, Ela Minus and Riva.
Cero39
The Colombian band harming Latin pop culture and Caribbean music, Cero39 will be on the second stage at Haunted Poets Valley on Friday June 15. The team has been working on Caribbean-inspired styles like indie reggaeton, hip hop, champeta and dembow since 2012. After a two-year Colombian tour, the band entered the studio in 2011 and released "Montate en el viaje" in 2012. Performing at numerous festivals in North America, Cero39 collaborated with Kid Watusi and Victor C. for their latest album released in 2014.
Feathered Sun
Feathered Sun, featuring Nu, jO.K.e, Raz Ohara, Chris Schwarzwaelder, Iannis Ritter ve Acid Pauli, a group of friends who have known each other for many years, perform on June 16, the last concert of the day, at Haunted Poets Valley on the second stage. The team spends all their time together and celebrates their moment in time as Feathered Sun. Feathered Sun became one of the leading names in the techno and electronic music scene and continues to expand its audience with live performances.
Nicola Cruz
Modernizing and incorporating ancient mythology and folkloric themes, Nicola Cruz will be at Haunted Poets Valley on June 17. The South American producer, who combines different structures and contrasts, is deemed as the core of Multi Culti and uses his country's Ecuadorian tunes and Latin rhythms to shape his music. Collaborating with Nicolas Jaar in 2012 and releasing "with Cantos de Vision" in 2017, Cruz offers a fresh breath to 21st century music with folkloric tunes of South America. With unforgettable live performances at many festivals, Cruz is deemed one the most promising new general music producers.
Jazz legend at Cappadox 2018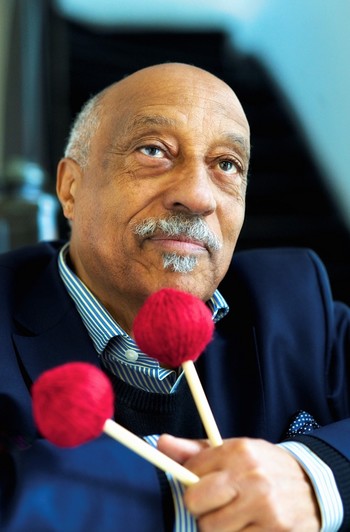 One of the living legends of jazz, Mulatu Astatke, will perform in Cappadocia on June 15. The first African musician to graduate from the Berklee College of Music, Astatke combines jazz from the 1960s and traditional Ethiopian music with Latin, reggae and afro-funk melodies.
Reaching a new generation with the music of Jim Jarmusch's "Broken Flowers," Astatke has expanded his fan base beyond fusion and jazz fans thanks to names such as Talib Kweli, who arranged and sampled Nicolas Jaar's songs, Kanye West and Damien Marley. Still touring the world, Astatke spends the rest of his time at a music club he opened in Ethiopia and the African Jazz Village, and he also has a radio program, traveling to the depths of Ethio-jazz.
He re-released his album "Addis 1998" recorded with Ethio Stars & Tukul Band after 25 years in 2017. The 75-year-old king of Ethio-jazz, Astatke is at Capadox after performances at the London Barbican Center and Berlin Berghain in 2018.

Gastronomy program

In Cappadox 2018, under the leadership of Mustafa Otar, participants can discover the flavors of Cappadocia with activities such as cooking on an open fire in nature, gourmet tasting, a picnic and a night snack.
At the cooking on an open fire in nature event, participants will experience a rich menu of smoked meats, vegetables cooked under soil for 6 to 8 hours, foods cooked at the correct heat and other delicious food cooked with different styles with the flavor of fire added to the food.
Gourmet tasting, which proves the perfect harmony of Cappadocia's characteristic grapes with Turkish cheese will take place with gourmet food critic Levon Bağış and food culture researcher and author Nilhan Aras. In addition, the picnic, which was organized in previous years and the night snack, organized for the first time this year, are included in the program.

Outdoor programs

There is an outdoor program full of silent walks, valley walks, valley runs, cycling tours in different categories according to levels of difficulty, yoga and meditation events at Cappadox this year. Participants will witness the challenging conditions and charming atmosphere of the region at different times of the day with these outdoor activities.
Another experience added to the Cappadox program this year is silent cinema and night watch. With silent cinema, Cappadox participants will watch movies in the unique nature of Cappadocia and with night watch they will watch the night skies from midnight to the first light of day together with expert astronomers' guidance, and welcome the day with a sunrise concert.