Bodrum Music Festival, which is held for the 14th time this year, will meet with music lovers from Aug. 4 to Aug. 8. The festival this year will host many famous artists from Turkey and the world.
Speaking at the introduction meeting of the festival held at founding supporter Doğuş Holding, Group CEO, Hüsnü Akhan, pointed out that art is a universal language and a bridge that connects societies.
Touching on the purpose of the festival Akhan said, "Today, many cities around the world, such as Montreal, Montreux, Salzburg, San Remo and New Orleans, are renowned for their music festivals. We want to turn Bodrum into a music destination with its nature, hotels, restaurants and locals. We believe that Bodrum has the potential to become a brand city that welcomes artists and listeners from all over the world, and we will continue to work on this path."
Akhan underlined that young artists are widely included in this year's line-up and that it will be a year where young talents will be discovered. "We will meet prominent artists of tomorrow with the music lovers this year. In addition, we will donate our income from the festival to Bodrum Health Foundation and Tohum Autism Foundation," added Akhan.
The income from the concert of renowned pianist, who will perform on the last day of the festival, Gülsin Onay will be donated to International Gümüşlük Classical Music Festival."
The CEO of Turkcell, which is the stage sponsor of the festival, Kaan Terzioğlu noted that the criteria of becoming a success in this changing world is "branding" and that just like Istanbul, Bodrum is one of the most important brands of Turkey. Noting that, as the first digital operator in the world, they have started creating brands three and a half years ago, Terzioğlu stated that one of these brands, fizy has become the largest music platform in Turkey with 9 million users and more than 4 billion songs listened in a year. "A Turkish citizen listens to music for 24 minutes a day listening on average and I think Bodrum Music Festival is a great chance for enjoying Turkish music and music journey in Turkey with fizy."
FESTIVAL IN SIX LOCATIONS
The art consultant of Bodrum Music Festival, Tuğçe Tez said that one of the main aims of the festival is to bring together new names and projects that excite and create curiosity in the audience.
She noted that there will be many firsts in this year's festival program. Tez added that like last year, a special collection from "Sanata Bir Yer" ("A Place for Art") works will be displayed at various festival venues. This year, as a reflection of Ara Güler Museum, which is planned to be opened at bomontiada in the second half of 2018, a Bodrum themed photo exhibition from Ara Güler Archive and Ara Güler Research Center will be presented at The Marmara Bodrum within the scope of Bodrum Music Festival.
ABOUT THE FESTIVAL PROGRAM
Some 600 people take part in this festival, with the second largest open-air stage established in Turkey.
Along with Gülsin Onay, Murat Karahan, Christina Pluhar, Lauren Fagan, Alina Pogostkina, Vikingur Olafsson and Avi Avital, virtuosos including Sevil Ulucan, Hillel Zori, İbrahim Yazıcı, Erman Türkili, Çağ Erçağ, Gülru Ensari, Dorukhan Doruk, Camille Thomas and Veriko Tchumburidze will meet with the festival audiences for five days.
The festival will host groups such as L'Arpeggiata and Christiana Pluhar, Olten Quartet and Ludwig Orchestra.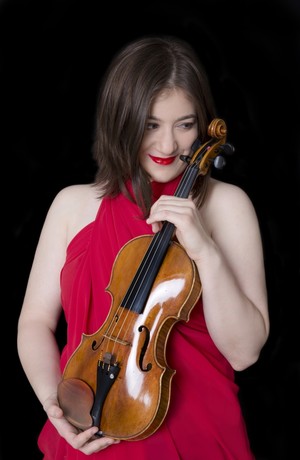 The opening ceremony of the festival will be held at D-Marin Turgutreis Turkcell Stage with Rengim Gökmen's Presidential Symphony Orchestra, soprano Lauren Fagan and tenor Murat Karahan.
Harpist Christina Pluhar and her band L'Arpeggiata will also perform at D-Marin Turgutreis Turkcell Stage on Aug. 6 with melodies from Italy, Spain, Greece, Turkey and Macedonia.
The Ludwig orchestra, a Grammy winner with their first CD "Crazy Girl Crazy" with Barbara Hannigan will perform at the D-Marin Turgutreis Turkcell Stage on Aug. 7. Amsterdam-based music collective is formed of expert artists who worked in world-renowned orchestras of the Netherlands.
Violin virtuoso Alina Pogostkina will perform at the orchestra concert led by Ariel Zuckermann.
MORNING AND SUNSET CONCERTS
Within the scope of the 14th Bodrum Music Festival, the morning concerts to take place at Şevket Sabancı Park on Aug. 5 and 6 at 07:00 p.m. will welcome the successful young artists who joined Gümüşlük Festival Academy's master classes.
Sevil Ulucan, a violin virtuoso, and Hillel Zori, a violinist, will perform at the D-Marin Turgutreis Amphitheater fizy Stage at 7:00 p.m. every day from Aug. 5 to Aug. 8, and will play classics from Ravel, Bartok and Halvorsen on this first sunset concert.
The second Sunset concert will welcome violinist Erman Türkili, cellist Çağ Erçağ and pianist İbrahim Yazıcı. The cello artist Dorukhan Doruk and Gülru Ensari, Veriko Çumburidze, Camille Thomas and Gülru Ensari will share the same stage for the third and the last concert.
NIGHT CONCERT
The Festival's Night Concerts will start with "Autumn Songs," which will take place on Aug. 6.
The "Autumn Songs" album containing compositions of poems by famous poets including Nazım Hikmet, Can Yücel, Cemal Süreya, Ece Ayhan, Behçet Aysan, Ahmed Arif and Atilla İlhan and the songs will be performed by Güvenç Dağüstün, Ece Dağıstan, Volkan Hürsever, Ediz Hafızoğlu, Gürtuğ Gök, Derya Türkan and Hakan Güngör.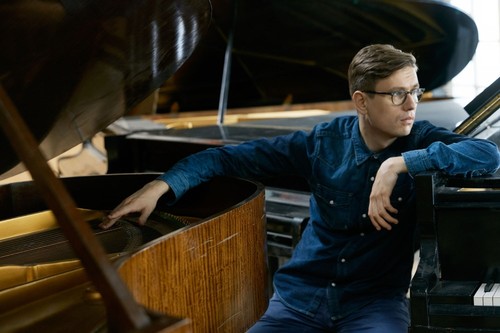 Vikingur Olafsson photographed by Ari Magg.
In the third Night Concert, a selection from Vikingur Olafsson's "Philip Glass: Piano Works" album, composed for the 80th birthday of 20th-century composer Philip Glass will be presented to the audiences on Aug. 8 at the Marmara Bodrum.
The "A Bodrum Story" events, held for the first time last year under the guidance of Saffet Emre Tonguç, will continue with talks and stories about classical music in historical locations of Bodrum. An event will take place on the excavation site at Bodrum Mausoleion Monument Museum on Aug. 6 and 7.
MUSIC IN CINEMA
Movies "Sound of Water," "England is Mine," "The Darkest Hour" and "Autumn Sonata" will be screened every night at 11:00 from Aug. 5 to Aug. 8 at Cinemarine at D-Marin Turgutreis within the scope of "Music in Cinema" screenings.
Bodrum Music Festival is also collaborating with Istanbul Music Festival this year and will offer a multi-disciplinary project called "On the Road" with pianist Gülsin Onay and film director Murathan Özbek.
Onay, who is known for introducing Ahmed Adnan Saygun's works to the world and is known for her international music career and who performed with some of the most important orchestras and conductors in the world, will receive the "Honorary Award."