The Akbank Jazz Festival has supported the arts and artists since its very beginning and is getting prepared to transform the city into the jazz mood for the 28th time with a rich program containing brand new rhythms and colors. The festival will be held from Oct. 17 to Oct. 28 and important representatives of jazz music such as Jamie Cullum, Till Brönner Septet, The Bad Plus, the Avishai Cohen Quartet and Tarkovsky Quartet will take the stage.
The 28th Akbank Jazz Festival is going to excite the jazz lovers for 12 days in a total of 11 categories with Jazz Hour, Jazz in High Schools, Jazz in Campus and Workshops, along with seven main themes: Respect to Masters, Specific to Festival, British Landing in Jazz, Strong Breathes, Jazz and Beyond, Magic Hands and French Wind.
Here is a selection of highlights from the festival program:
ISLANDMAN & GUESTS
The Islandman trio, consisting of Tolga Böyük on electronics and string instruments, Erdem Başer on guitars and effects, and Eralp Güven on percussions blends the Anatolian psychedelic music culture with the articulated music of today's modern equipment and electronic music feel. Having performed together for many years, Islandman made their main debut with the single they released in the 2016-2017 season. One of their best known works, "Ağıt" was discovered by Danish record label Music for Dreams and the band's first LP "Rest in Space" followed shortly thereafter. The album debuted at No. 1 on platforms like Juno Records the very first week. The band invites their musician friends with whom they love coming together in recording sessions to the Akbank Jazz Festival stage for a special concert on Oct. 26.
EZRA COLLECTIVE
Blending afrobeat, reggae, jazz and hip-hop with a distinctly London spirit, Ezra Collective brings an almost surreal feeling to their music. A product of London's essential cultural pluralism and ever-shifting musical zeitgeist, this marvelous five-piece band combines surrounding inspiration with strong inventiveness.
Since emerging into the scene in 2012 by winning the Yamaha Jazz Experience Competition, Ezra Collective has played on numerous stages around London and beyond, including the Royal Albert Hall. Benefiting from London's vast environment of online music broadcast opportunities they have become the pioneers of the new-wave of UK jazz music. In 2017, Gilles Peterson presented them with the award for Best Jazz Album for "Juan Pablo: The Philosopher" at Worldwide Awards. Being one of the most exciting guests of Akbank Jazz Festival this year, the strength of their partnership will shine in Istanbul on Oct. 25.
NUBYA GARCIA
The much-lauded saxophonist, composer and bandleader Nubya Garcia released her new EP "When We Are" in March 2018, nearly one year after her critically-acclaimed first solo project Nubya's 5ive. Experiencing an exciting new chapter with When We Are, championed by the likes of Gilles Peterson and Jazz FM, one of UK's leading instrumentalists, Nubya Garcia will now bring her mesmerizing tunes to the Akbank Jazz Festival stage, providing the audience a new perception of what jazz can be. Alongside her releases, Garcia has a burgeoning reputation as a DJ and this reflects on her music as the energy of the club-nights that shaped her formative years. Nubya Garcia will meet Istanbul music lovers on Oct. 23.
TILL BRÖNNER
A dedicated musician and regular performer on the great world stages such as Carnegie Hall in New York and the Blue Note Jazz Club in Tokyo, Till Brönner is referred to as the "German Chet Baker." In 2015 he was invited to the International Jazz Day in Paris, an initiative which originates with Herbie Hancock, where he performed among the stars of contemporary jazz. He was also present at the International Jazz Day 2016 event where he played for Barack Obama at the White House with Herbie Hancock, Sting, Aretha Franklin, Diana Krall, Al Jarreau, Hugh Masekela, Buddy Guy and Chick Corea, to name but a few. Brönner frequently goes on tour with his ensembles and for this concert at Akbank Jazz Festival, he will join forces with his septet, in support of his last album The Good Life on Oct. 18.
AVISHAI COHEN QUARTET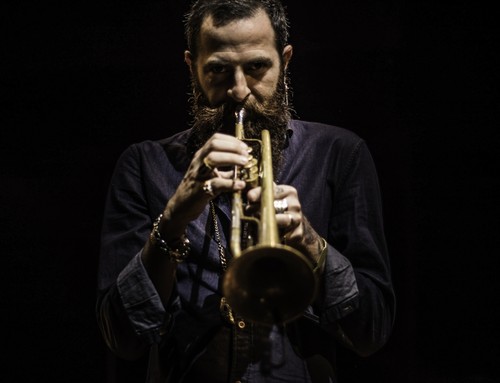 Avishai Cohen, the pure-toned trumpeter, is one of the most remarkable jazz musicians on the contemporary scene. His search for meaning in music and the energy he puts into bringing the bass under the spotlight has brought him many international awards and global recognition. In 2016, the master trumpeter was named "Best Foreign Artist" by Jazz Magazine France, while Into the Silence was awarded Best Album of the Year by TSF Jazz. Today, along with his quartet, the trumpeter continues his work with Triveni, a trio with Omer Avital and Nasheet Waits that he has been leading over a decade. A year after his award winning album "Into The Silence," introducing his new album "Cross My Palm With," Avishai Cohen will bring his laudable energy to the Akbank Jazz Festival on Oct. 21.
KONSTRUKT
Formed at the beginning of 2008 in Istanbul, Konstrukt celebrate their 10th anniversary this year. Throughout their musical journey the band has shared stages with many celebrated musicians with the likes of Peter Brötzmann, Joe McPhee, Akira Sakata, Evan Parker, Marshall Allen, Thurston Moore, Keiji Haino, William Parker and Okay Temiz. They also performed at many prestigious international festivals such as Saalfelden Jazz Festival, Konfrontationen Nickelsdorf, Krakow Jazz Autumn, Tusk, Zuma Fest, Jazztopad and Sant'Anna Arresi Jazz Festival After their Copenhagen, London and Newcastle concerts accompanied with Otomo Yoshihide, Konstrukt will continue their 10th year anniversary celebrations with a special program on Oct. 24.
BIXIGA 70
The genre-spanning music of Bixiga 70 that is blurring the boundaries of space and time, is a result of the band's collective genius with members coming from diverse musical backgrounds, all of which have been involved in Sao Paulo's avant-garde pop, jazz, dub scenes. Taking Fela Kuti's Afrika 70 band as a launchpad both in name and spirit, Bixiga 70 offers a brilliant fusion of African and South American rhythms. Just like the band's birthplace, the Bixiga neighborhood of Sao Paulo, Bixiga 70 is also nourished by diversity. Having released three albums to date and achieving significant success with each one, this 10-piece dynamic set, shared the stage with major names like Jungle By Night, Woima Collective, Tony Allen, Seun Kuti & Egypt 80, Ebo Taylor and Antibalas Afrobeat Orchestra. Bixiga 70 will be at Istanbul stage on Oct. 26.
JAMIE CULLUM
​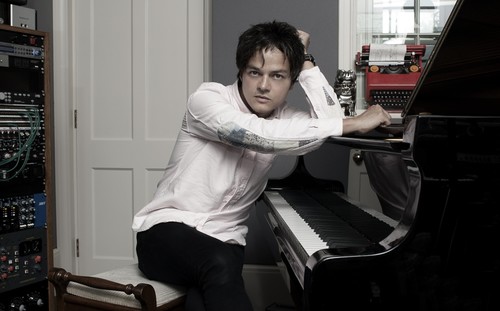 Jamie Cullum, one of the most successful UK jazz artists ever, continues his success story with marvelous consistency ever since the day he first made his mark with the multiplatinum Twentysomething LP, 15 years ago. His jazz-influenced vocals, his versatility to blur musical genres with his unique take on jazz, pop and rock, alongside his talent in songwriting and composing, brought him great acclaim all around the world. He received numerous nominations and won prestigious awards like a Grammy, Golden Globe, Brit and Sony Radio. This autumn, Jamie Cullum will meet the Akbank Jazz Festival audience once again on Oct. 23.
OMER AVITAL QANTAR
A virtuoso practitioner of bass, visionary composer and musical thinker, Omer Avital creates gorgeous melodies by blending North African grooves with the inspiration coming from his Yemeni and Moroccan roots. Now with his new quintet Qantar, which was created in Brooklyn bearing a great deal of love and friendship, he has finally found his dream quintet. Since 2016 through rehearsals and gigs, the members of this quintet were playing his compositions better than ever and the performances were emerging deeper and richer. They perform not only the new works that they developed together, but also the older pieces from Omer's back catalog of over 100 compositions. Soon after releasing their new album Qantar, which was named after the quintet, this marvelous quintet will take stage at Akbank Jazz Festival on Oct. 24.
SHINYA FUKUMORI TRIO
The lyrical and dreamy sound of the Shinya Fukumori Trio engenders unique senses of tranquility in the minds of their listeners. Drummer-leader Shinya Fukumori, also the principal composer for the Munich-based Japanese-French-German trio is an imaginative melodist at several levels, and the attention which distinguishes his drumming is also reflected in the color-fields of his free-floating ballads. The spaciousness of the music leaves room for expression for tenorist Matthieu Bordenave and pianist Walter Lang. Together, the band has released their first album "For 2 Akis" this year as something new and fresh. One of the most romantic nights of the festival is waiting for the audience on Oct. 17.
TARKOVSKY QUARTET
With piano, violoncello, soprano saxophone, accordion, all speaking an associative dream-language, Tarkovsky Quartet pays tribute to the genius of Russian filmmaker Andrei Tarkovsky. This visual aesthetic of sound has become more obvious since the group's third album "Nuit Blanche," released in 2016. In this album, pieces variously composed by François Couturier, or created in the moment by Couturier, cellist Anja Lecher, saxophonist Jean-Marc Larche and accordionist Jean-Louis Matinier, explore the texture of dreams and memory and continue to make oblique reference to Tarkovsky. Whether playing improvised chamber music, modern composition or baroque music, the creative originality of the Tarkovsky Quartet shines through. Akbank Jazz Festival invites Istanbulites to share the unique energy and deep imagination of Tarkovsky Quartet on Oct. 22.
AN INSPIRATION FOR THEATER
With more than 30 plays to his credit and being honored with many awards, Koffi Kwahule remains today one of the most widely performed African drama writers at the international level. While the works of Kwahule, often decorated with musical notes, make the audience journey into a strange and an original world, a serenity reminiscent of jazz gives the works their musical tone. Jazz accompanying and enriching Kwahule's theater works, also adds an irregular rhythm to the progress of his texts. Known globally for his well-toured works "Brasserie," "Big Shoot," "Blue-S-Cat" and preparing to stage "L'odeur des arbres," Kwahule will discuss the influence of jazz on his writing in light of the relationship between these two artistic disciplines on Oct. 22.