The 19th season of İş Sanat, which aims to bring art lovers together with innovative and original projects, will open on Nov. 8. The opening concert will be performed by the Presidential Symphony Orchestra under the baton of Anu Tali, as well as Emir Kemancı and Gamze Erengönül, two young singers of İş Sanat's "Shining Stars" series.
Speaking at the opening's press gathering, İş Sanat General Manager Zuhal Üreten said they feel the excitement of the first day each season and they make major cultural contributions to a number of areas, from music to the plastic arts and from museology to archaeological studies.
Presenting the details of the new season's program, Art Director Defne Turaç stated that they have brought together valuable local artists, world-famous foreign artists and orchestras.
Tickets for İş Sanat concerts will be available starting on Oct. 8.
New season's program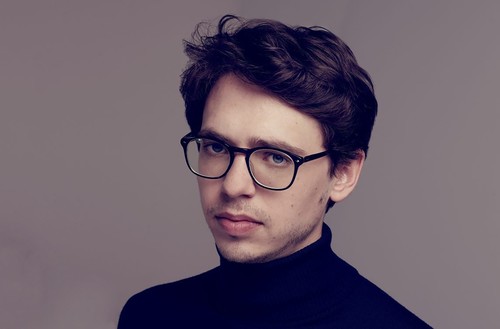 The award-winning French pianist Lucas Debargue, one of the young stars of classical music, will meet with the audience on Nov. 20, accompanied by the Basel Chamber Orchestra, one of the world's best chamber ensembles.
Gabriela Montero, who has made a name for herself both her interpretations and ability to improvise, will be accompanied by the Scottish Ensemble, the U.K.'s first professional string orchestra, on Nov. 30. Renaud Capuçon, one of the most distinguished violinists, will perform on Dec. 14 accompanied by Wiener Concert-Verein chamber orchestra, which marks the 30th year of inception, under Philippe Morard.
Mandolin player Avi Avital will perform a concert with Cappella Gabetta on Jan. 9. Also, Magdalena Kozena and The Orchestra of the Age of Enlightenment will meet with art lovers on Feb. 9 in İş Sanat's new season. Shen-Yang, L'Arpeggiata, Celine Scheen, Garrik Ohlsson and Boston Symphony Chamber Players will meet with classic music lovers.
As part of the jazz series, Istanbul's music lovers can go to Sarah McKenzie's concert on Dec. 4 and Arturo Sandoval's concert on Feb. 27. Famous singers and ensembles such as Ariadna Castellanos, The Tiger Lillies, Francesca Gagnon, Rene Dupere, Semplice Quartet, Sabri Tuluğ Tırpan, Tanini Trio, Melihat Gülses and Derya Türkan will also take the stage in the new season.