The "Women of the Sun," which hosted powerful female representatives of protest music for the first time in 2016, is coming back this month. As part of the series, Kalben, Nabihah Iqbal, Kim Ki O, Karsu and Nilüfer Yanya will perform at Babylon.
Kalben was introduced to music with a keyboard that her mother bought her when she was just 8 and six years later, she held her first guitar. She will be at Babylon on the night of Dec. 6, as part of the Fizy concerts. Kalben performed for the first time at Sofar Sounds Istanbul in 2014, and her performance of the song titled "Sadece" ("Only") became the most-watched Sofar Sounds video. Kalben, who is also a writer, has a children's book series titled "Lulu'nun Maceraları" ("Lulu's Adventures"). The successful singer became one of the most-listened-to artists in Turkey with her second album "Sonsuza Kadar" ("Forever") in 2018.
London-based producer Nabihah Iqbal will take the stage at Babylon on the night of Dec. 8, with her electro-pop sound combining psychedelic synths and post-punk rhythms. Following Nabihah Iqbal's live performance, the Istanbul-based synth-pop duo Kim Ki O will continue the night and take the DJ booth.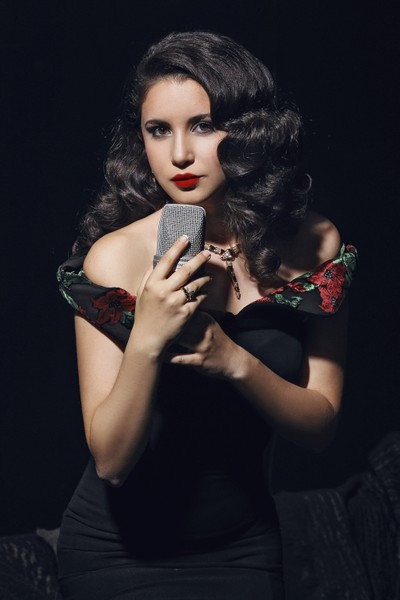 Karsu will take the Babylon stage on the night of Dec. 16.
British music producer of Asian origin, Nabihah Iqbal, formerly known as "Throwing Shade," released her EP titled "Mystic Places" in 2013. It was the result of her experimental works with simple music equipment after studying ethnomusicology.
Two years later, she recorded her EP, "House of Silk," with the label Ninja Tune. Her debut album "Weight of the Heart," in which she dealt with everything – from playing all the instruments, including keyboard, synth, drum and guitar, and songwriting – hit the stands in 2017.
After a musical collaboration with the Tate Modern, Tate Britain and the Institute of Contemporary Arts, she took place in the retrospective exhibition titled "Basquiat" in London's Barbican Centre in 2017. She has hosted a radio program on London radio NTS since 2013 and shared music from different regions of the world. Blending jazz, blues, soul, fun and Turkish music, Karsu will take the Babylon stage on the night of Dec. 16. Releasing her first studio album "Confession" in 2012, Karsu made an impression with her stage performance around the world – including New York Carnegie Hall and North Sea Jazz Festival, as well as in Europe and Turkey.
Assuming the roles of vocalist, pianist, songwriter, composer and arranger with her authentic music style, she draws attention with her comments on Turkish songs and her own compositions. The artist, who shared her third album "Colors" with her listeners, was the first Turkish artist who won Edison Jazz/World award, the most prestigious music prize in the Netherlands, in 2016.
With her 2018 project in which she told the story of Ahmet Ertegün, the founder of Atlantic Records, she was widely praised by music critics and listeners.
Turkey's Nilüfer Yanya will be a guest at Babylon on March 28. Continuing the breakout she had with "Small Crimes" and "Keep on Calling" with "Baby Luv," Yanya moved up quickly after sharing the same stage with famous artists including The xx, Broken Social Scene and Mitski.
Having built up a large fan following quickly, the young musician was praised by many important musical platforms as well as The Guardian, Pitchfork, The FADER, i-D, Noisey, Nylon and BBC 6 Music. While receiving piano and cello lessons, she was impressed by The Pixies, The Libertines and The Strokes, and then she moved to the guitar.
She says she is inspired by her contemporaries, like Nina Simone, Jeff Buckley and Connan Mockasin. The 23-year-old artist manages to bring together soul and indie pop with her guitar and soft vocals.
Explaining that she writes songs anywhere and everywhere, Nilüfer Yanya shares her experiences with the world through music, whether it be writing about her stolen bike or something her past relationships.
She released her "Thanks 4 Nothing" EP in January 2014 and shared her single "Heavyweight Champion of the Year," which is the harbinger of a new album, recently.
Tickets for the event can be bought through Mobilet iOS and Android applications or from the Mobilet website. You can also get them in person by visiting the box office at Babylon.