Prime Minister Ahmet Davutoğlu laid carnation flowers at the scene of the Ankara bombing on Tuesday morning and proceeded to examine the area.
The prime minister visited the area of the bombing and offered his prayers for the victims of the bombing. Davutoğlu's visit was not scheduled in his official program.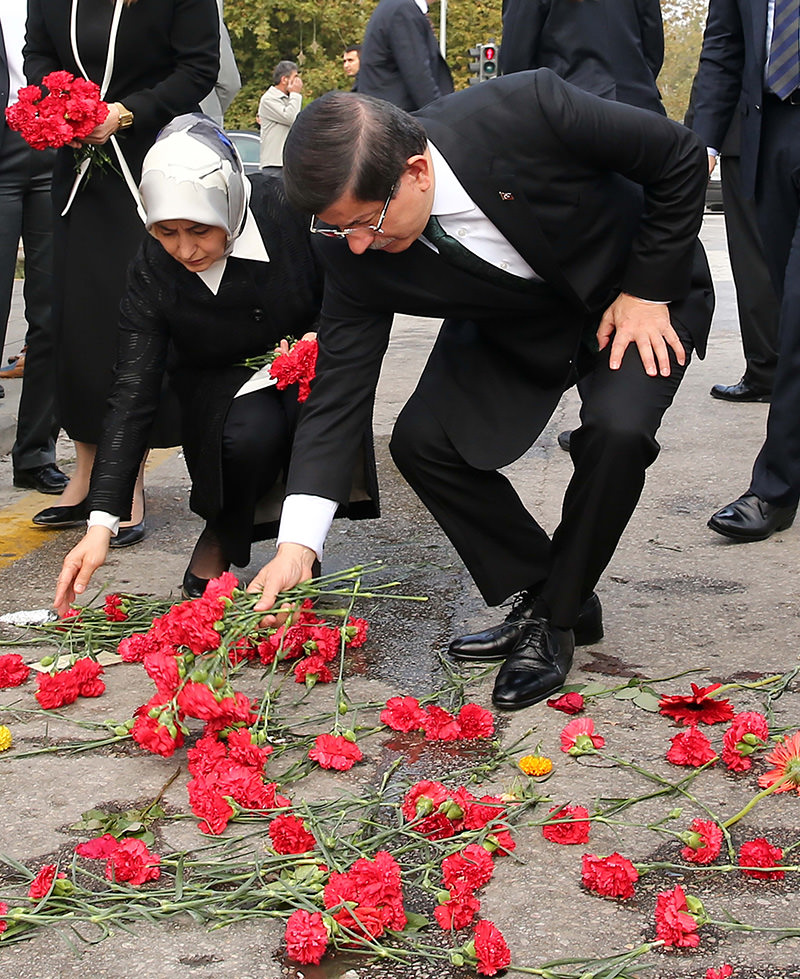 The prime minister was also accompanied to the scene of the bombing by his wife Sare Davutoğlu, Deputy PMs Yalçın Akdoğan and Cevdet Yılmaz, AK Party Group Deputy Chairman Mahir Ünal, and AK Party Vice Chairman Ömer Çelik.
The twin suicide bombings near Ankara's main train station on Saturday left at least 97 people dead and more than 200 injured.
The blasts have shaken Turkey as the country faces a general election re-run on Nov. 1, counterterrorism operations in the southeast and an ongoing civil war on its southern border in Syria.