President Recep Tayyip Erdoğan hosted a dinner in honor of the leaders of the Organization of Islamic Cooperation (OIC) member countries on Wednesday in the historical presidential yacht MV Savarona.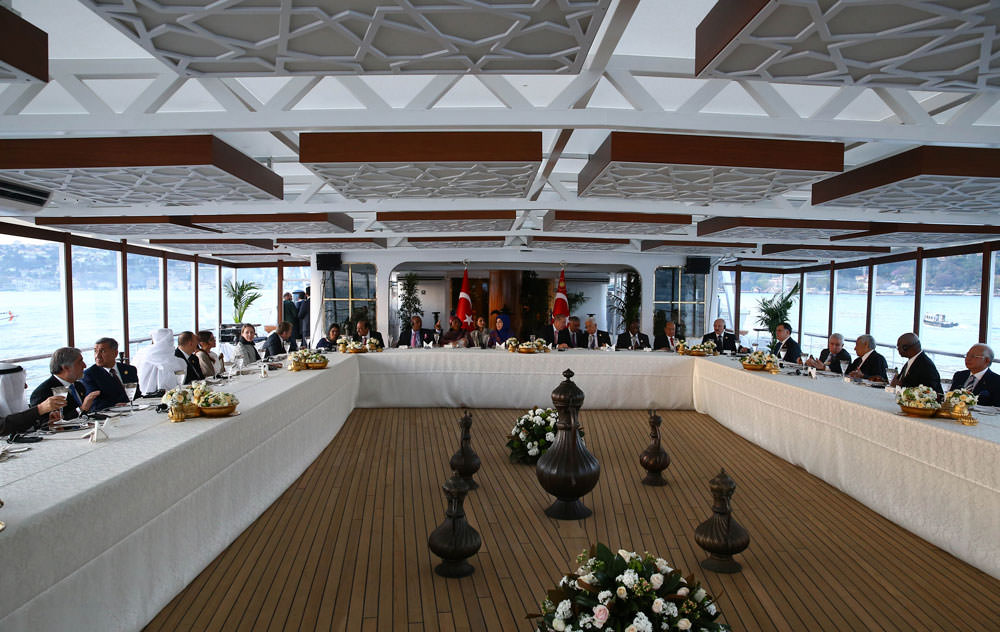 President Erdoğan got aboard the yacht anchored in Istanbul's Kuruçeşme coast with his Azerbaijani counterpart Ilham Aliyev.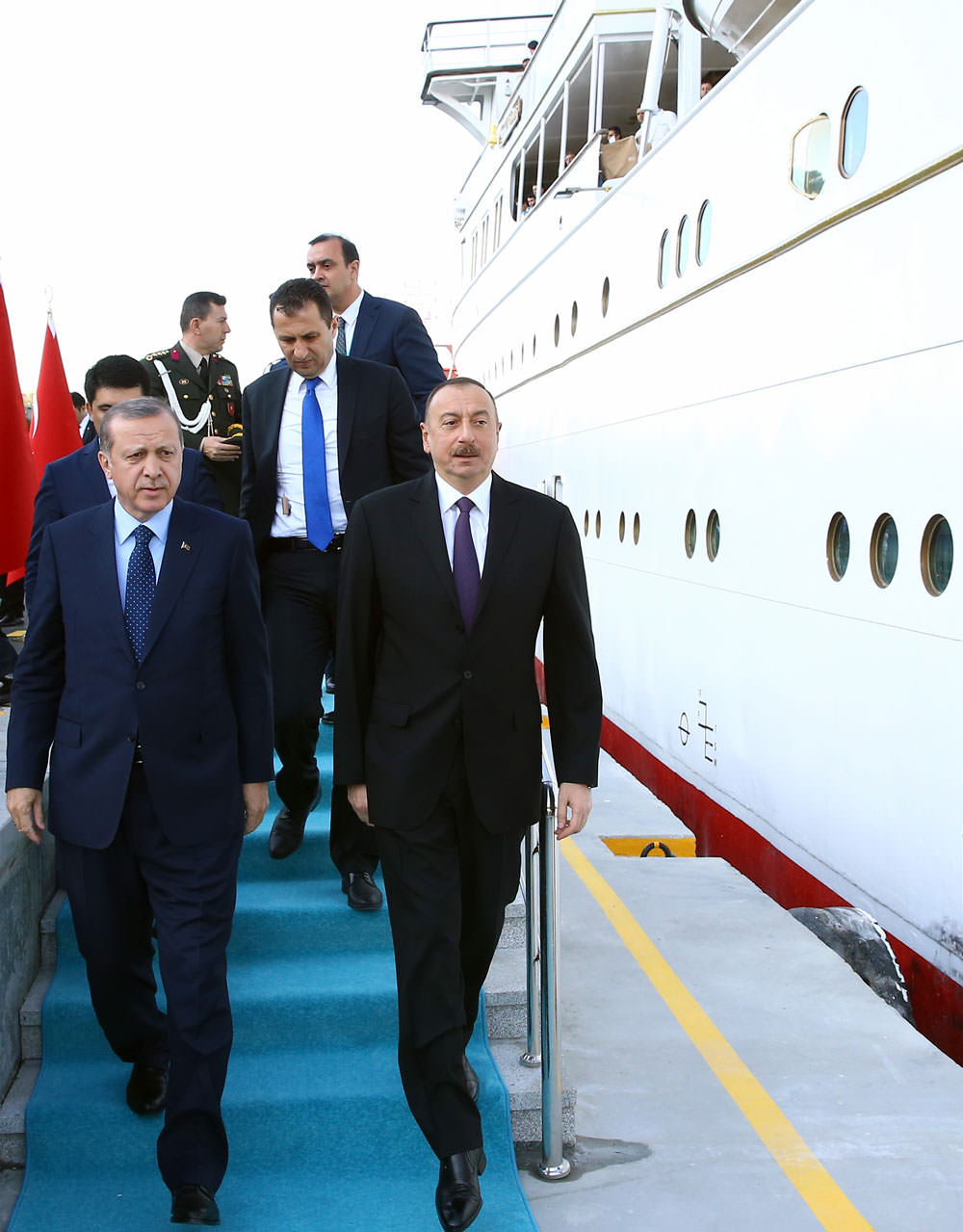 OIC Secretary-General Iyad bin Emin Madani, representatives and heads of Bahraini, Afghan, Malaysian, Cameroonian, Lebanese, Jordanian, Uzbek, Algerian, Qatari, Azerbaijani, Libyan, Bosnian, Belarussian, Yemeni, Ivorian, Pakistani, Guinean and Palestinian delegations joined the dinner.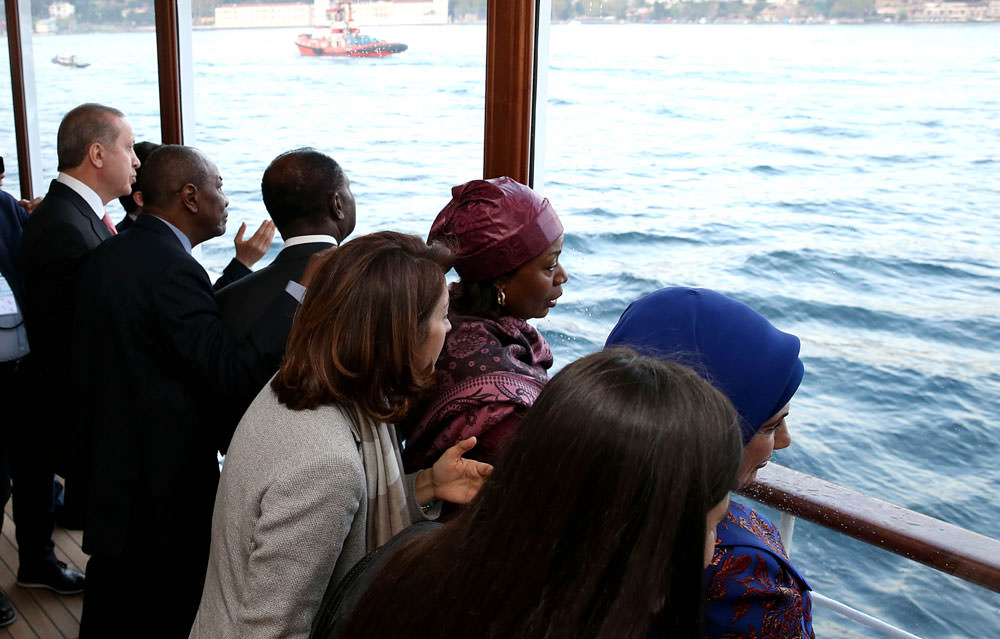 The leaders took a long Bosporus cruise which lasted just over 2 hours.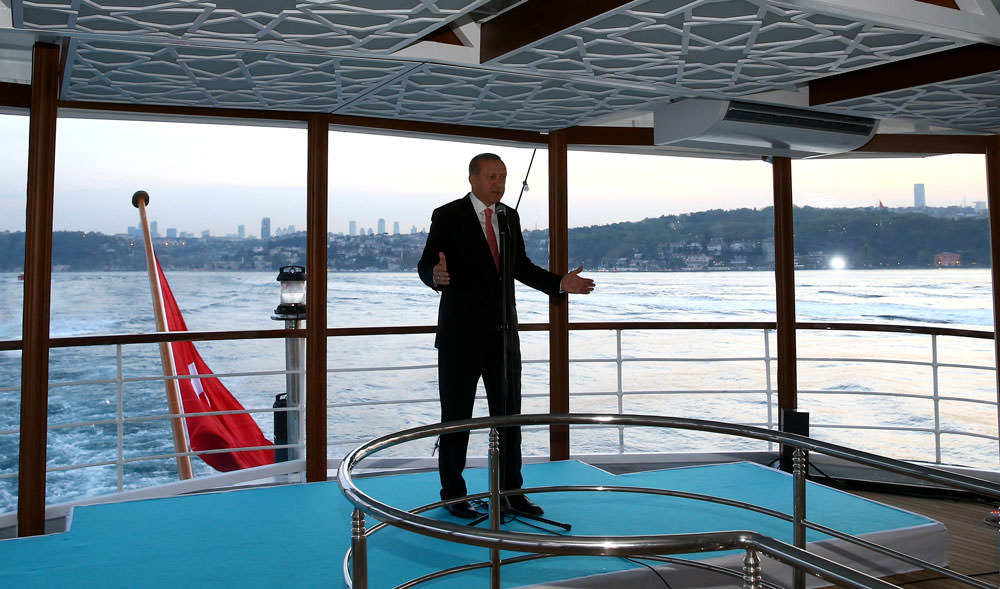 The leaders of the Islamic world will gather Thursday in Istanbul for the 13th session of the Islamic Summit Conference as Muslims around the world call on them to find solutions to many problems that bedevil the ummah, especially the violent wars caused by sectarianism and their dire humanitarian consequences.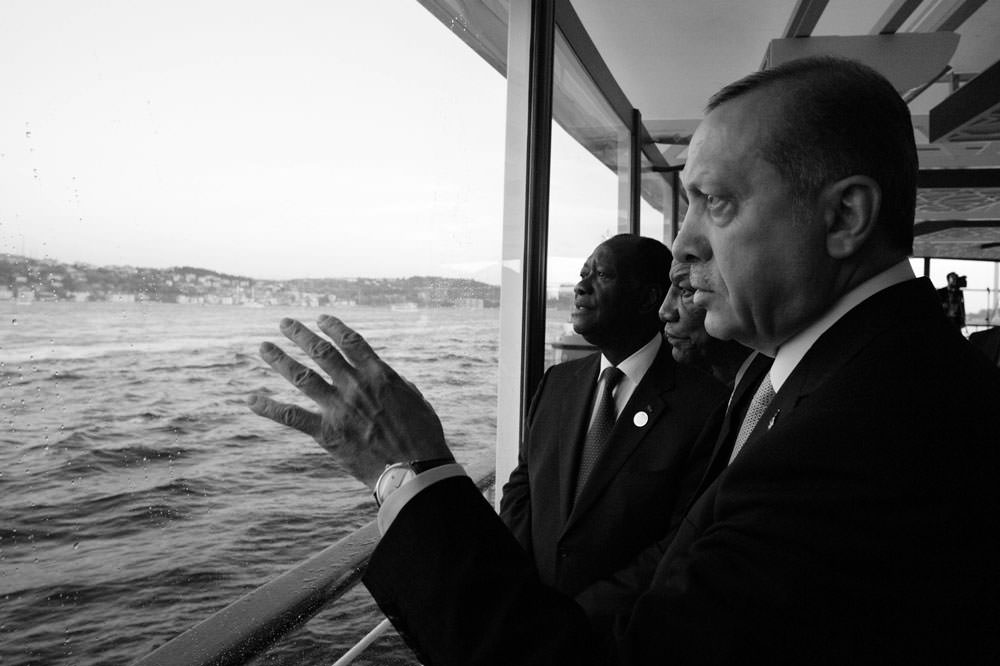 All 57 members of the Organization of Islamic Cooperation (OIC) across four continents sent delegates, with many represented by their heads of state, in this important meeting where President Erdoğan, as the chair of the summit, is expected to set the tone of proceedings to channel the resources of the Islamic world to address the rising threats of Islamophobia and sectarianism, along with resolving the current situations in Syria, Yemen, Libya, Afghanistan, Somalia, Mali, and Armenia's aggression toward Azerbaijan. With this in mind, Turkey chose the summit's theme as 'Unity and Solidarity for Justice and Peace'.