Generations that have come after the 1980 coup have always been regarded as apolitical and measures were taken following the coup aimed to keep people away from politics. This situation was especially relevant for young people who were blamed for years for the chaotic atmosphere that had grasped the country at the time. Yet, this perception of young people is recently fading as the political environment started to welcome youth more and enables them to express themselves politically, which transformed the notion of apolitical youth.
To shed light on the situation of young people in Turkey's politics, Daily Sabah talked with the Istanbul heads of the youth branches of the ruling Justice and Development Party (AK Party), the Republican People's Party (CHP) and the Nationalist Movement Party (MHP). Although each has its distinct ideological stance, all parties say that young people's interest in politics is increasing gradually. Yet, they said it is still not at the desired levels, especially considering the public's demand to see new faces in politics. To further increase youth participation rate in politics, each party's youth branches said that the needs of young people should be met since, as the quality of life gets comfortable, it is easier to get involved in politics.

AK Party: Youth to build Turkey's future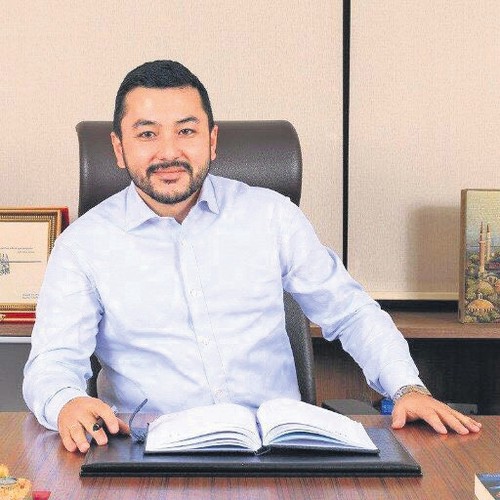 The AK Party youth branch aims to address all young people between the ages of 18 and 30. In Istanbul alone, the youth branch has 400,000 members, which is one-fourth of all AK Party members in the city. According to Taha Ayhan, the head of the AK Party Istanbul youth branch, the same numbers are also relevant for all of Turkey. Approximately 8,000 of these members are actively working in the field. The branch's main aim is to not to leave any blank space regarding youth-related issues. It is a system, as Ayhan said, that can reach every young person in the country. They have a range of activities, including work platforms in universities that are specialized for different university departments, membership campaigns and social activities, such as bicycle tours. Another important activity are youth chairs in which each week an important political figure comes and interacts with young people, answering their questions and demands.
In addition, they also have activities that are specific to election periods. For example, during the April 16 constitutional referendum process, the AK Party Istanbul youth branch sent letters to 2.98 million young people in the city with a WhatsApp contact number for these people to ask questions. "We got approximately 25,000 questions regarding nearly every subject possible, from retirement to election age," Ayhan said, adding that it is their duty to transfer these questions and criticisms to the party's authorities.
"We want young people to build the future of Turkey," Ayhan said, explaining the reason behind why a young person would want to be a part of the AK Party. "Since the 1980s, there has been this misconception of young people becoming apolitical. In the July 15 coup attempt, we saw that this is not true anymore. Youth are involved in politics and aware of things that are happening around them," Ayhan said.
Regarding young people's participation in politics, Ayhan emphasized that trust is needed to be involved in politics. "The reputation of politics in Turkey should be repaired," he said, adding that having the right to be elected as an 18 year old would increase the participation rate of youth in politics. He said, however, that since the world is changing and social platforms enable people to get more information faster than ever, the interest of the youth in politics has already increased naturally. "Now, they see politics as a means to come up with a solution," he said. "Since 2013, Turkey had lots of breaking points in its political arena. The messages that are given through young people spread in society faster, and since 2013, the youth have always been the main object of these political breaking points," he explained.
The biggest problem among young people in Turkey, according to Ayhan, is unemployment. "One of the reasons behind this is the failure to hit the mark when it comes to educational preferences." Ayhan said.
In terms of young people's participation in the youth branch, Ayhan said that they do whatever it takes to raise interest in politics, including having a sub-branch that consists only of young women in case they prefer to work in an environment without men. The percentage of women in the branch, however, is still only around 17 percent, which, according to Ayhan, is quite far from the desired percentage.
CHP: Youth in politics have new momentum since the 2010s
​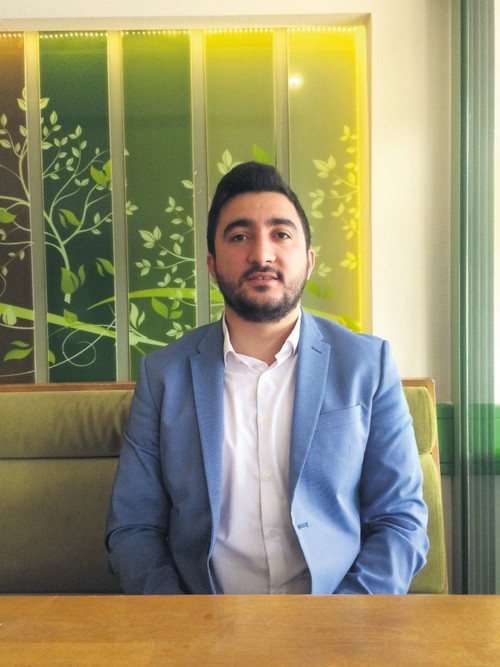 Similar to the AK Party, the CHP youth branch also consists of young people between the ages of 18 and 30. They come through elections held every two years. Their main duty, as Kenan Otlu, the head of the CHP Istanbul youth branch, said, is to pursue activities that address the youth as well as train future staff for the party. They also analyze the problems of young people and develop party policies to solve these problems. In addition, they have political education programs as well as activities to raise national consciousness among the youth such as travel programs to areas with historical and national importance. They are also quite active in universities.
"Our main focus is the '90s generation. This generation has had new momentum since the 2010s. They started to portray a political stance. They are no longer the so-called apolitical generation that emerged after the 1980s. They started to get involved in politics far more than before, not only in the CHP, but in all political parties," Otlu said, adding that the CHP has a youth quota that makes it obligatory to have at least 10 percent of the party organization consist of young people. Thanks to this quota, he said the participation rate of young people in the party has increased, and he anticipates that it will continue to increase in the future.
According to Otlu, the main reason behind young people's hesitation to get involved in politics is their inability to live comfortably. "Youth unemployment is more than 30 percent. Since they cannot afford to live, they do not have the time or means to participate in politics," Otlu said. He also highlighted that without meeting the demands of young people, they cannot be expected to participate in politics. "The main problem of young people in Turkey is unemployment. Whether they go to university or not, it is not guaranteed that they can find a job, which leads them to be hopeless," Otlu explained. He added that the main reason behind terrorism is this unguaranteed future of the youth. "If a young person thinks that his life is guaranteed, he would not look for other areas. Thus, the state has to provide security and guarantees to its people," Otlu said.
Otlu also mentioned the education system as an area with problems that still need to be solved. "Although the system has its problems, the sudden system changes are also not a solution. Rather than politicians, we think that professionals should take care of any changes to the system," he said.
As far as young women are concerned, Otlu said that they are even more disadvantaged compared to men. "Compared to other political organizations, we think that they are still quite active in the CHP. For example, now, we are in our congress process, and we are happy to see that many young women are also running in the elections," he said.
"Society wants to see new faces in politics and political parties have to fulfill this demand," he said, adding that it is an important step for young people to be given the right to be elected to Parliament at the age of 18.

MHP: Vocational training should be promoted more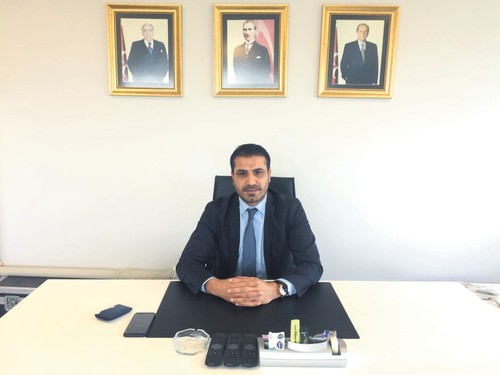 Instead of having a youth branch in the party, the MHP has a quasi-youth branch, the Grey Wolves (Ülkü Ocaklar›). Young people from the age of 13 get together here and get constant education regarding being a Turk, the pride and consciousness of it. According to Serkan Toper, the head of the party's social activities commission, even if someone would not want to be part of a political party, they feel comfortable in the Grey Wolves since it is not officially connected to any political union and is basically a place where youth can come together, socialize and educate themselves. "Half of our organization consists of young people, and most of them come from the Grey Wolves. For example, if there are 75 people in our Istanbul organization, 70 of them are those who were educated in the Grey Wolves."
Regarding participation of young women in politics, Toper said that although the percentage of women in the Grey Wolves is quite high, when it comes to the MHP itself, this percentage decreases since other life struggles prevail over politics, such as career and marriage.
In Toper's opinion, the biggest problem of young people in Turkey is education, followed by unemployment. "People should not be encouraged to go to university blindly. This leads to the emergence of a huge group of unemployment people who have university degrees, which could lead to social trauma," he said, indicating that instead of constantly promoting university education, vocational training courses and schools specialized in vocations should be encouraged.
Topaz also said that although young people in Turkey tend to stay away from politics, they have quite close relations with the MHP, saying that most of the votes the MHP gets are from the youth vote. "I believe that is because of the fact that youth give importance to honesty," he contended.
"Youth should be given a valor-free purpose that they can unite over. Their prejudices over Atatürk should be eradicated," he said, emphasizing that the education system also should be redesigned in accordance with this.
Topaz thinks that although young people should take responsibilities in politics, political parties should also question themselves as to why young people hesitate to shoulder responsibility. "To increase the participation of youth in politics, rhetoric that appeals to youth should be understood, and their basic needs should be met. Besides, they should get a proper education on the motherland, flag, country and religion and learn to love all of these. There should not be a group of young people that are parties of political polarization," he said, adding that instead, there should be youth united by nation and state.
"Now, young people can be elected to Parliament from the age of 18. We support this change. If they can serve in the military at the age of 20, then they should [be able to] represent their country at the age of 18."