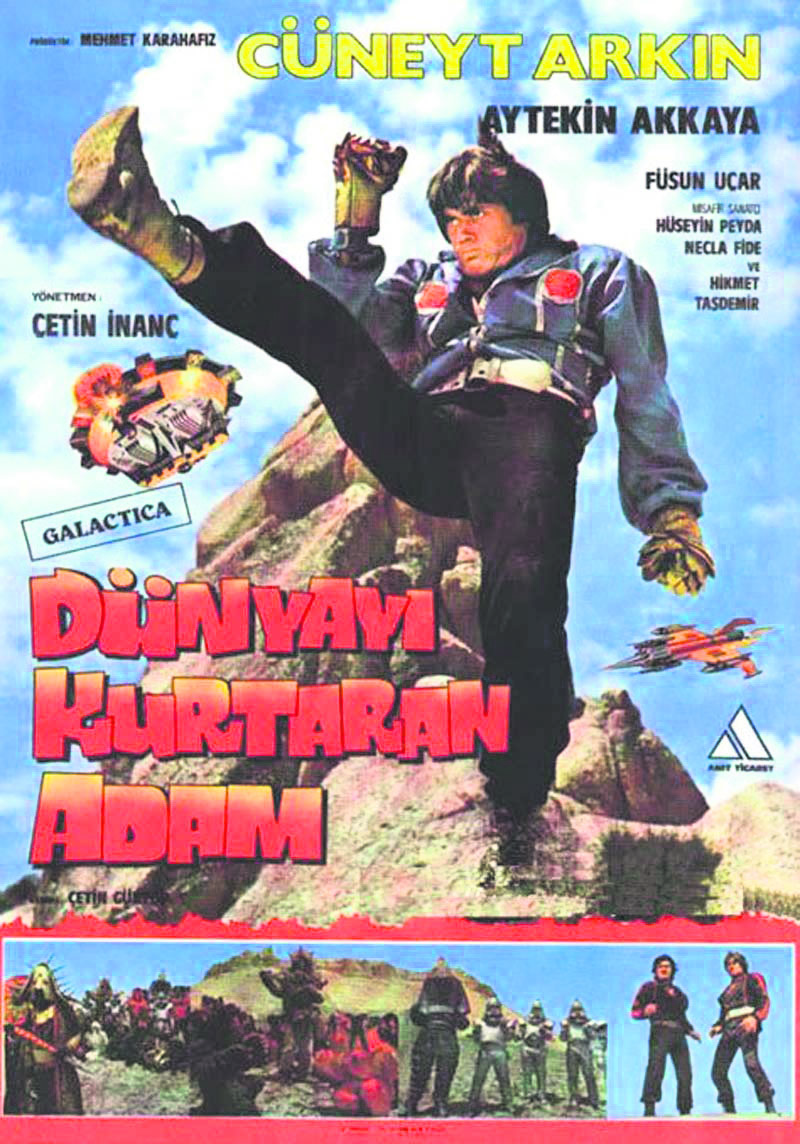 Cüneyt Arkın also has an extraordinary reputation because he starred in the 1982 film "The Man Who Saved the World," which is listed in the best bad films category on the IMDb website.
Heroism is a very common theme in cinema. It is obvious that this has been adopted from fiction, old and new. Though modern fiction sometimes denies the hero, heroism of a newer kind, the sacrifice of the dramatic hero, is at hand in many modern fiction texts.
Not the cinema of every nation, but especially American cinema, entirely depends on the premise of a hero confronted with extremely difficult situations. Whether or not the film script includes physical clashes like war, battles, and fights, the typical Hollywood film presents us a hero or heroine who clashes with powers that are much more powerful than him or her. The script depends on that clash, and generally the hero makes a sacrifice in order to overcome that ill power, or helps others overcome it.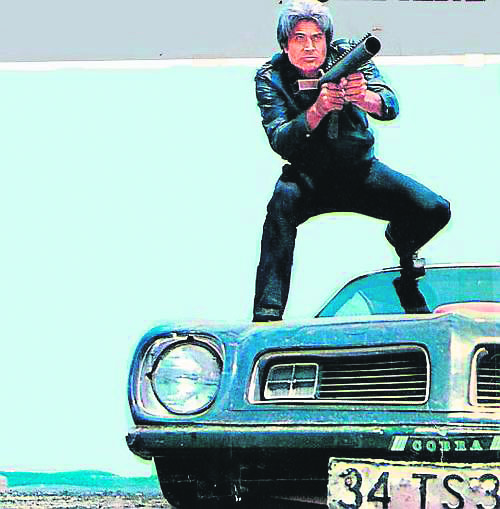 The hero-sacrifice-overcome trio is always effective in filmmaking because it raises catharsis in our minds as we watch the struggle of the hero. We feel ourselves identified with the hero, whatever distance we have with him or her in real life, and this helps us employ our empathy. In the end, we feel purified emotionally through the empathy we pay toward the sacrifice of the hero in the film.
Turkish cinema has followed both the non-heroic international European cinema - and Far Eastern cinema in recent years - and cathartic-heroic Hollywood tradition. However, Turkish film generally refers to the heroic-melodramatic version of Turkish cinema. It is disdained by European cinema lovers most of the time, yet people have always praised Turkish films. The most loved actors and actresses of Turkish cinema have always been remembered by their roles in heroic films.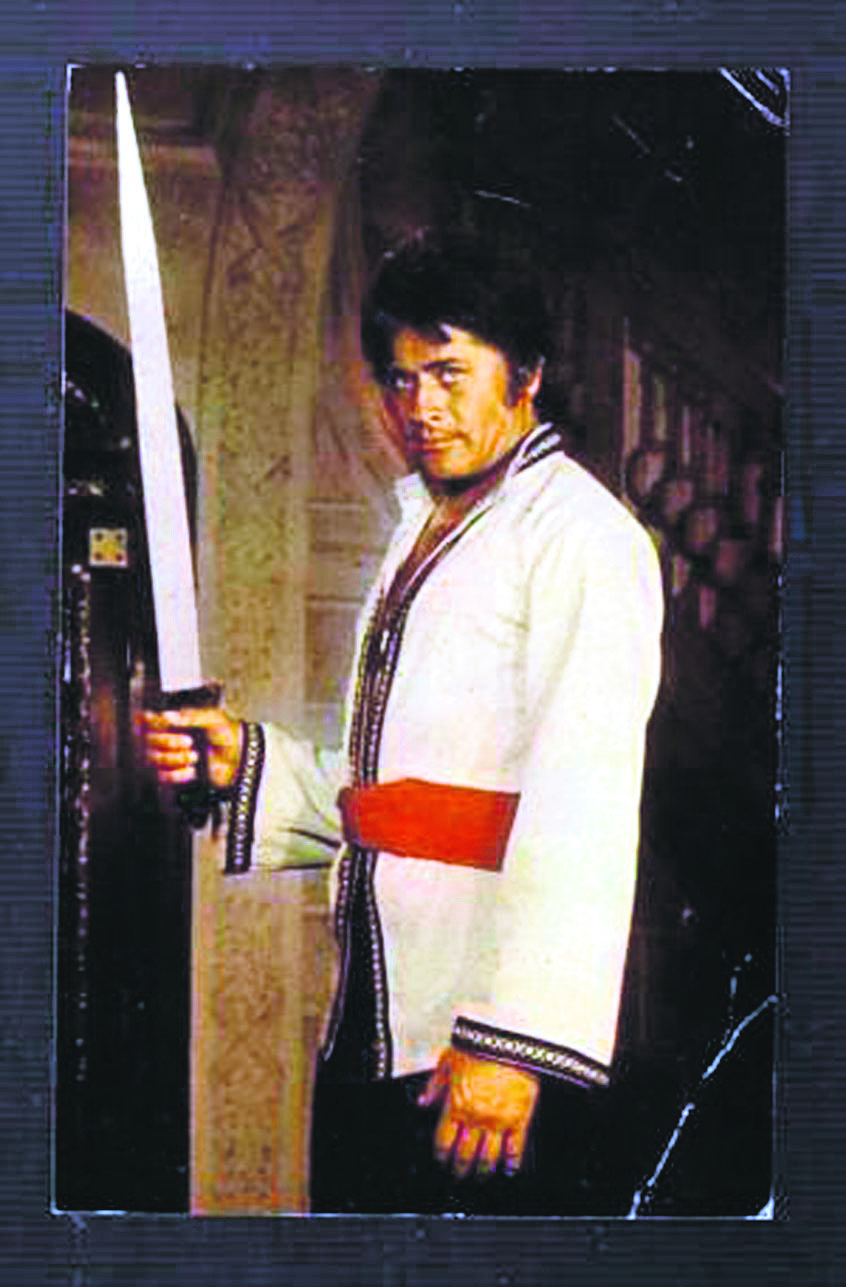 Nevertheless, the hero in Turkish cinema most suits one special actor, Cüneyt Arkın. Arkın was the leading actor in numerous historical and fantastic heroic films. I suggest that his films should be considered as a separate genre in the film industry.
Out of poverty and loneliness


Cüneyt Arkın was born Fahrettin Cüreklibatur on Sept. 8, 1937 to a poor peasant family in rural Eskişehir in western Turkey. His family is Crimean Tatar and of the Nogay tribe of Kipchak origin. Kipchaks were a confederation of Turkic tribes residing in the steppes on the east and north of the Black Sea including Crimea. Some Crimean Kipchaks have migrated to Turkish provinces including Eskişehir. The Cüreklibatur family was one of these Crimean migrant families in Eskişehir's villages.
Arkın is fond of talking about his childhood and youth. He once said that his soul was between the peasants in the rural section of Eskişehir and his friends in school in the city. He often ran to the village from school, which his father liked and mother hated. Arkın's mother was the person who made him get a good education. On the other hand, his father didn't like school much. According to him, men should work on the ground and schooling was unnecessary.
Though his child soul was divided into two between the village and the city, between the rural and the urban, between the father and the mother, Fahrettin walked the way his mother wanted him to walk.
Cüneyt Arkın attended secondary and high schools in Eskişehir before he moved to Istanbul in order to attend the School of Medicine. In 1961, he graduated from the School of Medicine and became a physician.
Writer, doctor, actor
Fahrettin portrays his childhood with such adjectives as "lonely, full of fancies, loving the mountains." The rural background of his family supported this, too. He talks about the night meetings at their house as follows: "One of the unforgettable memoirs of my childhood is the ancient religious stories. All of it was about heroism. There was a hero with a winged white horse. And he would run to people who need him all around the world. The essence of all of those stories was like that. I remember 'Deli Dumrul' [Dumrul the Mad], a Turkish folk tale, and others like 'Battal Gazi' and 'Köroğlu.' Those were amazing ancient stories that had been reshaped by the incredible imagination of those elderly ladies. The first book I read was 'The Battles of Ali,' which my father bought as I was learning how to read at school. I fancied at that age that I had a sword like Ali's. The elders used to read the Quran and other religious texts at night and make conversations with us. We learned Islamic culture and religion with the help of those reading sessions and conversations."
Fahrettin "Cüneyt Arkın" Cüreklibatur tried to become a short story writer and made friends with such prominent poets as Cemal Süreya and Ülkü Tamer. They were also friends with Yılmaz Güney, another actor and director who was a short story writer as well.
Arkın completed his military duty in Eskişehir when he met film director Halit Refiğ. After working as a physician for some time and completing military duty, he joined a contest held by the Artist journal. He won the contest and began his acting career.
He was very prolific in the initial years. He made some 30 films in his first two years. It was very common in those days. Turkish cinema was like the Hollywood except producers did not have enough money to support everyone in the filmmaking business. So, young actors and actresses had to play in many films in a short period of time in order to become a star. So did Arkın.
A fight scene, a tipping point

It is said that the fight scene in the "Gurbet Kuşları" (Strange Birds) film was a tipping point for Arkın's filmmaking career. Before that, Arkın was playing the leading male actor in romantic comedies and melodramas. Refiğ offered Arkın parts in action films, which would meet his stature and skills. Arkın had worked as a horse rider acrobat in a circus. In 1965, Arkın gave life to the Ebu Müslim Horasani character in a historical and religious action film directed by Natuk Baytan. This is very interesting since Arkın was now playing the cinema version of a famous religious story he loved to listen to as a child.
Arkın acted in three genres of films from the mid-1960s until the end of the 1970s. The first one includes emotional films, in which Arkın played the passionate handsome young man. The action thrillers constitute the second genre, while the historical films constitute the third. In the 1970s, Arkın added comedy films to his career, too.
Among the three genres he was involved in, the historical action films can be said to be Arkın's trademark. His name has been associated with some historical or fantastic characters he gave life to in films such as "Malkoçoğlu" and "Battal Gazi," both of whom were heroic Muslim warriors. Masculinity, religious and national devotion, heroism and love for one's family are the main themes in the historical films Arkın starred in.
Arkın has been awarded various times. However, the real award for him is the never-ending attention from people of every generation. He is still a celebrity in Turkey despite his age.