Turkish cinema circles have been prejudiced against movie actors coming from theater. After theater and cinema were completely separated in the early 1960s, producers and directors were inclined to teach their own actors on the movie set rather than work with actors with stage experience.
However, there have always been exceptions. Beginning with the early 1980s, some theater actors began to show their faces on the big screen too. Besides, when the television broadcasts were scattered all around Turkey and the state television TRT began to air TV series, actors especially from state theaters began to become familiar to TV audiences. Many of these actors turned to the stage after they played their roles in these series while others continued their job before the cameras rather than on stage.
I think that Çetin Tekindor is the best example of stage-to-screen actors since he still acts on the stage while he also participates in the best TV shows and cinema movies, even those breaking box-office records.
Dubbing others
Tekindor was born in Sivas, an eastern province, on July 15, 1945. His acting career began with minor roles in plays shown by Ankara State Theater. He first appeared in a nationalist drama named "Hep Vatan İçin" (Omnia pro patria) when he was only 18 years old.
After graduating from Ankara State Conservatory in 1970, he started acting in the play "Murat IV." Murat IV was the charismatic sultan who ruled during a time of change and terror, mainly arising from his deeds. Thanks to the dramatic material supplied by history, for almost half a century "Murat IV" has been one of the best plays shown by Ankara State Theater.
While Tekindor continued acting at the State Theater, he also worked as a dubbing artist for foreign movies mainly coming from Hollywood. His charismatic voice was loved by the audience. So movie importers liked to pay him to dub great Hollywood actors such as Robert Redford.
Tekindor was also working for the Hacettepe University State Conservatory as a lecturer. He gave lectures on the art of the stage and diction. After 1998, he did the same for Bilkent University's Theater Department.
Although theatergoers in Ankara knew him very well, and moviegoers were familiar with his voice, Tekindor gained national fame when he dubbed the voice of Police Commissioner Stewart "Mac" McMillan acted by Rock Hudson for the TV series "McMillan and Wife" aired in 1976 on TRT.
Little Agha
In 1983, Tekindor played a fascinating lead role in an 8-episode TV series called "Küçük Ağa" (Little Agha) directed by Yücel Çakmaklı. Based on Tarık Buğra's novel with the same title, the series is about an Istanbulite Muslim scholar's transformation into a guerilla leader fighting in the Turkish War of Independence. The transformation of the naive scholar to the guerilla fighter was a triumph of acting by a single actor. Thus, all people began to call Tekindor "Little Agha." Until the end of 1990s, he was remembered not by his own name but the name of that amazing role.
Tekindor played a very dramatic role in a cinema movie named "Yavrularım" (My Beloved Children) in 1984. "Yavrularım" is a heartbreaking family drama about a woman dying of cancer and her husband who faces the drama of raising his six children without the help of their loving mother.
In 1987, famous and charismatic actor Tekindor married Zerrin Tekindor, who was a very young stage actress at the Ankara State Theater at that time. The Tekindor couple had a son named Hira, and divorced after 10 years' of marriage. Zerrin, who is now a famous TV series actress, continues carrying her ex-husband's surname.
Çetin Tekindor played a complex role in "Kaçamak" (Fling) in 1987. A man and a woman are killed in a car accident, while their dead bodies would be identified in the hospital morgue by their respective legitimate spouses. Caught in adultery after their death, the dark couple was questioned by their spouses.
Tekindor played leading and supporting roles in some moderate TV series and TV movies besides acting on stage at State Theater and giving conservatory lectures until the end of the 1990s. In 1999, he played a mob leader in the TV series "Yılan Hikayesi" (Snake's Story), which changed his naive and puritan image as an actor to a multidimensional and charismatic figure. His mild voice gained a threatening complexity. His friendly and family-man face became the face of a charismatic and devilish mob leader.
"Bir İstanbul Masalı" (An Istanbul Fairy Tale) followed "Yılan Hikayesi," making Tekindor one of the best-known figures in the TV series business. After "Bir İstanbul Masalı," he played a softer role in a comedy series named "Anadolu Kaplanı" (Anatolian Tiger), where he played a foxy but funny rich man coming from the lower classes. According to his ex-wife Zerrin, Tekindor is a funny man behind his serious posture.
My father, my son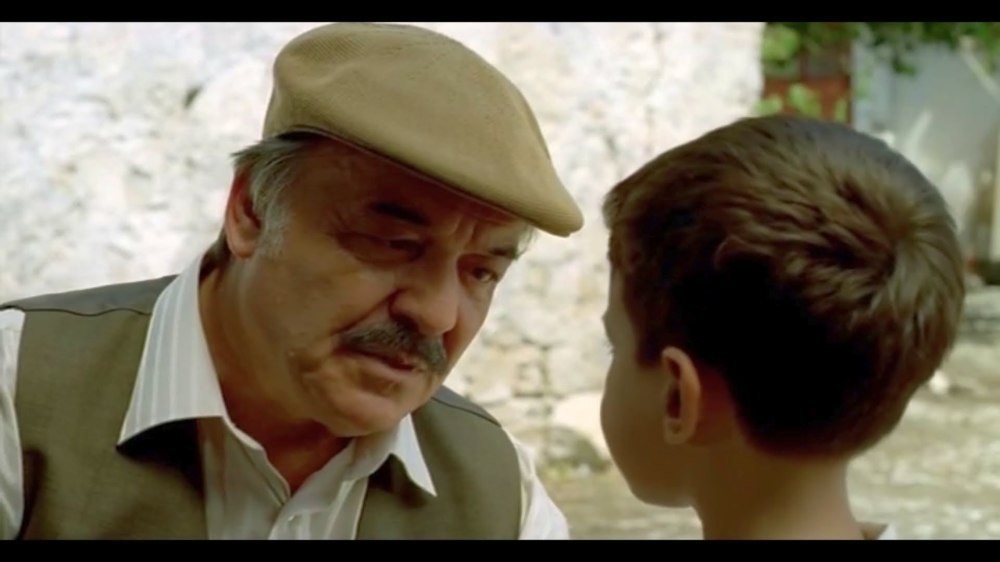 Many cinema watchers would admit that Tekindor's role in the Çağan Irmak film "Babam ve Oğlum" (My Father, My Son), which is about a revolutionary dying of tuberculosis who decides to return home and give his son to his father though they have never met for years, is one of the most touching performances ever in Turkish cinema history. Many watchers could not help breaking down especially during the funeral scene. Thanks to the tears of initial watchers, "Babam ve Oğlum" became a box-office victory for the producer without a single advertisement to support it. More than 3 million 800 hundred thousand people watched it in the movie theater, which is an unbreakable record for a low-budget Turkish drama. What is more, "Babam ve Oğlum" still stands at seventh place in the most watched Turkish cinema movies list. Tekindor was awarded many prizes for his role in that film.
Çetin Tekindor's latest triumph is the "Karadayı" (Black Uncle) TV series where he played the kind but strong father of the protagonist. Though he took the scene occasionally, he captured the hearts of millions of watchers thanks to his characteristic face and voice.
Çetin Tekindor continues his career both on the stage and the big screen as well.