When we say "Selvi Boylum Al Yazmalım" (The Girl with the Red Scarf), most people remember Türkan Şoray, or rather, the character Şoray played: Asya, an innocent daydreamer and pure-minded countrywoman. She is so inexperienced and purehearted that she does not even realize when she becomes a victim of corruption. Şoray is identified with this role as much as Al Pacino is with "Scarface" or Marlon Brando with "The Godfather." Whether it is the actor who plays the character or the reverse is difficult to tell.
However, I think we owe the film "Selvi Boylum Al Yazmalım" to Kadir İnanır, who played the lead male character mostly because he seriously resisted changes to the script (the change was, interestingly, offered by Şoray). If the script were changed, we would have a simple and ordinary love story. Aitmatov's wonderful narrative would be lost.
Proshchai, Gulsary!
Before we focus on Kadir İnanır, let us take a look at the writer of the novel that the film was adapted from. Chinghiz Aitmatov was a Kyrgyz writer who lived from 1928 to 2008. His novels and short stories were translated into many languages, notably Turkish, and adapted into films: "White Ship" (known in Soviet production as Belyy Parokhod; 1976), "Selvi Boylum Al Yazmalım" (Produced in Turkey, 1978), "Cemile" (a Kyrgyz-German production, 1994) and "Goodbye Gülsarı" (Kirghiz production as Proshchai, Gulsary! 2008).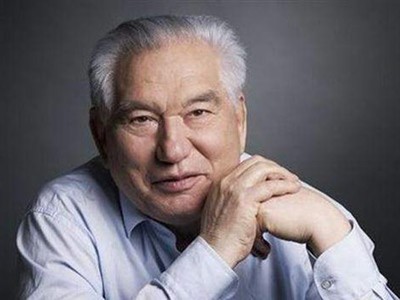 Aitmatov's own story began when his father, who was a Kirghiz Turk, was hanged for "bourgeois nationalism" in 1938. This typically Soviet story hides, I think, Aitmatov's father's resistant and principled character. Chinghiz continued in Soviet schools after he lost his father and became an assistant to the local commissar of the Communist Party when he was 14. His work life always involved service to the Party or State. The system that wiped out his father employed him.
Chinghiz Aitmatov's years as a student of literature at Maxim Gorki University in Moscow paved the way for his career as a writer. This dichotomy manifests itself in his written language. He used both Russian and Kyrgyz in his first short stories. He served both the Party and art. He lived both as a Soviet citizen and a Kyrgyz. He was deeply occupied with both literature and the film industry. After the initial literary success of "Cemile" (1958), he found himself on the jury at the Moscow Film Festival. The Soviet government attached importance to the international fame of Soviet writers for reasons of propaganda. Likewise, Aitmatov became an international writer in the 1960's thanks to Soviet cultural imperialism. Interestingly, the dichotomy of his work did not prevent Aitmatov's worldwide recognition. It is unknown whether he was a Soviet supporter or a Kyrgyz nationalist.
What makes Aitmatov a great writer is literature and in particular his excellent love stories: "Cemile" and "Selvi Boylum Al Yazmalım" (the original title was "Al Yazma"). These stories focus on pure-minded, hardworking and resistant women. There is an explicit criticism of men. In that sense, it is arguable that the film follows Metin Eksan and Ömer Lütfi Akad's resistant female characters. However, the feminist director Atıf Yılmaz built a more feminine and even childish character than other directors' female characters. That is indeed partly because of Aitmatov's magical realism.
'Kadirism'
Kadir İnanır seems to have received his recompense in return for his efforts to maintain the story's magic. His character as an Istanbulite womanizing driver thrust İnanır into stardom after having worked as an ordinary actor in romantic comedies during the 1970s (mostly with Türkan Şoray; they played together in many films) and he began to appear in more social and meaningful films after "Selvi Boylum Al Yazmalım."
Three types of acting roles came to the fore in his filmography. The first was mafia roles that lead to the term "Kadirism." In these movies with simple scenarios, İnanır's complex characters give depth to the films. The second type was the savage lover role that İnanır played in various films. But his essential films are political in a sense. Although "Selvi Boylum Al Yazmalım" is a love story, it may be included among these political films since the world it presents is a concrete social and realistic world. İnanır's greatest political film is "Tatar Ramazan," which was shot under very harsh conditions and with limited means. "Tatar Ramazan" is an exceptional film. The technical quality is low, the sound is terrible, but it is one of the best films of Turkish cinema. Its popularity after 27 years continues and increases.
Psychedelic soundtrack
"Selvi Boylum, Al Yazmalım" was a lucky production in every respect. Chinghiz Aitmatov's great story was adapted and localized in Ali Özgentürk's refined script. The feminist director Atıf Yılmaz created a healthy balance between the male and female roles. The acting of Kadir İnanır, Ahmet Mekin and Türkan Şoray is breathtaking. Finally, the film's soundtrack was composed by Cahit Berkay, one of Turkey's master composers. Berkay successfully gives the essential feelings of characters such as sensation, grief and hope in the soundtrack.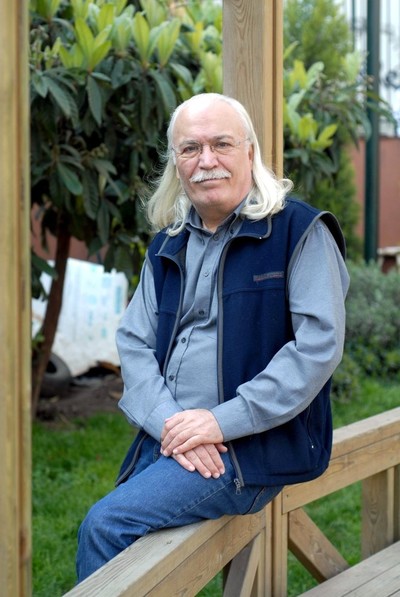 In a TV interview, Cahit Berkay said that when he worked hard to make a soundtrack, he couldn't come through. Then suddenly he took his instrument (cura; a plucked, string instrument of Anatolia) in hand, the music came to his mind unintentionally. The cura's precise and impressive sound fits the film's story well just like Zamfir's composition for fan flute for "Once Upon a Time in America." In both cases, the instrument's sound is essential to the film's reception.
This perfect influence was a result of the psychedelic folk music that Cahit Berkay made with the band "Moğollar." This music, which is incorrectly called "Anatolian Rock" today, is the modern psychological version of traditional melodies. In the film's soundtrack, the psychedelic side is shadowy, whereas the modern interpretation of folklore remains popular. All in all, just like the story, the film's music also has a folkloric and universal - local and modern - theme.