There are happy accidents in cinema history that have resulted in amazing chemistry between two actors or an actor and a director, increasing the magic of the film and delivering box office success. Producers work hard to maintain this chemistry. Yet, it's hard to say this in the cases of "Muhsin Bey" (Mr. Muhsin, 1987) and "Eşkıya" (The Bandit, 1996), led by the trio of Şener Şen, Yavuz Turgul and Uğur Yücel. Both films are spellbinding cult classics. The viewer is oriented towards a hero in these films but both end badly, with disappointment for the viewer.
From comedy to drama: Şener Şen
Şener Şen's performance in "Muhsin Bey" was widely acclaimed by columnists, even though the film was not a blockbuster. Şen's unusual acting was often interpreted as a leap from comedy to drama. After only a few months, and his comedy roles in "Züğürt Ağa" (1985), "Çıplak Vatandaş" (1985) and "Değirmen" (1986), no one expected Şen to play the more developed and dramatic role in 1987.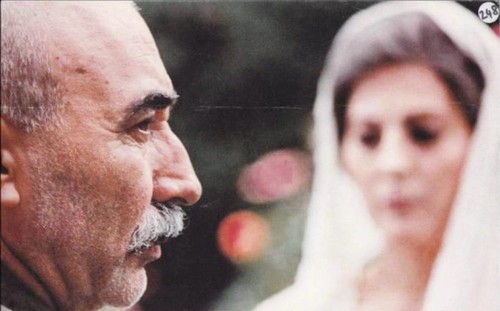 However, this transition was actually not that surprising since Şener Şen's career had not begun with comedy roles. Born in 1941, Şen played serious roles in city theaters in the '60s and '70s. He also showed up in films as supporting characters in minor dramas. He finally attracted the attention of viewers and producers with his role as "Body Ekrem" in the film "Hababam Sınıfı Sınıfta Kaldı" (1975). Body Ekrem was a trivial but memorable character. Soon after, Şen continued to perform in the Hababam Sınıfı series, which included four films and a musical in 1981, that represented director Ertem Eğilmez's popular genius. He also played in films like "Bizim Aile," "Tosun Paşa," "Süt Kardeşler," "Şabanoğlu Şaban," "Çöpçüler Kralı," "Gülen Gözler" and "Neşeli Günler" with almost the same cast. Şen's roles as Body Ekrem, Vecihi and Ziya became integral, but small, parts of Turkish cinema. The 1980s is a period when Turkish cinema lulled, however Şen's roles were memorable and distinguished. He seemed to continue the comedy of '70s with Kemal Sunal. Together they were like the modern "Karagöz and Hacivat." They always quarreled, and Şen's plans always failed because of Sunal's cunning peasant roles. A similar synergy was also created by Şen and İlyas Salman in partially successful films, like "Erkek Güzeli Sefil Bilo," "Banker Bilo," "Çiçek Abbas" and "Şekerpare." The screenwriter of these four films was Yavuz Turgul.
Nostalgic cinema: Yavuz Turgul
The year 1985 was critical for Şener Şen's filmography. He played "Züğürt Ağa," which should be considered his best role ever. While Şen played in 30 films from 1975-1985, he played in only 14 films over the following 30 years. It can be said that1985 was the pinnacle of Şen's career. Züğürt Ağa was followed by "Değirmen" and "Selamsız Bandosu," which were partially political films. And then "Muhsin Bey" showed up in 1987. Although the cast was very limited, the film introduced Yavuz Turgul as a director as well as Şener Şen and Uğur Yücel a duet with serious chemistry. When they made "Eşkıya" 10 years later, the amazing box office success of the film initiated new cinema houses in 40 cities.
The so-called critics did not notice the significance of "Muhsin Bey" and "Eşkıya." It was not Yavuz Turgul's never-ending nostalgia, but Uğur Yücel's incredible acting in his roles - a young man from the slums who is innocent but has ambitions to become rich. His characters became victims of the lion's den in both films. This theme did not change in Tuğrul's later films, like "Gönül Yarası" and "Kabadayı." With Timuçin Esen in the first and Kenan İmirzalıoğlu in the second, Şen played the role of an old man who represented old-fashioned tradition that overcame modern youth. These unrealistic roles fully represent Yavuz Turgul's cinema: The victory of nostalgia.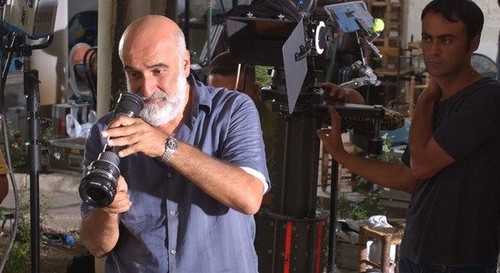 Nostalgia centering on the criminal and entertainment worlds was the main theme of Yavuz Turgul. From the beginning as a screenwriter with "İffet," "Fahriye Abla" and "Züğürt Ağa," Turgul always focused on the weak, suffering and elderly. The prostitute in "Fahriye Abla" and the homosexual in "Kabadayı" are more "manly" than "real" men. There is also an appreciation for old Turkish neighborhoods in these films which stems from Tuğrul's repect for Ertem Eğilmez's warm neighborly films. When you take out family from the grand master's cinema, you will have Yavuz Turgul's film set.
A Million Faces: Uğur Yücel
Uğur Yücel played "Ali Nazik" and "Cumali" characters that were victims of the lords in "Muhsin Bey" and "Eşkıya." Since his start in 1986 with the movie "Teyzem," he had a wide acting range in his 30 years in the profession and has portrayed every character uniquely, even when the characters often resembled each other. Although Ali Nazik in "Muhsin Bey" and Cumali in "Eşkıya" were the same, Yücel successfully gave deep nuances that escaped the director's attention.
Without looking at the credits, it is almost impossible to guess that the Uğur Yücel who played the folk singer in "Muhsin Bey," and then the mafia boss in "Arabesk" just a year, after are the same actor. In Hollywood, his performances and diverse role playing can be compared to Robert De Niro. Although Uğur Yücel played in too few films, he is our Robert De Niro. Take a look at his filmography. Which character is typical for Uğur Yücel? Is it Ali Nazik, Gazinocular Kralı, Cumali, Necati in Balalayka, Tahir Kemal, Aksak or Çerkez in Ejder Kapanı? I believe you cannot decide because each of these characters is unique. The only thing they have in common is Uğur Yücel's great acting. Yücel is still a precious actor for Turkish cinema and TV.