Some poets are popular among ordinary poetry readers but not greatly appreciated by men of letters and critics. Poets like Ümit Yaşar Oğuzcan, Hasan Hüseyin Korkmazgil or Abdurrahim Karakoç are read by the masses; however, they are rarely seen as natural members of the guild.
On the other hand, there are also poets seen as masters of the craft, though people don't know much about them. For instance, Namık Kemal or Ahmet Haşim are major poets without being read by a wide audience.
There is also a third kind of poet, - the controversial ones with Orhan Veli Kanık being the best example. He has been popular since the 1940s; however, Turkish poetry hasn't made a final decision about his art. Some believe that he was a letdown compared to Yahya Kemal, while some conclude that Orhan Veli was the first modernist Turkish poet, which is very positive.
Early life
Orhan Veli Kanık was born Ahmet Orhan on April 13, 1914, in a Bosporus village in Istanbul. His father Mehmet Veli was a clarinetist who was chief of the Mızıka-i Humayun (Royal Orchestra). In later years, Mehmet Veli Kanık taught clarinet at the Istanbul Conservatory and worked as a tonmeister for Istanbul Radio. He survived his son by three years.
Orhan Veli's sister Füruzan Yolyapan remembers their childhood with great joy: "My brother liked to play drama with his friends, while we carried chairs to watch them. He also was fond of fishing at the Bosporus. We were living in a seaside cottage, which was not a luxury in those days."
Orhan Veli was first schooled in Galatasaray in 1921. After fourth grade, he and his family moved to Ankara where his father began to work. He attended the Gazi Elementary School. The next year he enrolled at Ankara Boys' High School, a boarding school.
As a free spirit, he was already writing poems in addition to his enthusiasm for theater. Ahmet Hamdi Tanpınar, who taught him literature at Ankara Boys' High School, influenced him with his criticism and advice concerning his poems. He met Oktay Rifat Horozcu and Melih Cevdet Anday during high school. The trio would cause a radical change in Turkish poetry in the late 1930s.
Strangers
Orhan Veli enrolled in the Philosophy Department of Istanbul University in 1932, which he left in 1935. He decided to work as a public servant in the Postal Service so he moved back to Ankara and reunited with his old mates, Oktay Rifat and Melih Cevdet.
He began publishing his poems in the literary journal Varlık (Existence) in 1936. His early work reflects the impact of Ahmet Hamdi Tanpınar and Yahya Kemal, which is the origin for the suggestion that Turkish poetry was modernized by Yahya Kemal.
Orhan Veli and friends thought to start a new movement in poetry. Thus, they published the early poems of the "Garip" ("Strange") movement. These were small, shocking poems written in a witty discourse, using no rhetorical patterns. Older generations were against these "nonsense" poems, criticizing the young poets for their non-compliance with the formalistic rules of the tradition such as rhyme and meter.
Yahya Kemal said, "Orhan's poems are not poems indeed, but wit," while Necip Fazıl complained about the "rude words" used in Orhan Veli poems such as "callus."
On the other hand, Varlık supported the Stranger trio. Likewise, Hasan Ali Yücel, Minister of Education after 1939, established a close relationship with these young poets. Finally, Nurullah Ataç, the hegemonic critic of the single-party years, wrote dozens of columns in favor of the Strangers.
Orhan Veli and friends published "Garip," a shared book of poems written by all three with a foreword manifesting their understanding of new poetry against the old rhetoric.
Poetry of ordinary men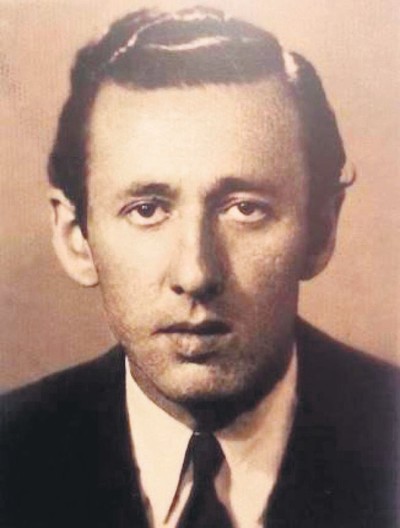 Orhan Veli insisted on writing poetry concerning the daily matters of ordinary people without shifting to classical rhetoric, which his allies would leave after his death; thus, the "Garip" movement is associated with Orhan Veli, not the other two.
His poetry is full of humor and plain sentimentalism. Though he resisted an elaborate poetic style and labeled it "poetical," he couldn't help writing about personal feelings such as fear of death, bad temper and complaints of poverty, which was heavily criticized by Nurullah Ataç, his previous ally, but embraced by people. He is still read for the sake of his short, plain words on loneliness, the love of life, sunny days, free spirits, etc.
Orhan Veli joined the army for mandatory service in 1942. He completed his service at the end of World War II. He worked for the Translation Office for a short time before he resigned since Hasan Ali Yücel, the founder of the office, was dismissed from the Ministry of Education.
He published small poetry books in the second half of the 1940s. He began publishing a small periodical called Yaprak (Leaf) in 1949, which lasted only 28 issues or 14 months.
Orhan Veli and friends protested Nazım Hikmet's conviction because of his writings with a hunger strike, which stirred public opinion.
The free spirit poet fell into a street hole that had been dug by the Municipality of Ankara and injured his head. A few days later, he died in Istanbul from a cerebral hemorrhage.
Orhan Veli has been loved and respected by people ever since his death. He is still among the bestselling poets offering humor and sorrow together.