Turkish media outlets reported on Friday that the country's most expensive waterside, 'Erbilginler Yalısı' (Mansion), was sold to Qatari businessman Abdulhadi Mana Al-Hajri for 100 million euros.
But, it was later found out that the Mansion was only handed over to a real estate company founded by the Qatari businessman, meaning although Al-Hajri's company seems as the official owner of the property on paper, there is a 'secret buyer' behind the transaction: Al-Hajari's son-in law, Sheikh Tamim bin Hamad, who is the eighth and current Emir of the State of Qatar.
Sheikh Tamim bin Hamad paid a visit to Turkey on March 12, during which he also met with Turkish President Erdoğan. In the meantime, his family had time to sightsee Istanbul, where his second wife (Abdulhadi Mana Al-Hajri's daughter), Sheikha Anoud reportedly fell in love with the 'Erbilginler Yalısı', upon which Tamim bin Hamad acquired the property. And with Sheikh Tamim wishing to stay under the radar, the Qatari businessman Al-Hajri's Dardanelles Real Estate Investment Corporation in Istanbul has taken over the estate on 25 March.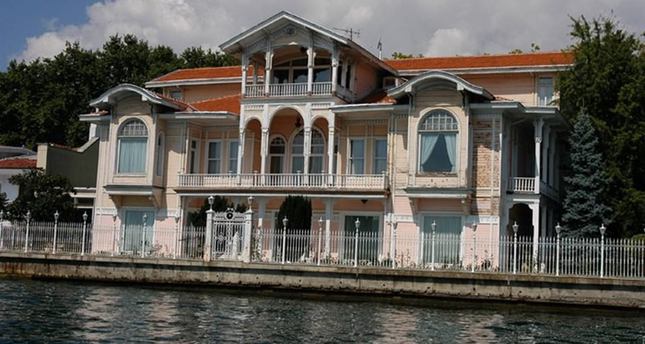 The mansion, located on the banks of Istanbul's Bosphorus Strait at Istanbul's Yeniköy district, was listed as the world's fourth most expensive residence house in 2014, according to Forbes' report titled 'The Most Expensive Billionaire Homes In The World.' The dream house covers 5,800 square meter land, with 64 rooms.
The Mansion is originally known as 'Şehzade Burhanettin Efendi Yalısı'. Sultan Abdülhamid II's son, Şehzade Burhanettin, had acquired it in 1911, but it was later sold in 1985 to the Erbilginler family, who renovated the property.