Reciprocity legislation has boosted home sales to foreigners in Turkey. While it was previously only possible for legal entities to own real estate in Turkey, the legislation has allowed individuals to purchase houses in the country. This has driven Turkish construction companies to hold promotion events abroad. One of these events, the Cityscape Fair, has been held since 2002 and is one of the most popular promotional events.
Turkish construction company Garanti Koza brings 67 years of experience to investors at Cityscape Fair. One of their projects exhibited at the fair is Kozapark Esenyurt, which is the world's biggest tennis academy and includes different types of residences, while the second project being exhibited in the fair is located in Sofia, Bulgaria. The company is attending for the third time with an expanded stand, since Arab investors' interest in purchasing real estate in Turkey has been growing over years. Daily Sabah discussed the sector and the projects of the company in a special interview witht Serhan Baykal, member of the board of Garanti Koza, before the Cityscape Fair.
Daily Sabah: How many times have you attended the Cityscape Fair? Could you tell us about the fair's concrete contributions to your company?
Serhan Baykal:
It is our third year at the fair. Each year, we expand our stand because Arab investors like our projects very much. We can clearly see this interest reflected in our sales. Cityscape allows us to make our name seen outside Turkey, specifically in the United Arab Emirates, and increase our prestige. I can say that there is hardly anyone that has not yet heard of our company and projects in the UAE.
DS: Which project(s) do you display at Cityscape this year? Could you describe them?
Baykal:
We introduced three independent projects at this year's fair, but all these projects have different features. The first is Kozapark Esenyurt, featuring more than 60 tennis courts and the world's biggest tennis academy spread over an 8,000-person capacity arena, 52-story Swissotel & Residence and seven residence blocks, each with a state-of-the-art dock. It will also feature a lake that covers 10 acres and a five-acre social facility, and more than 70 percent of the residential area will be surrounded by green space. The second project is the Grand Kanyon project in Sofia. As the first mixed project of its kind in Bulgaria, Grand Kanyon has six residence blocks, a Swissotel & Residence, a shopping mall and street shops. Our third big project is also located in Sofia, in the city center. We will give details about it at Cityscape in Dubai for the first time and launch the sales process.
DS: What is the share of foreigners in your customer profile? From which countries do you receive demand? Do individual or investor/company-based purchases make up most of your sales?
Baykal:
We have projects that address all customer types. Our sales figures from foreign customers are very high. British, Arab, German and Azeri customers stand out in our profile. We generally receive individual demand.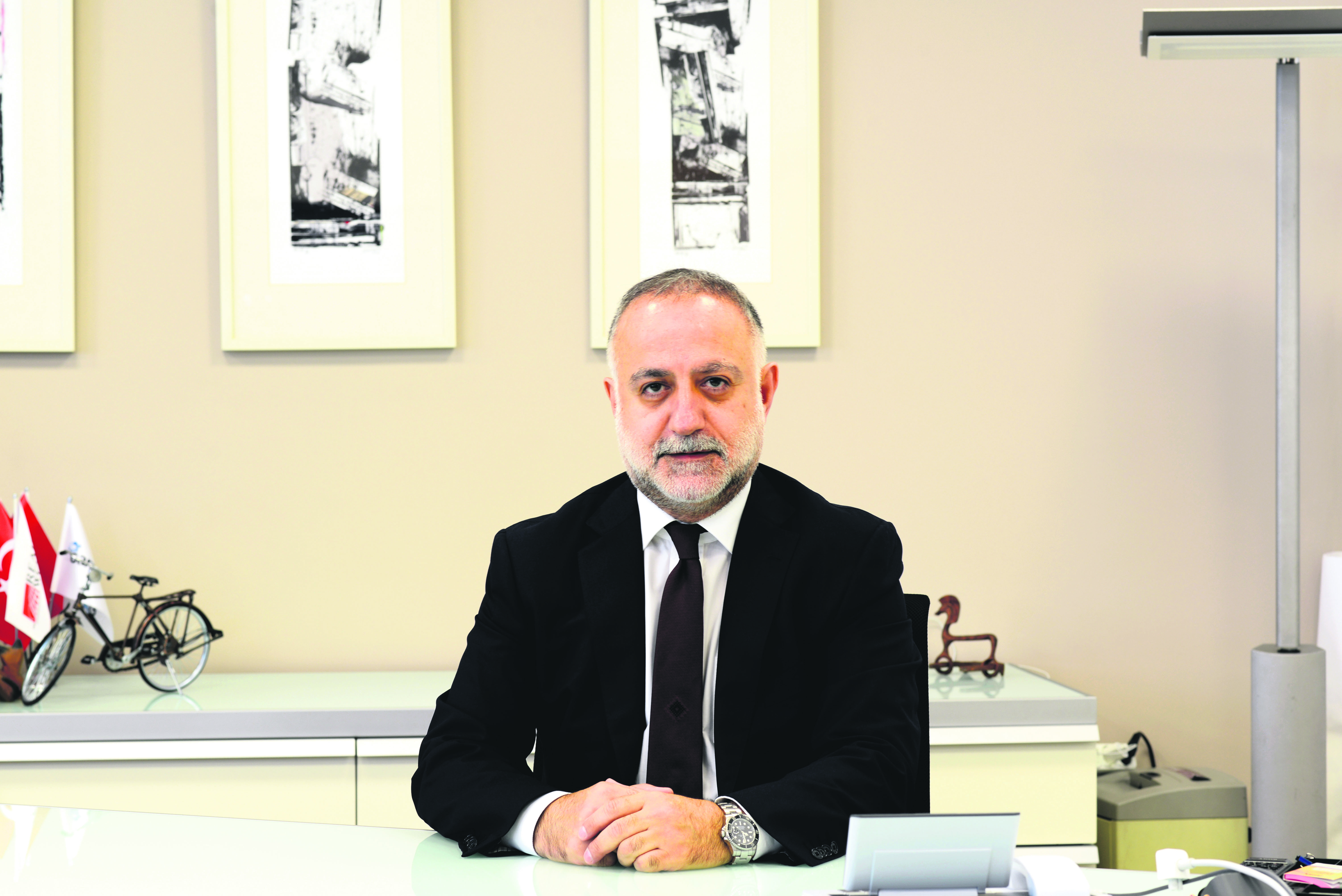 DS: Garanti Koza is a leading company in the construction industry with high customer satisfaction. What is the secret behind your success?
Baykal:
Garanti Koza is one of the oldest companies in this sector. The main key to achieving success in the construction sector is gaining trust. So far, our projects have always been profitable; our investors are pleased and they continue to invest in our other projects. Moreover, we have customers that allocate multiple flats before the sales process begins. When it comes to resident groups, we always build high-quality houses by using first-class materials. Our construction quality is also high. Our job is not merely to construct, but we design living experiences. Residents are pleased with not only their home, but also the surrounding social area, the increased value of the house and other developments. The secret behind our success is keeping our promises and also submitting projects that are beyond expectations. We gain our customer's trust, and design customer-centric and innovative construction projects. Those are the reasons behind Garanti Koza's success.
DS: Which elements have the strongest influence on foreign customers in terms of choosing your projects?
Baykal:
Kozapark is a very different project for both the investor and the resident. It is a unique project in the world, offering different activities for summer and winter. It is preferred because it features all kinds of opportunities and comfort as well as its close location to the airport. On the other hand, the Grand Kanyon project is another first of Garanti Koza, in that it is Bulgaria's first shopping mall and residence project. Hence, these projects are a delight for the investor and the resident, and they are guaranteed profitable investments.
DS: How would you define the positive sides of Istanbul and Turkey to investors?
Baykal:
Every developed country in the world that is blessed with geographical beauties has a metropolis and these metropolises have become cities where people with high levels of income, white-collar professionals and businessmen live. Geographically, Turkey is richer than most countries in the world. Istanbul's history, the Bosporus and its reputation are known by the entire world. Today, Istanbul stands out among many world metropolises. We are a country with unique beauties where you can experience four seasons.