The Istanbul Metropolitan Municipality (İBB) and other district municipalities are ready to welcome Ramadan, the holy month in which practicing Muslims around the world fast from dawn until dusk, with a wide range of activities such as iftars (the evening break-fast meal) on streets, cultural tours, Sufi music concerts and traditional theater performances like "orta oyunu" and "meddah." This year, İBB will host its Ramadan program in the Yenikapı and Maltepe districts. The program features concerts and cultural events before and after iftars. Mobile food counters will be established at the city's highlighted venues to offer meal packets for those who need to break their fast on the road.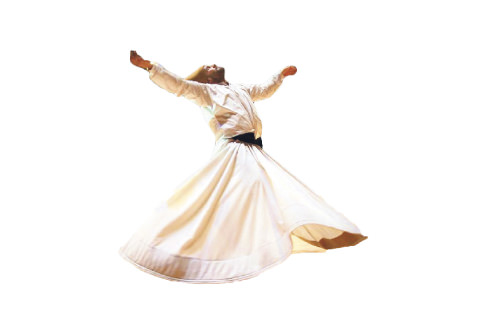 The Bayrampaşa Municipality will continue to visit Muslims in Balkan countries. For the last 11 years, "Bereket Konvoyu" (Blessing Convoy) has toured around Balkan countries hosting iftars. The convoy will visit 22 cities in 10 countries this year. Additionally, the municipality will establish a special tent for cultural activities and invite locals to iftar dinners.
Every day throughout Ramadan, the Bakırköy Municipality will offer iftar meals to 2,000 people at the Fildamı concert area. The municipality will also organize iftars on different streets, while mobile food counters near Bakırköy State Hospital and on İncirli Street will provide food packets. The elderly or people with disabilities will be given larger food packages. Moreover, Botanic Park will be the main address for Ramadan celebrations and concerts in Bakırköy.
Similar to other municipalities, the Şişli Municipality will open iftar tents and organize free public iftars for citizens.
In the Eyüp district, live broadcasts will be available from Bosnia, Cairo and Bukhara via big screen in Eyüp Sultan Mosque Square. While residents share the Ramadan spirit with people from other countries, Turkey's state-run broadcaster TRT (Turkish Radio and Television Corporation) will broadcast iftar and sahur (the meal eaten before fasting) programs every day from the square. "Tekne orucu" (a special fasting event) will be held for children where they will observe the fast only until noon. They will then break their fast with dates and eat a meal.
The Fatih Municipality will organize street iftars in 15 neighborhoods throughout Ramadan. A Ramadan tent will be established In Sultanahmet where people can watch traditional plays or attend religious talks. The municipality will also arrange religious tours that will include well-known mosques and tombs around the district.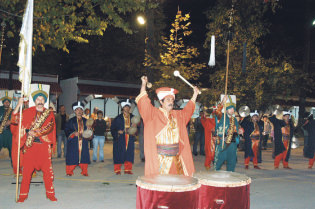 Prior to iftars, Sufi music concerts and religious talks will be organized by the Zeytinburnu Municipality. Iftar dinners will be offered in five squares, on 12 streets and in 11 neighborhoods. The dinners are expected to host around 50,000 people until the end of the month. There will be Quranic recitations and talks during sahurs as well. Those that are planning to break their fast at the Zeytinburnu Square on the first day of Ramadan will listen to Quranic recitations before the Tarawih prayer.
The Bağcılar Municipality will arrange iftars with a 2,500-person capacity in 22 neighborhoods. With its iftar ticket project, the municipality will distribute food tickets worth TL 100 ($36.85) to 10,000 impoverished families that will allow them to buy Ramadan food packages from certain supermarkets. In Bağcılar, the Ottoman-era practice of "askıda ekmek" (hanging bread) will be revived. When people enter a bakery, they will buy two loaves of bread and put one of them in bags hung outside the bakery for the poor to take. Stalls will be established for families and children in Bağcılar Square, where they can freely shop, and nonprofit organizations will offer traditional handcrafts and products. Esenler district's Dörtyol Square will be the center of Ramadan celebrations this year. Featuring different tastes from Turkey and around the world, big iftars will be held on Anadolu Street. The Esenler Municipality will also organize street iftars on streets for residents from all neighborhoods. The Alo Iftar call center will work closely with municipalities and neighborhood units to send hot meals by motorcycle couriers to needy people between 3:00 p.m. and 5:00 p.m. every day during Ramadan. The Esenler Municipality will also establish hot soup kitchens.
Additionally, an iftar tent in Esenyurt's Cumhuriyet Square will host 2,000 people, and theater, religious music performances and panels will follow the iftars. The Güngören Municipality will invite authors, poets and artists during Ramadan, and street iftars and children's activities, including theater performances, will be offered.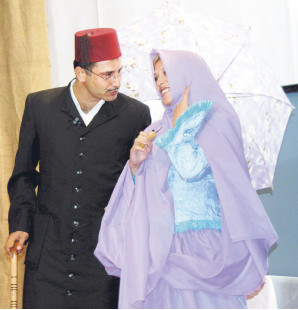 The Valide-i Cedid Mosque in Üsküdar will host special Tarawih prayers, which will observe certain practices adopted by the Ottoman-era Enderun Schools. Near the Üsküdar coast, an iftar tent will offer iftar meals to up to 7,000 people. Special programs will be available for children who fast for the first time. The Üsküdar Municipality will also distribute iftar food packages to 1 million people during the month.
The Başakşehir Municipality's iftar tent in Sular Vadisi will offer iftar meals to 50,000 people. Additionally, people can break their fast at street dinners, and poor citizens will be offered hot meals. Municipal authorities will educate locals about a sufficient and balanced diet during Ramadan, while the Başakşehir Women's Activity Center (BAKMER) will organize seminars on a healthy diet.
In 17 neighborhoods and at four large housing sites, the Tuzla Municipality will arrange iftars on different days. Street iftars will gather around 50,000 people, and children's activities and other events will be organized on the Tuzla coast four days per week.
Every day during Ramadan, 500 people in Maltepe will gather during iftars known as "Sevgi Sofraları" (The Dinner Tables of Love). On June 17, a concert celebrating the arrival of Ramadan will be held in the district's bazaar area. During the concert, Abdurrahman Sadien, the winner of a Quranic recitation competition, will perform. Locals will listen to Sufi music, while children enjoy the Turkish shadow play "Karagöz and Hacivat." A religious talk program will also be offered. Religious cultural tours will be organized five days per week as well. Participants will visit the Eyüp Sultan Mosque, the tomb dedicated to St. Joshua and the Hırka-ı Şerif Mosque.
The Beykoz Municipality will screen religious films in district squares on weekends. Every Wednesday during Ramadan, locals will gather for an iftar meal in one of Beykoz's big squares. The municipality's social support center (TODEM) will send food packages to 5,000 impoverished individuals, and orphans will be provided with new clothes. The municipality will also organize one-day trips to Edirne, where district residents will visit the Selimiye Mosque, the Balkan War Museum, the Şükrü Pasha Monument, the Üç Şerefeli Mosque, the Selimiye Foundation Museum and Edirne Palace.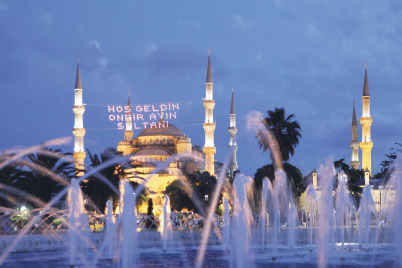 "Welcome, the sultan of 11 months"