Fasting can be a challenge for Muslims in one of Norway's northernmost cities of Tromso as the sun does not set for two months during the summer.

Tromso is considered the northernmost city in the world with a population above 50,000.

Meet Cansu and Azmi Arıkan, a Turkish couple living in the city for several years, fast for an unbelievable 22 hours a day.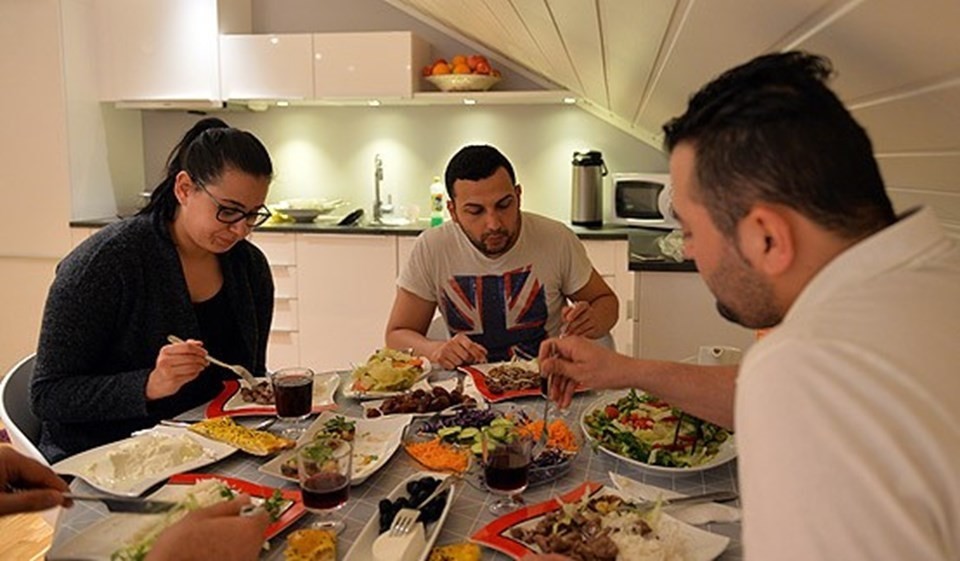 According to the timetable provided by the Turkish Religious Affairs Directorate, iftar (time when the sunsets and the fast is broken) is at 11:22 p.m. while the calculated time to start the fast is just two hours later at 1:22 a.m., so Muslims in the city fast for an exact 22 hours.

Arıkan family, who moved to Tromso in 2006, are from central Turkey and part of the Turkish minority in Norway.

"Norway is a pretty cold country, but we are accustomed to the weather conditions," Azmi Arıkan said.