A group of academics from a number of Turkish universities has found a way to extend the life span and capacity of lithium-ion batteries.
Three professors from İnönü University's Faculty of Science and Letters, Ali Bayri, head of the Department of Atomic and Molecular Physics, Serdar Altın, head of the Physics Department, and Scientific and Technology Research Center associate professor Emine Altın teamed up with Iğdır University Faculty Member Serkan Demirel, Istanbul Medeniyet University professor Sevda Avcı and Bilkent University associate professor Erdinç Öz to develop a method that would prolong the life of lithium-ion batteries and reduce the inevitable capacity fade that comes with wear and tear.
The method they developed, now patented and certified by the Turkish Standards Institute (TSE), came after seven years of extensive research.
Speaking to Anadolu Agency (AA), Bayri explained that energy sources were divided into two categories: renewable and fossil fuels.
Bayri said renewable sources are crucial because fossil fuels are limited resources. He added that storing renewable energy was an issue that came to the forefront after discussions on how this type of energy could be made functional. This, however, also brought about the problem of creating bigger and better batteries with larger capacities.
Serdar Altın said after taking Bayri's advice, they decided to test adding different materials into the mix and heat up certain parts, which led them to discover that some of the material had magnetic properties when heated at very high temperatures – at around 600 degrees Celcius.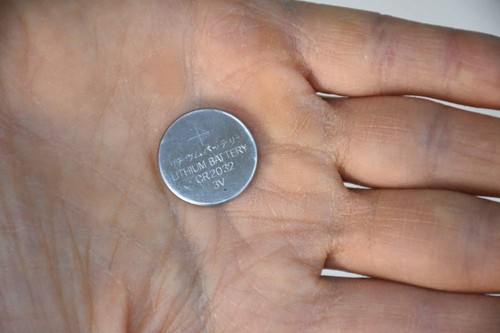 From there, they developed a new cathode material which helped reduce the battery's expected capacity loss by 15%, Altın said.
The average life span of a standard lithium-ion battery is around five years but with the group's patented method this figure could be increased to six years.
On the topic of energy, Altın described the scientific works in the energy sector as a "long adventure."
Touching upon how the country's first fully homegrown car, designed by Turkey's Automobile Joint Venture Group (TOGG), had got the community excited, he said: "The importance of energy storage technologies has grown in our country. In the future when gas-powered cars are off the streets and electric vehicles with energy-storing batteries become more widespread, it will be crucial that we produce domestic batteries."
Altın said although they are only working on small-scale batteries now, with the necessary funding and backing they could incorporate the technology into much bigger versions, like car batteries.