A sea of 40, 000 people in green and yellow flooded the main streets of the Ethiopian capital Addis Ababa on Sunday in the 10-kilometer annual Great Run.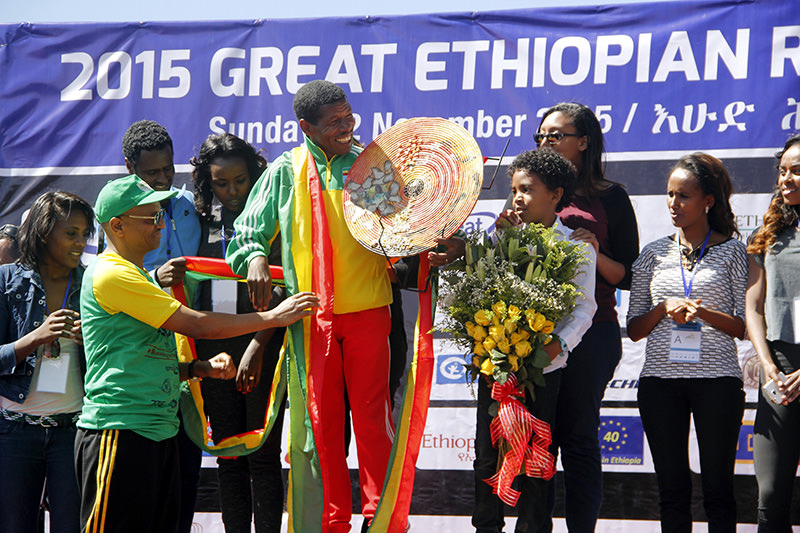 The event that kicked off at 8.30 a.m. (0530GMT) saw the participation of the legendary Ethiopian middle and long-distance runner Haile Gebrselassie who bade farewell to competitive running, making his decision official before his fellow countrymen.
Two-time gold medal winner in 10,000 meters in 1996 Atlanta and 2000 Sydney olympics,, Haile Gebrselassie ran barefoot in remembrance of the Ethiopian athlete Abebe Bikila who broke a marathon record by a wide margin after running without shoes in Rome in September 1960.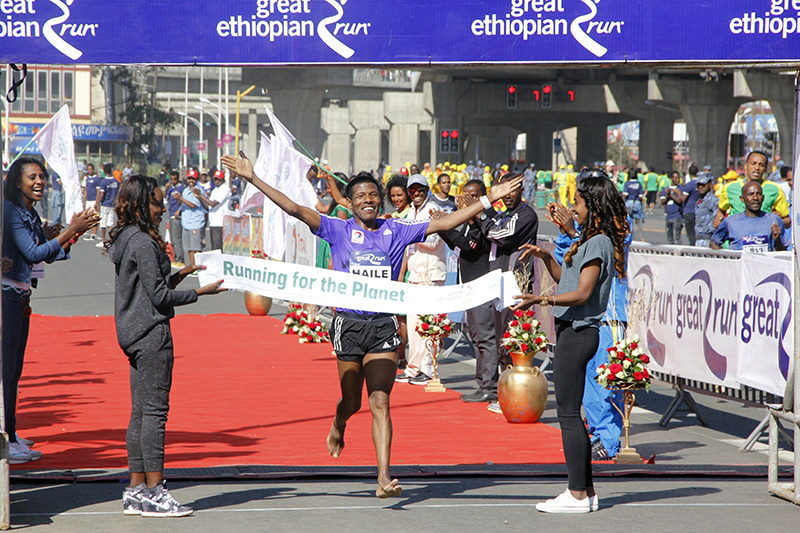 Since 1991 when he emerged as an athlete to be reckoned with, Gebrselassie broke a total of 27 records in 1000m, 5000m, in half-marathons and in marathons. He founded the Great Ethiopian Run 15 years ago.
This year's event brought together the best runners from Ethiopia and several other countries and foreigners including staff from numerous embassies in the city. Ministers, ambassadors and other personalities also took part in the run.
"The founders of this great event should be commended; they do great thing for the country and for the sporting world too," a 27-year-old participant, Demissie Seleshi, told Anadolu Agency.
"This event is the pride not only of Ethiopia but of the whole continent, which is the springboard of numerous world class athletes," he said.
The event also saw the participation of the 97-year-old veteran athlete Wami Biratu who had run alongside such Ethiopian legends as Abebe Bikila and Mamo Wolde back in the 1960s.
The record times for the Great Ethiopian Run were 28:37 minutes for men and 37:57 for women.
This year, Mamitu Desta broke the women's record, at 37:18. Tamirat Tola finished first, at 28:44, for the men.