The show-down for the teams of a sports league with Turkey's most senior members has started, with competitions in Bocce, a ball sport related to the British bowls or French Boules game, scheduled to take place in the Turkish cities of Samsun, Trabzon, Sivas, Zonguldak and Amasya.
The league called "Bocce League for Grown-Up Youths" was created under the auspices of the Ministry of Family and Social Policies, which wanted to encourage seniors staying in retirement homes to stay physically active. As minister Fatma Betül Sayan Kaya said: "We are carrying out various sporting activities so that our aged can maintain their health both from a mental and psychological viewpoint, Bocce is one of those [sports]."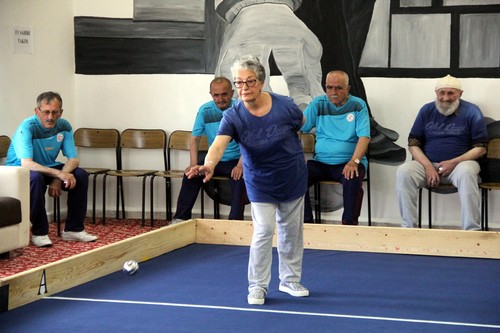 The league consists of 78 teams with a total of 700 seniors which will compete with each other. A preparatory training was held for two months. The first matches will take place in Samsun, a city located on the Turkish Black Sea coast. The finals of the Turkish Bocce League will be held in October and the winning team will move on to participate in European Championships, as an additional source of motivation for the seniors.
A "Bocce Tournament for Grown-Up Youths was already held in 2016 in Antalya and the related initiatives of the Ministry of Family and Social Policies form part of its strategic policy of "active aging".