Over 100,000 people participated in the 39th Istanbul Marathon, the world's only cross-continental race, held for the future of the children this year.
Abraham Kiprotich of France won the men's race with a time of 2:11:22. Kenyan runner Jacob Kendagor, who finished five seconds later, secured the second, while Ethiopia's Bazu Worku came in third (2:11:39).
Meanwhile, Kenyan Ruth Chepngetich's running time of 2:22:36 was enough to win the women's race. Her fellow Kenyan Visiline Jepkesho won second place (2:22:40), while Letebrhan Haylay, an Ethiopian athlete, won third (2:25:14).
The marathon started near the July 15 Martyrs' Bridge in Altunizade district early Sunday.
Youth and Sports Minister Osman Aşkın Bak, Family and Social Policies Minister Fatma Betül Sayan Kaya, AK Party Deputy Chairman Hayati Yazıcı, Istanbul Metropolitan Municipality Mayor Mevlüt Uysal, and numerous other officials participated in the marathon.
"We are running for our children, martyrs and a strong Turkey," Minister Bak told reporters before the marathon started.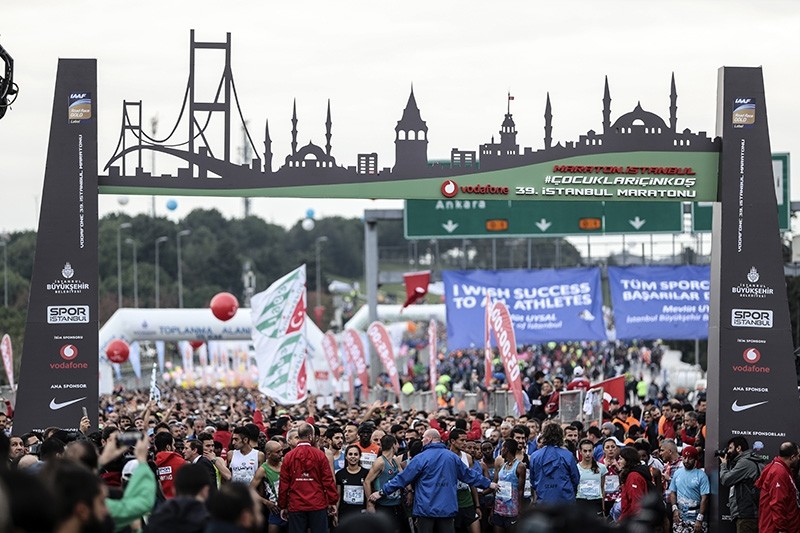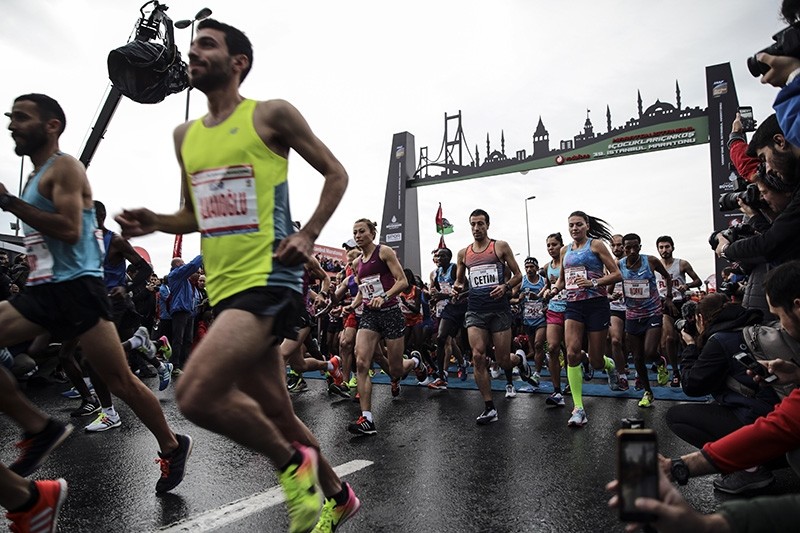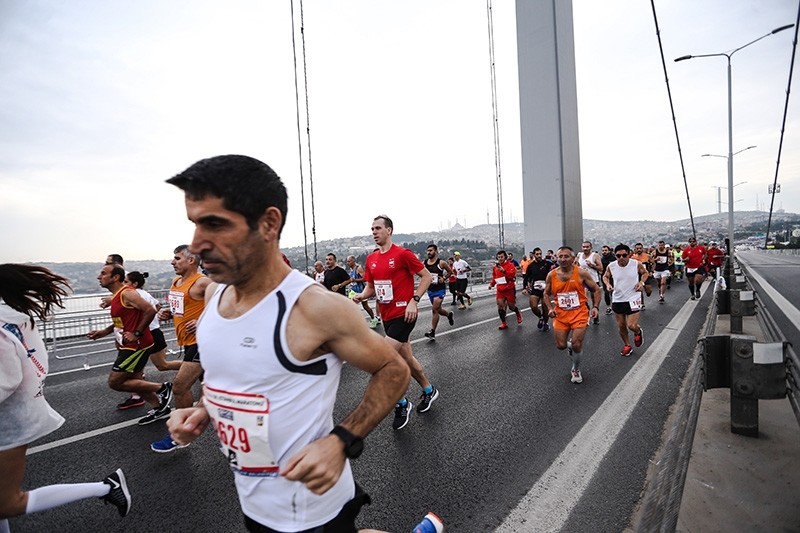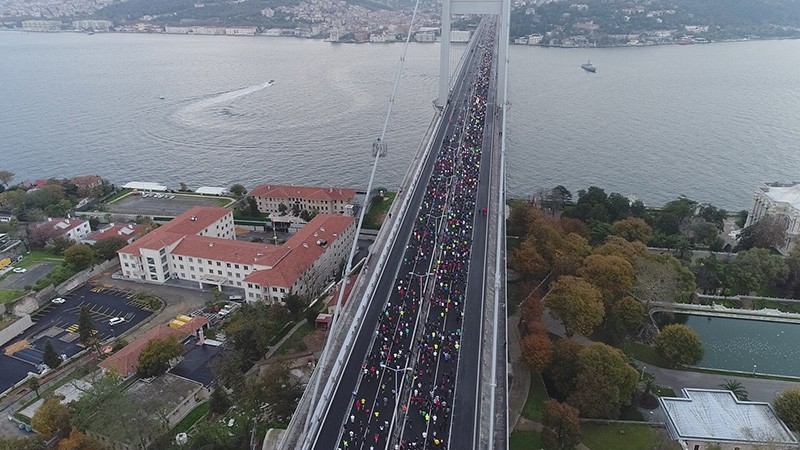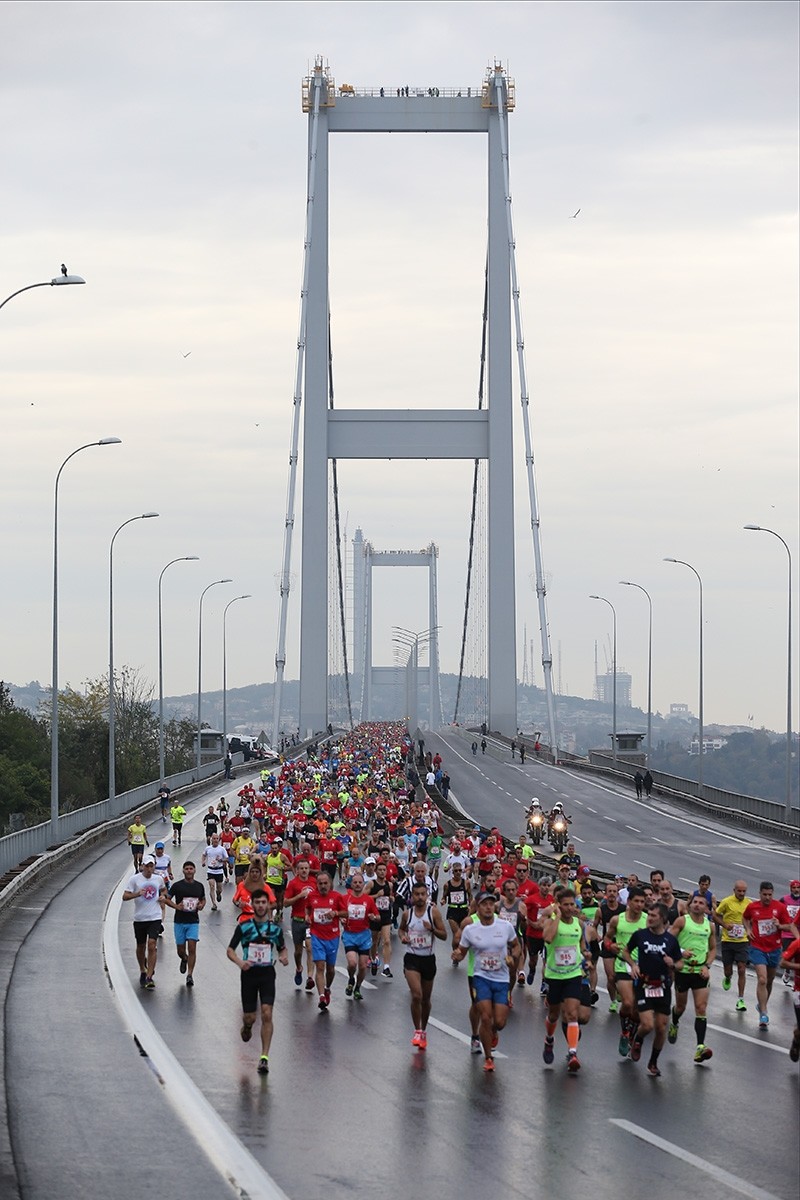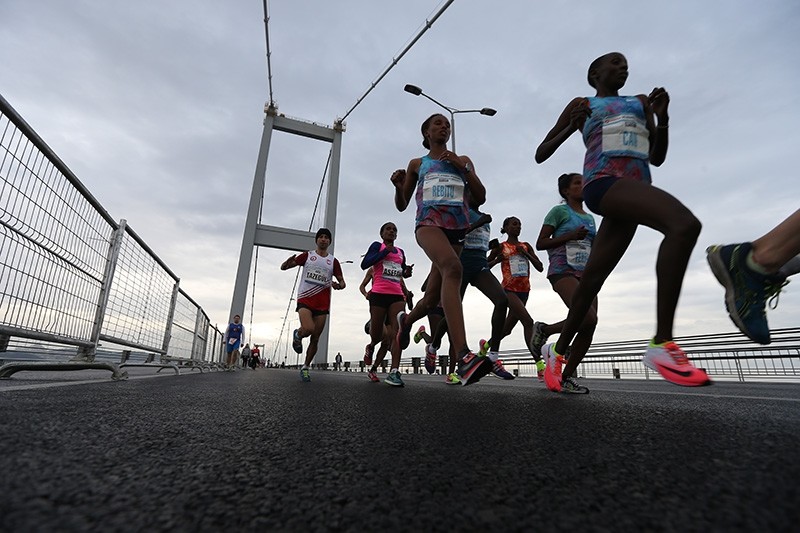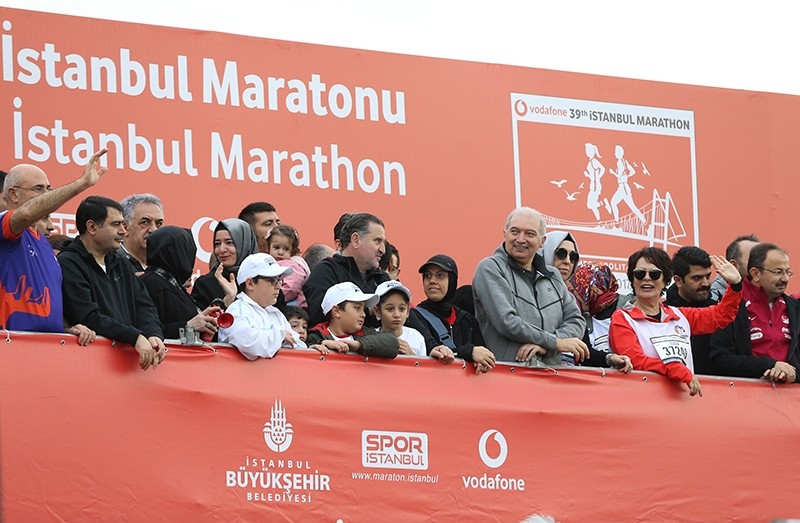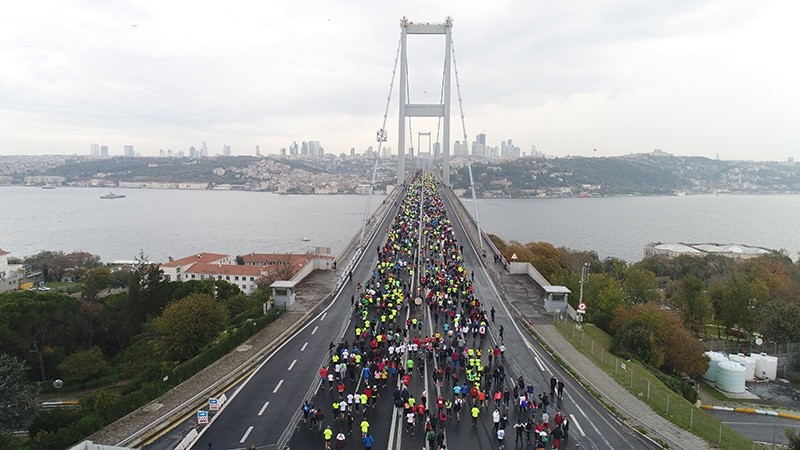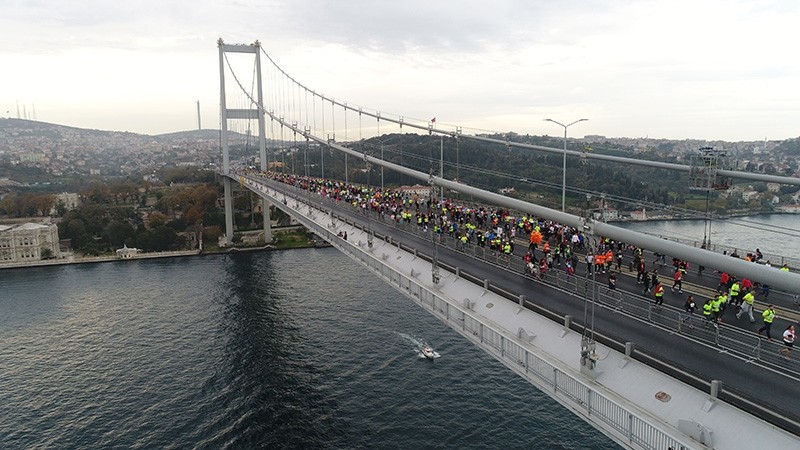 Some 73 elite athletes, including 24 from Turkey, are participating in the IAAF Gold Label Road Race. Sponsored by Vodafone for the sixth time, the event is expected to break the attendance and racetrack records.
In the men's category, Paul Lonyangata of Kenya, who clocked his best at 2:06:10 in April this year, will be the favorite. He will be closely followed by Kenya's Jacob Kendagor and Ezekiel Kemboi Omullo and Ethiopian athlete Bazu Worku.
Among the favorites, Kendagor achieved his personal best of 2:07:33 at the Seoul Marathon this March. Worku, on the other hand, clocked his best of 2:05:25 in Berlin back in 2010 and clocked 2:08:48 in Prague this year. Kenya's Ezekiel Kemboi Omullo clocked his best of 2:08:50 in Warsaw last year.
Numerous institutions, companies and non-governmental organizations also took part in the marathon.
There were reportedly over 100,000 participants from more than 100 countries in this year's marathon.