A four-year-old British boy whose mother took him to Syria has appeared in a second Daesh terrorist video, U.K. media reported Thursday.
Isa Dare, who was born in London, was filmed against a desert background as he set off a detonator that appeared to blow up a car containing three alleged spies.
The footage then shows the boy standing next to the wreckage with his arm raised in apparent celebration.
A masked militant also appeared in the online video and placed his hand on Isa's shoulder while issuing threats to U.K. Prime Minister David Cameron.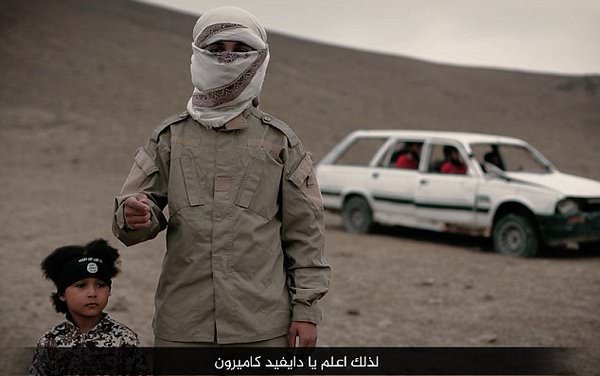 Speaking in a British accent, the militant said: "You've only done two things. Firstly, when you sent your spies to Syria and when you authorized for your men, thousands of miles away, to push a button to kill our brothers who lived in the West.
"So today, we're going to kill your spies the same way they helped you kill our brothers."
Isa had appeared at the end of Daesh video released online last month, although this is thought to be the first time the boy has been shown participating in a supposed execution.
He left Britain for Syria in 2012 with his 24-year-old mother Grace Dare.
Asked by The Times newspaper if the boy knew what he was saying, Isa's grandfather Henry Dare said: "No - he's a kid. He's a minor, he's under five. He's acting under the influence of ISIS [Daesh] guerrillas. He's too young. He's propaganda."