​Nine Iranians who sewed their mouths shut in protest at the demolition of the "Jungle" migrant camp in the northern French port of Calais ended their hunger strike on Friday.

The men had been on hunger strike since March 2, shortly after French authorities began demolishing the southern half of the camp.
Their lawyer, Orsane Broissin, read a statement before the nine frail-looking men left to have their stitches removed and receive treatment from aid workers.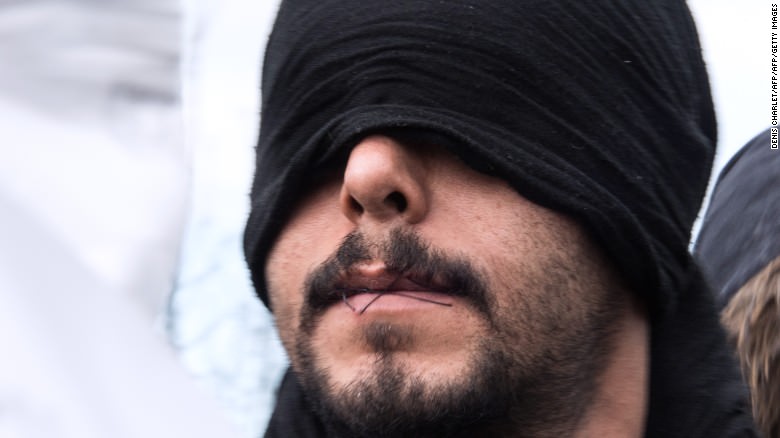 "We have decided to end our hunger strike... out of respect for those who wished for us to do so, who are worried about our well-being, as well as to show our confidence in the intentions of the state to protect us and improve the living conditions of residents in the northern zone of the camp," the lawyer read.
The "Jungle" was the biggest of the makeshift camps to spring up along the northern French coast, from which thousands of migrants and refugees hope to smuggle aboard lorries to Britain where they often have family or community ties, or see better job and education prospects.
French authorities promised earlier this month to work with NGOs to improve conditions in the remaining part of the camp, which the hunger strikers said they considered a "victory".
Clearance of the southern half of the camp finished last week, affecting between 800 and 3,050 migrants and refugees, according to different sources.
The Iranians said they hoped for better security, medical and legal access, running water and a paved route to allow entry by emergency services, as well as help for minors in what remains of the camp.