At least 60 people were killed and dozens of others were injured in a car bomb attack that targeted a local court in northern Syrian town of Azaz near the border with Turkey on Saturday.
The explosion ripped through the central market in the town of Azaz in the northern province of Aleppo, damaging a government building and local court house as well. A doctor working in a local hospital told Anadolu Agency that that at least 60 people were killed and more than 50 civilians were injured in the attack.

The Syrian Observatory for Human Rights said at least 43 people, mostly civilians, were killed in the blast. Rami Abdurrahman, the head of the Syrian Observatory for Human Rights monitoring group, said those killed included six opposition fighters. He said the explosion was caused by a rigged water or fuel tanker, which explains the large blast and high death toll.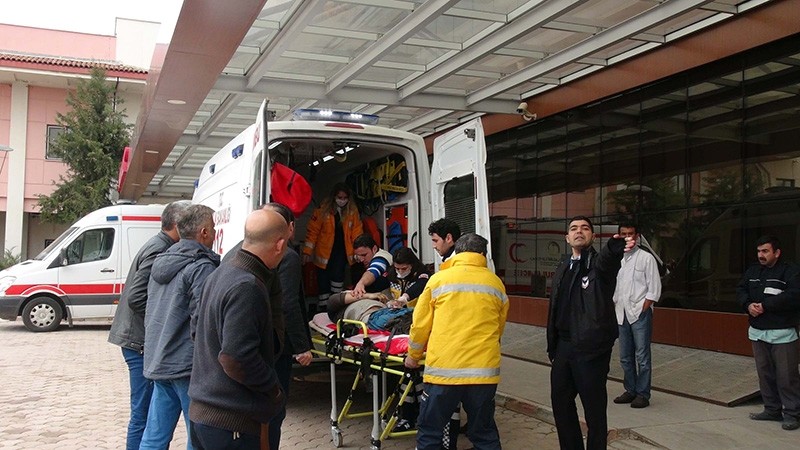 Some 53 wounded were brought to the state hospital in Turkey's Kilis for treatment. One pf of the injured succumbed to his wounds, whereas five of the heavily injured were transferred to the adjacent Gaziantep province for treatment.
Azaz, controlled by the Turkey-backed Free Syrian Army (FSA), is located some five kilometers south of the border with Turkey. Refugee camps around the town is home to hundreds of thousands of displaced civilians from various parts of the country since 2011. Amid lack of cohesion in international community, refugees in Azaz solely depend on humanitarian aid from Turkish government and NGO's to provide their basic needs.
The attack appeared to be the deadliest yet in the town in northern Aleppo province, which has been regularly hit by bombing targeting opposition fighters and civilians. In November, 25 civilians and opposition fighters were killed in a car bombing of a rebel headquarters blamed on Daesh terrorists. In October, at least 17 people were killed in a car bomb attack on a rebel checkpoint, the Observatory said.
There was no immediate claim of responsibility for Saturday's attack, but Osama al-Merhi, a lawyer at the scene of the blast, pointed the finger at Daesh. "These kinds of crimes are only committed by the terrorist group Daesh," he told AFP. "They are the ones who target civilians and the cadres who are building this country." Turkey-based Doğan News Agency also reported that the attack was carried out by Daesh.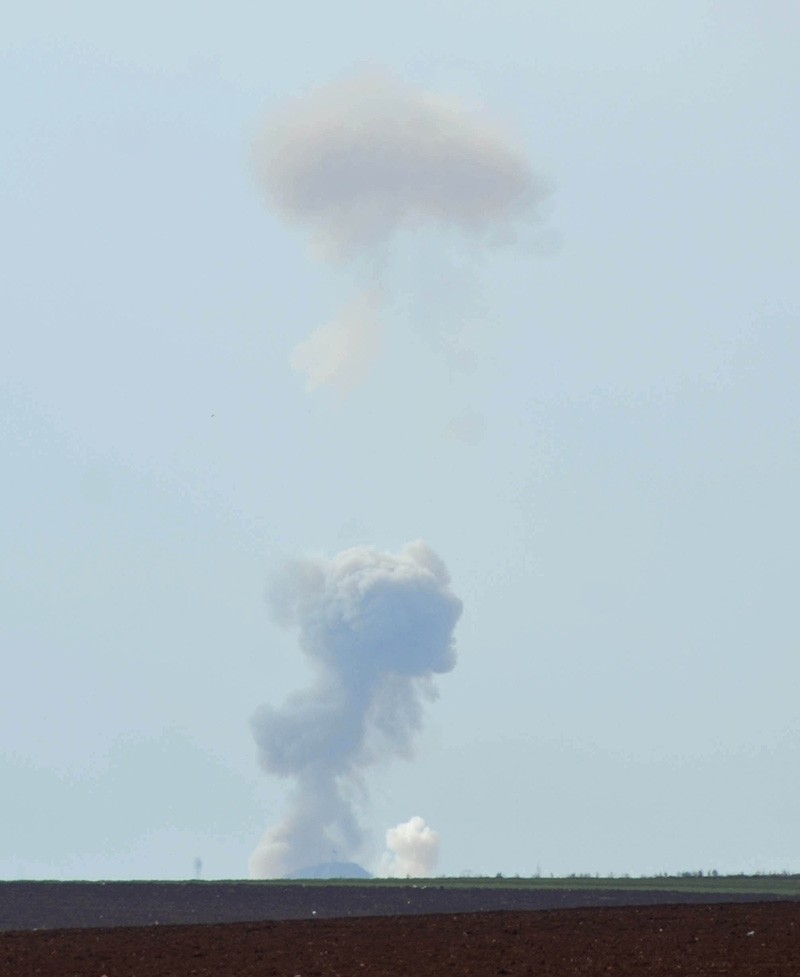 The FSA, backed by Turkish ground forces and airstrikes, have cleared Daesh from a large region stretching between the towns of Azaz and Jarablus in northern Syria in Operation Euphrates Shield launched on Aug. 24. PKK's Syrian wing YPG was also prevented to advance into the territory evacuated by Daesh and forming a continuous strip of area south of Turkey' borders under control of an hostile force. The town also lies a couple of kilometers east of self-declared canton of Afrin controlled by YPG.
Some 50 kilometers southeast of Azaz, heavy clashes are ongoing in the town of al-Bab with Daesh terrorists since mid-December. Al-Bab is one of the two targets of Euphrates Shield, with the other one being the town of Manbij controlled by YPG-dominated Syrian Democratic Forces (SDF). Despite Turkey's protests, U.S. and other members of anti-Daesh coalition continue to support the SDF.
The blast comes during a fragile nationwide ceasefire brokered by regime's ally Russia and opposition's backer Turkey. The truce came into effect on December 30, and is intended to pave the way for new peace talks in Kazakh capital Astana, which regime ally Iran is also helping organise.
Syria has been locked in a devastating war killing some 600,000 and displacing millions since early 2011, when the Assad regime cracked down on pro-democracy protests-which erupted as part of the Arab Spring uprisings-with unexpected ferocity.