Turkey is advancing at full speed to launch the country's first domestic electric car with plans to present the latest developments to ministers within the week, Technology Minister Fikri Işık said Tuesday.
After the presentation to the Cabinet is completed, further instructions will be awaited from Prime Minister Ahmet Davutoğlu, Işık told reporters in Ankara.
Işık had previously said 30 to 40 cars would be tested in seasonal and climate conditions next year.
He also pointed out that an ordinary citizen drives on average 25 kilometers (15 miles) a day and the electric cars will drive up to 100 kilometers (62 miles) on one charge.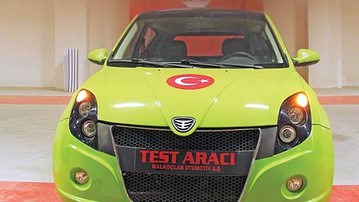 "The plan is to start mass production before 2020," he said.
There are three prototypes being developed, according to Işık, and these will be improved over the coming year.