In collaboration with the Istanbul Metropolitan Municipality, Istanbul IT and Smart City Technologies Inc. (ISBAK) have launched the journey of 'Smart City Istanbul' in order to bring Istanbul to the future and realize projects to increase the life quality of 15 million Istanbulites living in the city and 12.5 million visitors in connection to competition, sustainability and livability.
ISBAK regard the work of 'Smart City' not as a project but as a journey because Istanbul, which is placed between the top 25 Brand cities of the world, will reveal both its brand value and distinction among the cities in the near future with integrated works and joint projects carried out throughout this journey, according to the company's top officials. Covering a wide range, from corporate organization to structuring, from transportation to energy, from security to social services and environmentalism, Smart City applications are being put into service one by one to smooth the lives of the city's residents.
ISBAK have been looking into how to ease the lives of the people living in the city with the slogan of "Smart City's Architecture" in accordance with the mission of "Smart City", which the company have shouldered as ISBAK Inc., and therefore it closely follows new generation technologies that are specified below and continues to include them on its agenda in line with ISBAK's investment plans. ISBAK is gradually expanding Turkey's first and only licensed research and development center in the field of Intelligent Transportation Systems so as to include Smart City solutions. ISBAK supports the establishment of ecosystems that will support the development of domestic and national solutions, and it tries to include small and medium-sized domestic enterprises (SMEs) and entrepreneurial companies in this ecosystem. As of 2017, the company's main fields of activity under the heading of Smart City Planning are as follows: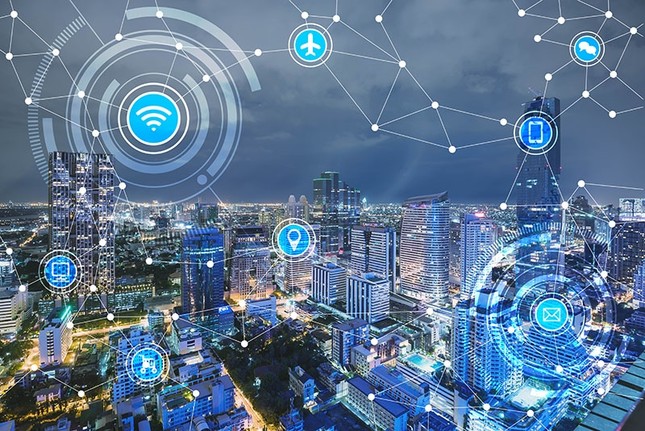 -Cloud Computing and Hybrid Cloud Technologies
-Large Data Storage, Large Data Analysis and Large Data Processing Technologies
-Open Data Services and Integrations
-Business Intelligence and Decision Support Systems Technologies
-The Internet of Things and M2M Technologies
-Cyber Security and NOC / SOC Technologies
-Mobile Communication Technologies - 5G
-Augmented and Virtual Reality Technologies
-Wearable Technologies
-Deep Learning Systems
ISBAK is in search of how to turn all of these technologies into services and benefit people in city life. The company plans to bring the first examples of these technologies along with the fast-gaining projects to fruition as of 2017 in Istanbul under the guidance of the Istanbul Metropolitan Municipality.
Big Smart Istanbul Vision
By evaluating both literature reviews and the results of current situation analyses, ISBAK has launched its projects to bring forth Istanbul's Smart City Vision, Strategies and Roadmap. The company conducts quick-win projects and continues the design work of Istanbul Smart City Architecture, which is unique to Istanbul.
ISBAK aims to create an open data platform that will enable the development of value-added products and services by managing the large data produced by Istanbul at the City Management Center, which will be realized with the Big Smart Istanbul Vision. Therefore, all startups and entrepreneurial companies that will be included in the ecosystem will contribute to economic development by using the city's open data.
ISBAK aims to increase citizen interaction with LivingLABs that will enable human-focused approaches, regarded among the indispensable elements of the smart city in Istanbul, and create areas that will generate added value in Istanbul as the city journeys toward becoming a Smart City with projects, such as the Innovation Center, Science Center and Science Museum under the guidance of Istanbul Metropolitan Municipality.
ISBAK also continues to work on the management of broadband fiber infrastructures in Istanbul and the control of "IBB Wi-fi Wireless Communication Service" access points, which have been offered to citizens and guests free of charge by the municipality in many parts of the city.
The Big Smart Istanbul project is a long-term journey that will make Istanbul human-focused, more livable and comfortable, according to ISBAK.
World Cities Expo Istanbul'17
As a part of the Big Smart Istanbul project, the Istanbul Metropolitan Municipality (IBB) now readies for an international event to be held on May 15-18 in Istanbul's Haliç Congress Center. World Cities Expo Istanbul'17 will bring together nearly 3,000 business people and more than 300 international and national members of the press as well as over 10,000 professionals. More than 100 global and local companies will attend the event with nearly 10 national pavilions to underline the "Smart Cities" concept.
World Cities Expo Istanbul will address entrepreneurship, economic development, innovation and technology, big data and urban management, energy, transportation, and smart societies as they contribute to Smart Cities. The international event will create an area of shared experience and offer an exhibition area that brings companies involved in smart transformation together. There will also be vision conferences that gather opinion leaders and innovators, and effective, synergy-based business and network meetings.