Every entrepreneur dreams of turning their business into a global success, and for anything technological that means making it big in Silicon Valley. At the heart of the ecosystem for global venture companies, three acceleration programs have started working together in 3S Landing Pad. Through 3S Landing Pad, health, finance, big data, artificial intelligence, machine learning and Internet of Things (IoT) ventures will have the chance to take their project to Silicon Valley.
Kick started by Starcamp, 3S Landing Pad is also supported by the Small and Medium Enterprises Development Organizations (KOSGEB), a semi-governmental institution affiliated with the Turkish Industry and Trade Ministry, the global entrepreneurial platforms Startupbootcamp and StatersHub provide successful ventures from all over the world the chance to enter global markets at Silicon Valley for six months. The platform provides the tools for technological ventures operating in a wide range of sectors already successful in their native markets to expand even further.
$500,000 support
The ventures will scale their businesses for U.S. markets and global markets in their joint work at Silicon Valley. 3S Landing Pad initiatives will work for six months at the heart of the world startup ecosystem, a much longer period than previous Silicon Valley programs that averaged around two to three weeks. Ventures selected for the program will receive $40,000 from StartersHub, a continuation investment of $250,000 from StartersHub and its partners at the end of the program, and in-kind contribution of $250,000 through Startupbootcamp.
Opportunity to meet giants
Participating ventures will be guided by some of the best mentors the U.S. has to offer and increase their revenue while working in Silicon Valley by implementing their new business and sales development experience. Ventures will also have the opportunity to meet investors throughout the six-month program and introduce their business models to the largest venture capital companies in the U.S. for possible investments. By applying more effective tools for rapid growth in the American market and Silicon Valley with their corporate job partners, they will be better prepared to develop worldwide.
Smart assistant on call
The Eyedius initiative has been developing advanced image processing and artificial intelligence technology for home and office use through smartphones and also developing an intelligent solution for increased security needs. Eyedius controls indoor environments through 24/7 video monitoring and is able to generate warnings in case of danger through preprogramed scenarios. As a result, users can rest easy knowing the system will instantly alert them on their computer or mobile phone in the case of an emergency.
Eyedius, a graduate of the StartersHub XO entrepreneurial acceleration program, received an investment of TL 600,000 ($157,000) from both StartersHub and Boğaziçi Ventures. It received more than TL 2 million and won first prize in the Big Bang 2017 organized by Istanbul Technical University (İTÜ) Çekirdek. Thanks to the support it has received, Eyedius has continued to expand, aiming to enter the global market by the end of 2018 by strengthening its presence in the security market in Turkey throughout the year. It provides intelligent and affordable solutions to its customers in many different sectors, such as housing, hotels and banking. Eyedius' security technology provides software-assisted human and vehicle detection or facial recognition and identification, all easy to integrate with camera systems. Its user-friendly interface provides security in many scenarios, a person scaling the security, a child swimming alone in a pool and unauthorized entry to restricted areas.
Human resources cloud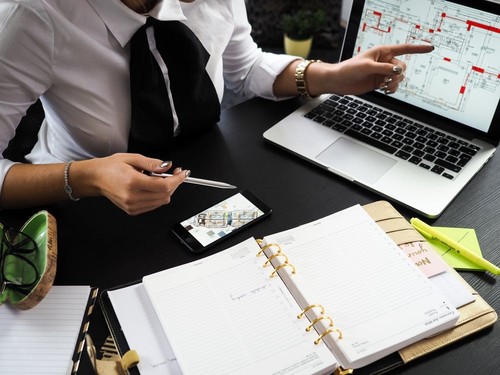 Instead of investing in package programs for human resources software, institutions have adopted a new generation cloud.
The use of software for human resources management in companies makes the process easier. It is possible to develop solutions for issues like personnel management, permission management, education management, expense tracking, overtime management, company schedule performance evaluations, food cards, assessment, payroll and automatic deposits without update issues. Kolay İK (Easy HR), the graduate of Türk Telekom's enterprise acceleration program Pilot, offers an interface that is as easy to use as your personal email account. Kolay İK users can ask questions via the chat application at the right bottom of the website with their phones or email. Thanks to its reminder feature, any date, including birthdays, vacation days, company events, official holidays and more, will never be forgotten again.
For even more convenience, Kolay İK requires no additional installation.
Virus proof
Thanks to the fact that Kolay İK is completely cloud based, any problems or attacks to your computer or phone will have no effect on your ability to access the program. With this system, employee information and requests can be reached from everywhere and from any device. At the same time, their requests can be answered and data can be organized or analyzed. Depending on the number of employees, companies can choose the appropriate package and pay with different options for the service. No contract is required with its pay-as-you-go system.

One in three students has creative ideas

In a survey of 1,011 university students, one in three believes they have creative ideas.
The new generation online research service Adgager says that one in three young people in Turkey has a brilliant idea according to the survey made in cooperation with İTÜ ARI Teknocity. Some 65 percent of undergraduate students imply that they would like to become entrepreneurs.
A total of 1,011 associate, undergraduate and graduate students from 117 universities participated in the survey conducted between Dec. 18 and 26 to evaluate the entrepreneurial spirit in Turkey and to help facilitate the development of students in the sector.
According to the survey, which revealed very interesting results about entrepreneurial aspirations in Turkey, 65 percent of undergraduate students want to become entrepreneurs now or after graduation, while 23 percent are irresolute and 11 percent lacked interest. It also found that out of those wanting to start a venture, 33 percent already have ideas for new ventures, while 23 percent just like the possibility of creating a new business.
They want to set up their own businesses
The results provided interesting answers to the question of why they want to be an entrepreneur. While 57 percent said that they want to set up their own business, 18 percent said it was their dream to work for themselves. Some 16 percent felt entrepreneurial ventures were risky, while others saw it as a way to escape institutions and an alternative to unemployment.
According to the results of the survey, half of the students hoping to start their own business after graduation also said they were keeping the private sector as possible fall back. When asked, the 49 percent who do not want to be entrepreneurs chose the private sector, and 25 percent chose the public sector for their future careers. Besides, 20 percent reported wanting a different career abroad if they were unsuccessful starting their own business.
Clouds and artificial intelligence
According to the survey's results, the sector students want create an enterprise in the most is technology with 30 percent planning to start a business in cloud and artificial intelligence or machine learning.
Forty-eight percent of the hopeful entrepreneurs indicated that they could launch their ideas in less than a year. They also believed that more than four hours a day are needed to produce a good product or service.
Entrepreneurial aspirations in high school
The survey found that 35 percent not planning on becoming entrepreneurs find entrepreneurship risky and other 35 percent said they were unsure of the risks. On the contrary, 17 percent said they love the public sector. However, some students expressed their lack of motivation related to their inability to develop, lead and execute a project or avoidance due to family pressure.
While 75 percent dreaming of entrepreneurship said the tools and methods for being successful could be learned, 51 percent expressed the importance of introducing high school students to the possibility of entrepreneurship, while 26 percent went even further to say the lessons should start at the elementary level. Some 16 percent indicated education at university level would be sufficient.