By using a solution called "emotional surveillance technology," Chinese employers are looking to change the workflow to increase the productivity of their employees and therefore profits.
The technology, driven by artificial intelligence (AI), involves wireless sensors in the employees' hats or helmets which then record incidents of anger, anxiety or grief in the workplace. Reports claimed that the scans are being monitored by factories, state-owned enterprises and the country's military.
The happiness of Chinese workers and cases of suicide are a closely monitored by world media but it is yet unknown whether Chinese giants like Foxconn, which has about 450,000 employees and produces electronic components for iPhone, uses such technology.
A Chinese official, however, recently told the South China Morning Post that the profit of Zhejiang, an electricity supply company for the southern grid of Hangzhou province, saw its profits skyrocket by $315 million since it started using technology in question in 2014.
Cheng Jingzhou, managing director of the company's program, said, "There is no doubt about its effect," as he added that brain data is helping a powerful company of 40,000 people operate at higher standards.
Minds can be read
Jin Jia, a professor of neuroscience at Ningbo University, said: "The workers using the device thought that we could read what was going on in their minds, which caused some discomfort and resistance at the beginning, but after a while they got used to the devices and continued to use it at work every day. When the system gives a warning, the manager asks the worker to take a day off or move to a less critical area. Some work requires high concentration. There is no room for error."
According to the newspaper, more than a dozen workplaces and the Chinese army are using a different program developed by Neuro Cap, a government-funded brain surveillance project from Ningbo University.
Threat to private life
Another type of sensor built by technology company Deayea is said to be used in the helmets of engineers working on the high-speed train line between Beijing and Shanghai. If the driver falls asleep, the sensor can trigger an alarm. Then the question of "what will happen if they take out the helmet or the hat?" comes to mind. Could this solution apply to aircraft pilots? The widespread use of emotion tracking may point to the fact that China, which has a bad record because of an invasive use of facial recognition technology and internet censorship, can also use it for different purposes. Unethical demands of state institutions that are not audited by civil and professional organizations can lead to the emergence of different aspects of the problem.

So many people want to be the boss of their own business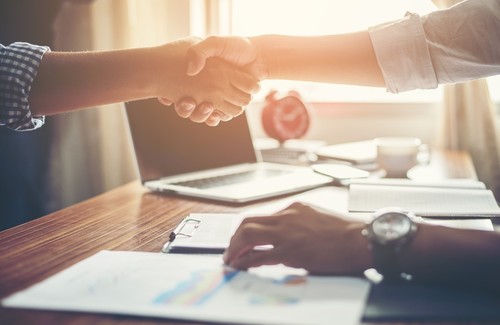 Many unhappy employees dream of being the boss of their own business one day. When I sit in a nice cafe, the number of people who say, "I wish I could do this job" is not small at all and this has more to do with working conditions, small-scale family businesses and traditional company structures.
Employees who are unhappy and harassed at work want to be the boss of their business. Working six days a week and over 10 -12 hours a day does not make people happy and prevents them from improving themselves. According to a survey conducted by the Organization for Economic Co-operation and Development (OECD), Colombians (52 percent) lead the way in being their own boss or running the family business.
With 32.4 percent, Turkey ranks fourth, followed by Greeks and Brazilians. Those who continue family business can actually renew themselves with new business ideas. https://data.oecd.org/emp/self-employment-rate.htm
Self-employment is defined as the employment of employers, workers who work for themselves, members of producers' co-operatives and unpaid family workers.
Innovative ideas change
Special ventures that may cultivate new talents in self-employed people or those working in small and medium-sized enterprises (SMEs) can be created. People working in photography studios going digital, agriculture sector, textile workshops and similar jobs can create workshops where they can meet innovative ideas while rebuilding their work. These workshops can crown this transformation not only in sales but also in steps towards productivity and efficiency. So, figures indicate that countries like Turkey have to convert this potential into successful ventures with a special education on finance and innovative ideas. Türk Telekom venture program Pilot supports the idea of providing a solution for different vertical sectors, enabling more and more enterprises to produce innovative solutions for real sector. It also provides support for SMEs that started e-commerce to develop culture-based cultural work to do business in the digital environment.

Artificial intelligence will make us all look beautiful
Global personal care products giant P&G plans to organize a hackathon on AI for Banabak's mobile application, meaning that by utilizing the capabilities of Turkish entrepreneurs, it plans to redesign its products.
P&G officials state that they are using the data analytics effectively while developing new products and business processes. P&G Chief Data Officer (CDO) Guy Peri said P&G is one of the largest companies in the consumer research field as well as the fast-moving consumer products field.
"We set up our first research department 160 years ago. Since then, we have been conducting research to meet consumer expectations and demands with our innovative products," Peri continued.
"In 2015, we created a separate department on data analysis to respond to data flows increasing with digitalization at the same pace. We are working to improve our business processes and develop new innovative products with our new structuring of data scientists."
Peri said one of the most innovative applications of P&G was "Skin Advisor" smartphone application developed for its skincare brand Olay. "This application, which can calculate skin age, can make product recommendations in line with the needs of users. This shows how data analytics can make life easier for both brands and consumers, even in very simple ways," he noted.
Washing machine to order detergent
Thanks to the development of technology, companies can now understand their consumers more accurately and direct their future trends accordingly. Turnaoğlu said that they are working on solutions that will improve the lives of consumers.
Turnaoğlu added that they have effectively used the latest technologies such as the Internet of Things (IoT) and artificial intelligence (AI) to develop an application with Vestel that enables a connected washing machine to order its own detergent.
"This project, which we realized with Vestel, is the first in Turkey in the field of IoT and one of the few examples in the world," Turnaoğlu said.
"Our goal is not only to offer the best detergent but also to stop the problem of moving the detergent home. You will see the examples of this application in the market this summer."
By 2020, it is estimated that the number of inter-connectable devices that make up the IoT will reach 34 billion globally. Expenditures on IoT solutions are estimated to reach $6 trillion by 2021. The IoT is also projected to contribute between $10 and $15 trillion by 2030 to the growth of the countries' output.

The robotic revolution starts in call centers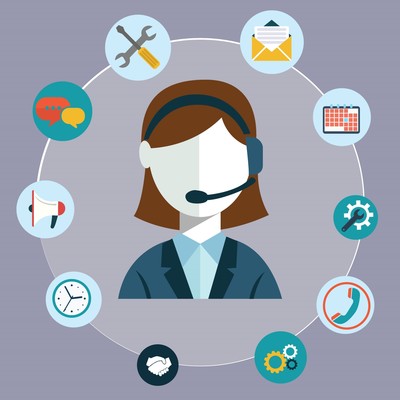 According to Turkey Call Center Market Survey, 2017, published by the Call Centers Association of Turkey, new generation platforms such as social media and online chat have become channels preferred by citizens to access institutions.
Social media and e-mail channels seemed to leave SMS behind in the call centers, along with the rise of daily chatting tools such as chatbots or online chat.
Will call center its employees lose their jobs in the future? This threat is constantly increasing. Therefore, it is imperative to act on different education investments.
The Call Centers Association's market research showed that social media usage by companies in the sector were at 67 percent, followed by an e-mail at 65 percent and SMS with 50 percent.
Turkey's digital transformation was reflected in the communication channel of choice of users. The digital habits of 48 million consumers are also the driving force in this regard.
Users' shift to digital channels in Turkey, also constitute grounds for the call center industry to update its infrastructure according to the needs and expectations that will emerge here. According to studies, there are 48 million internet users in Turkey, while the number of people using social media actively reaches 42 million.
Referring to the fact that there was a 14 percent increase in the number of active social media users to the previous year in Turkey, is an important indicator for call centers, said Metin Tarakçı, chairman of the Call Centers Association.
"In addition to social media and e-mail in call centers, the start of necessary investments in online chat and chatbot shows that the multi-channel service structure, which has become indispensable part today," he said.
Growth-oriented technology ventures
Vodafone Turkey has introduced a special program that aims to take the growth-oriented technology ventures to "Vitrin." By providing digital marketing, publicity and technology support for these technology ventures, it will offer them a chance to reach millions of Vodafone Turkey customers. Vodafone Turkey Vice Chairman Engin Aksoy said they plan to support the growth of the 100 technology ventures in five years.
"We offer the growth-oriented technology ventures a chance to reach the global Vodafone network and millions of Vodafone customers," he said.